Advice on caring for antique stone and marble from the British Antique Dealers' Association.
Antique stone and marble
Stone and marble are both natural materials and are porous. This means that they can be penetrated by both air and liquid. 
As a result, objects made from antique stone and marble can be susceptible to damage from water and dirt.
 
Marble chimneypieces
During any restoration process it is common to wax an antique marble chimneypiece.
This helps to build a protective seal on the surface of the marble.
Over time, this wax barrier will wear away, which leaves the marble prone to damage.
Common household elements such as smoke and soot, rust stains, spilt wine, tea cups and atmospheric dirt can all be harmful antique marble.
It is a good idea to wax your marble surfaces regularly with a high quality product, as some cheaper wax options can yellow over time.
Never attempt to clean marble surfaces with baking soda, which is abrasive and can damage the marble's finish.
Similarly, limescale removers and white vinegar are acidic and will cause surface damage.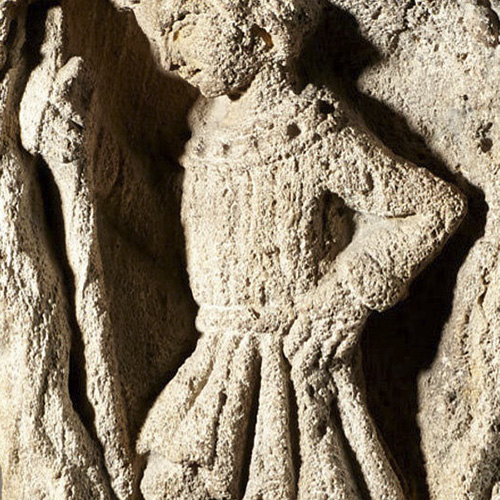 Stone damage
Antique stone ornaments and features are usually kept outside, as garden or landscape features.
This means they are exposed to the elements and as such are more likely to absorb stains and discolouration.
 
Cleaning and repair
Occasional wiping with a clean cloth to either antique marble or antique stone will do no harm.
Professional help is essential for combatting any serious stains, such as a build-up of discolouration or for repairing breaks and cracks.
For guidance on finding an experienced restorer, contact your local BADA dealer
To browse items of antique marble and stone click here
To view dealers specialising in antique marble and stone click here
For advice on caring for antique Bronzes click here
For BADA recommended specialists in packing and shipping antiques and fine art click here