BADA is the leading trade association for the fine art, design and antiques community. Read our guide to caring for antique brass and antique copper.
Cleaning antique brass and copper
Regularly hand polish your items with a proprietary brand of brass and copper polish. 
Always use soft materials for polishing. BADA recommend cotton-wool to apply polish and a soft yellow duster to remove.
Traditional household solutions, such as baking soda or lemon juice, are harsh abrasives. They will damage your items patina, so avoid at all costs.
Avoid immersing brass or copper items in water. Water can seap into flaws in your object's solder and cause corrosion.
 
Abrasive materials
Avoid highly abrasive products, such as emery cloth or wire-wool.
Both products can be extremely harmful to fine metal surfaces.
The damage caused can render a piece virtually worthless.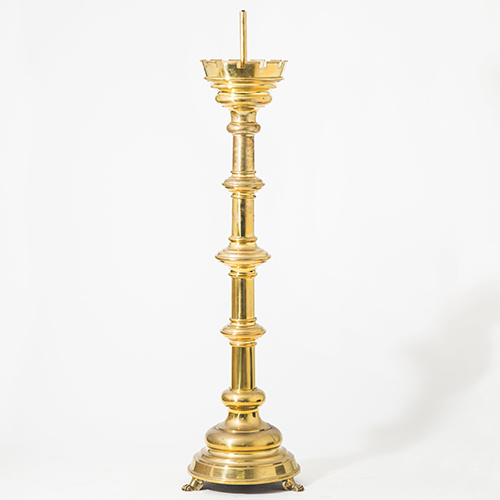 Major repairs
Heavily tarnished, or damaged objects, require the attention of a skilled professional craftsman.
A specialist BADA member will be happy to recommend a suitable tradesman.
 
Lacquer coating
Applying a lacquer coating is harmless and can preserve your object's shine for a few years.
This is a personal choice and is more suitable for some items than others.
Always seek professional guidance before undertaking lacquer coating.
 
Copper cooking utensils
It can be hazardous to prepare food and drink with antique copper cooking utensils.
Always ensure your utensils have a perfect tin lining.
London-based specialists Leon Jaeggi & Sons offer a professional tin lining service.
Always clean copper cooking utensils as soon as possible after use.
This is most important when cooking with corrosive items such as salt, fruit juices or onions.
 

For dealers who specialise in brass and antique copper click here
To browse items of brass and antique copper online click here
For advice on caring for antique Pewter click here
For BADA recommended specialists in packing and shipping antiques and fine art click here