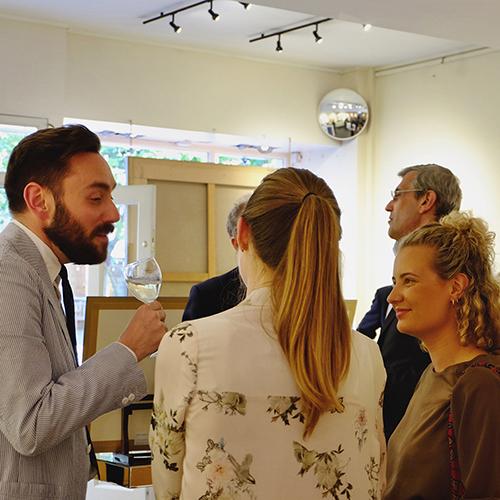 The Young Friends is an ideal way to expand your knowledge of the visual arts and your social circle!

About young friends
Founded in 1998 the Young Friends aims to provide a social and intellectual introduction to the world of fine art and antiques, through visits to galleries and museums as well as drinks parties and dances.
Whilst having fun, the Young Friends raise funds for arts-related educational projects, with recent beneficiaries including the Cecil Higgins Art Gallery, the Geffrye Museum and the Museum of London.
In addition to their own events programme, Young Friends can also attend BADA Friends events and apply for free tickets to many national fine art and antiques fairs.

Networking evenings
The Young Friends will be holding their next networking event in October 2019, for more information, click the event:
Tuesday 15th October, Reindeer Antiques, 18 Kensington Church Street, London SW8
Please note that entry for both events is free for BADA members and their staff

Join the young friends
To be a Young Friend you need to be 35 or under and annual membership costs only £20 or £35 for two people.
To book your membership online, simply click the button below