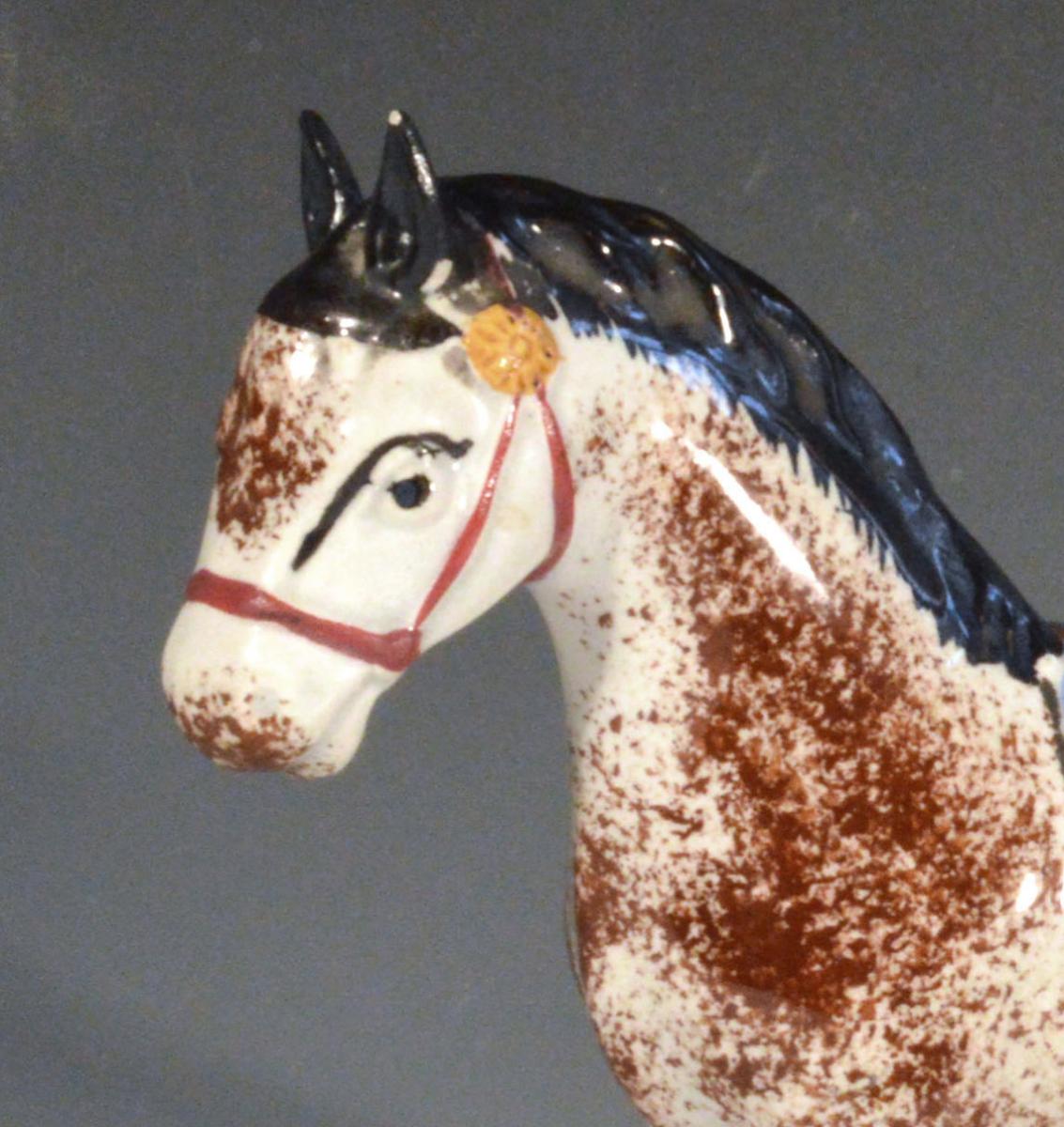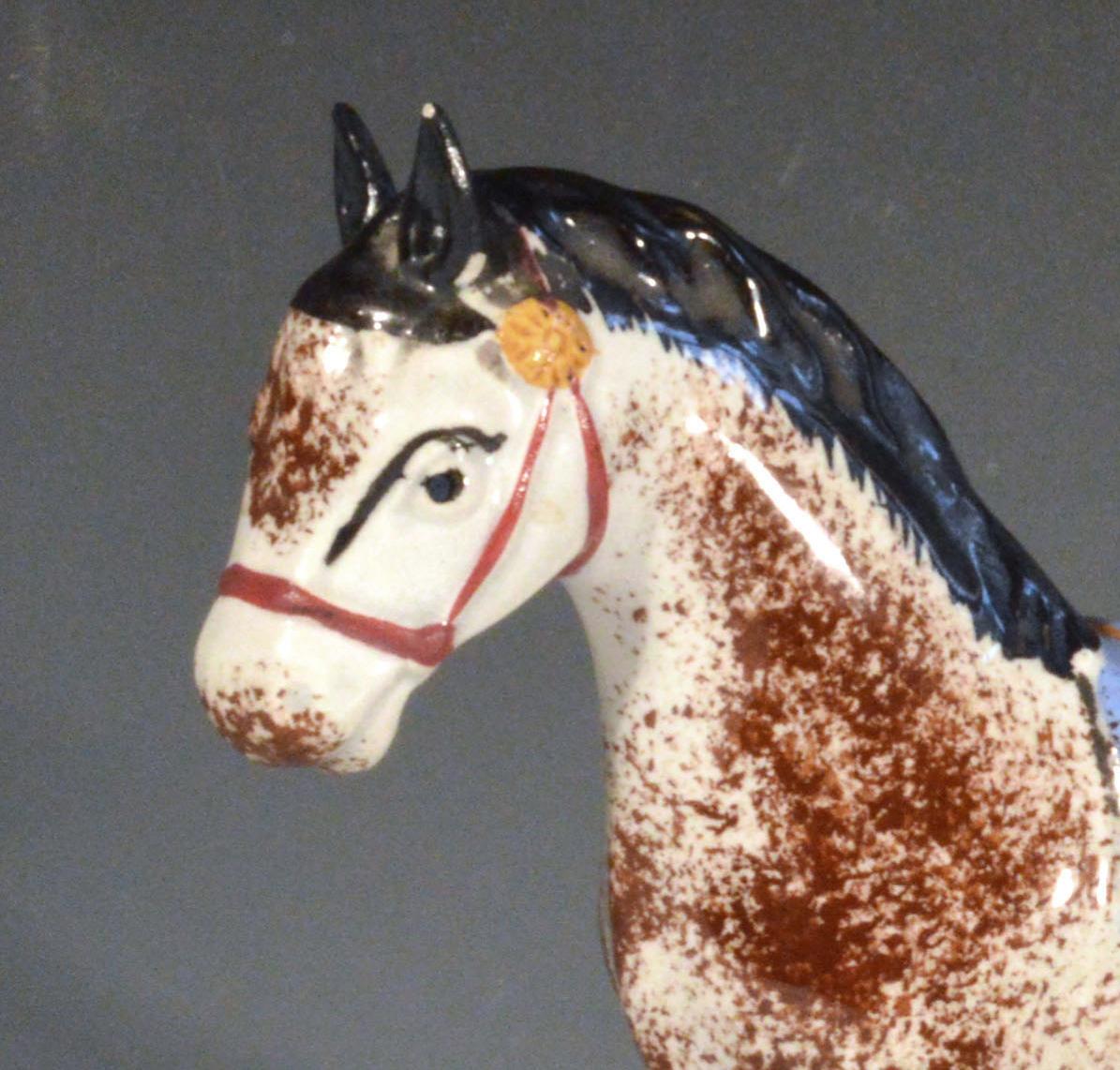 Price
£3500.00
This object includes complimentary, Insured Shipping / Delivery within the UK
This object includes complimentary, International Insured Shipping
The BADA Standard
Since 1918, BADA has been the leading association for the antiques and fine art trade
Members are elected for their knowledge, integrity and quality of stock
Our clients are protected by BADA's code of conduct
Our dealers' membership is reviewed and renewed annually
Bada.org is a non-profit site: clients deal directly with members and they pay no hidden fees
Click here for more information on the BADA Standard
To be exhibited at
The BADA Christmas Gift List
Newcastle Prattware Pottery Model of a Horse, Attributed to St. Anthony Pottery, Newcastle upon Tyne.
Circa 1800-20.
The horse with cropped tail stands on a flat mottled green shaped rectangular base. It has a mottled blue and yellow and cream body with a green saddle cloth and strap. Tips of ear repaired and tail off/on.
Dimensions: 6 1/4 inches high x 7 1/8 inches wide x 2 3/8 inches deep.
Some horses of this form are marked with an impressed St Anthony mark.
Provenance: DM & P Manheim label.
Reference: Prattware 1780-1840, John & Griselda Lewis, page 100 for a similar marked model.
(NY8680C-nurr)
Dimensions
15.88cm high x 18.11cm wide x 6.03cm deep
Price
£3500.00
This object includes complimentary, Insured Shipping / Delivery within the UK
This object includes complimentary, International Insured Shipping
Stock number
NY8680C-nurr
The BADA Standard
Since 1918, BADA has been the leading association for the antiques and fine art trade
Members are elected for their knowledge, integrity and quality of stock
Our clients are protected by BADA's code of conduct
Our dealers' membership is reviewed and renewed annually
Bada.org is a non-profit site: clients deal directly with members and they pay no hidden fees
Click here for more information on the BADA Standard