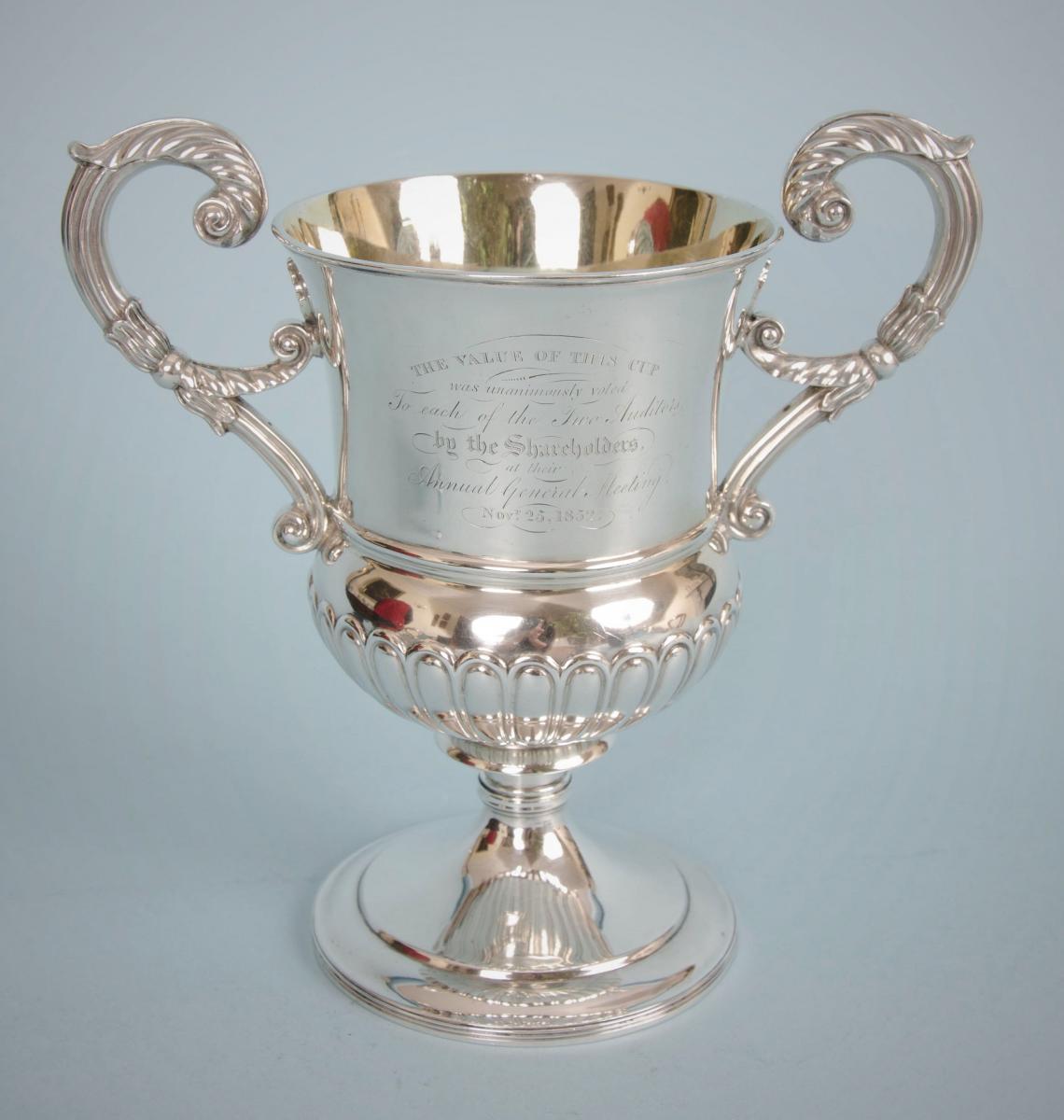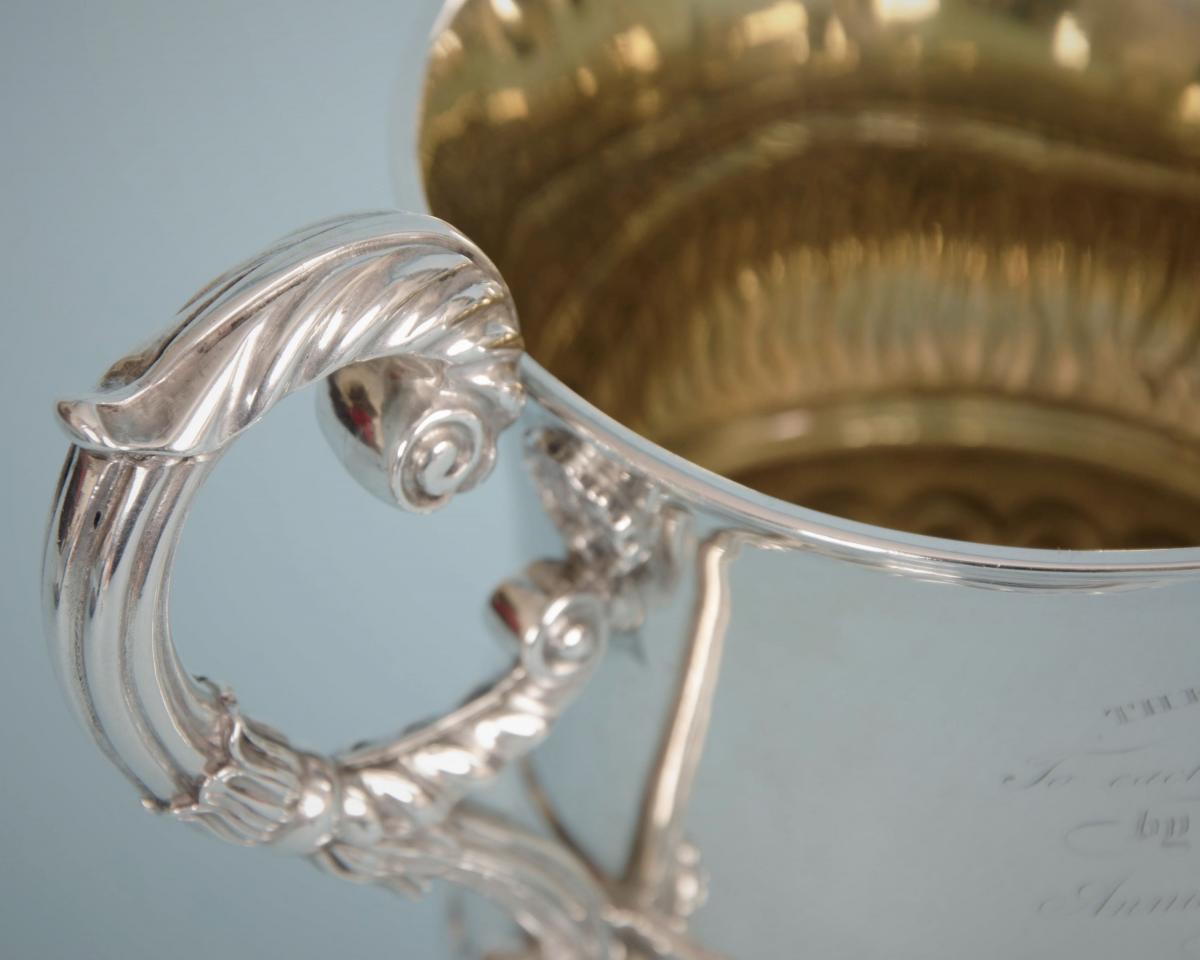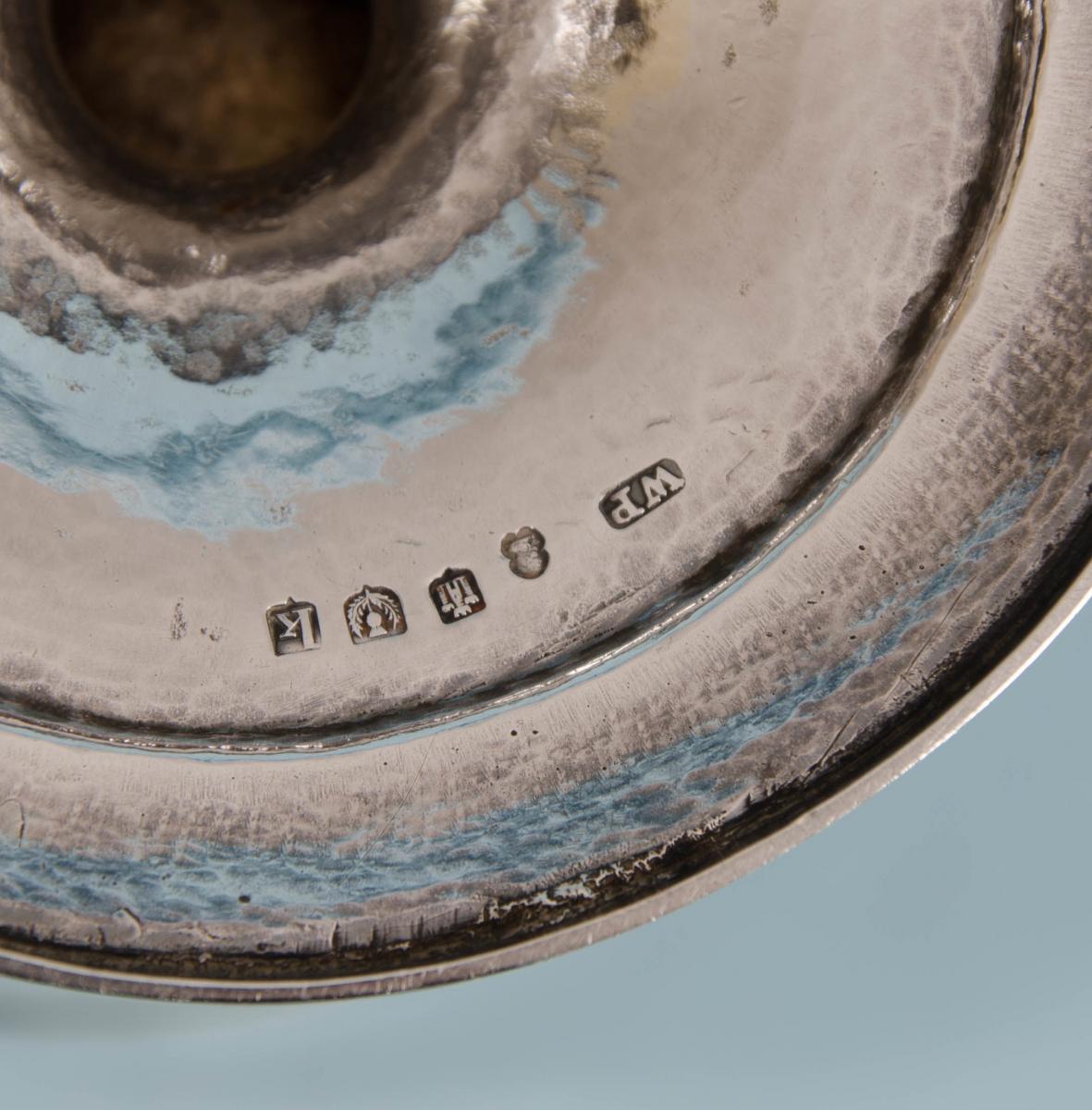 Beautiful engraving on a George III two-handled, thistle form sterling silver presentation cup of extremely good gauge.
Hallmarked Edinburgh 1816 but presented in 1852. The hallmarks are stamped below the rim of one side of the cup and also beneath the foot where they are extremely crisp and clear. Beneath the foot there is also a stamp marked J & W Howden & Co.
Maker: WP.
Later engraved on one side:
"The Value of this Cup was unanimously voted to each of the two Auditors by the Shareholders at their Annual General Meeting Nov.25, 1852."
On obverse:
"John William Gasson Esq., Auditor, Iron Boat Steam Company, London."
bracketing a vignette of the Iron Steam Boat Company's paddle steamer 'Daylight'.
In 1838 one of the first iron vessels to be built on the Thames was the 'Daylight' by Ditchburn & Mare, shipbuilders at Blackwall. The company was founded in 1835 and produced many famous vessels for mercantile and fighting fleets.
There is a wealth of historical background to this cup. For further information on the development of the steamship industry, please refer to Grace's Guide to British Industrial History (www.gracesguide.co.uk), which is the leading source of historical information on industry and manufacturing in Britain and makes fascinating reading.

Weight: 22.00 Troy Ounces (684.20 grams)
Dimensions
Height: 7.50 inches (19.05 cm) - Width: 8.50 inches (21.59 cm)
Condition report
Excellent. Extremely crisp with particularly fine engraving.