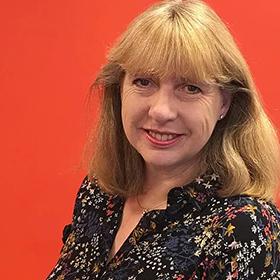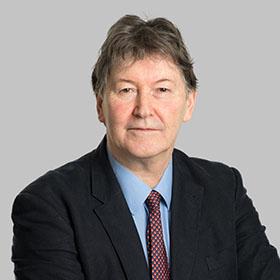 BADA (The British Antique Dealers' Association) is delighted to announce that Alain Dominique Perrin, Guy Taplin and Ann Sumner will be joining the panel of judges for the inaugural BADA Arts Prize to be awarded in October this year.
Alain Dominique Perrin (pictured right) is the Founder and President of the Cartier Foundation for Contemporary Art and President of the Jeu de Paume Museum. He is a passionate supporter of emerging and contemporary artists and is a renowned collector of their work. As Representative for the Patronage of Business he was the author of "French Patronage" in July 1987 which gave rise to the Léotard Law regarding companies and their involvement and support for cultural and arts organisations.  Perrin began his working life in the 1960s as an antiques dealer specialising in haute époque before moving into the world of luxury goods as Chairman of Cartier and later the Richemont Group. 
Guy Taplin (pictured right) is one of the most celebrated international artists in the field of bird sculpture. Born in the East End of London, Taplin was evacuated to Hereford during World War II and it was there that his passion for birds developed. Later, while working as a bird keeper in Regents Park, he began carving sculptures which were initially inspired by the decoy ducks he saw for sale at antique markets. Guy is self-taught and creates his iconic birds from driftwood foraged from coasts and estuaries around the world. His wonderful and unique pieces can be found in the Royal Collection, the Tate Gallery and in the private collections of Joanna Lumley, Sir Michael Palin, the late Jacqueline Onassis and others.
Ann Sumner (below right) is an art historian, former museum director, experienced curator and museum consultant, as well as an academic researcher. Amongst her specialist areas of research are Public Sculpture and Women Artists and Collectors. Ann has held curatorial positions at the National Portrait Gallery, Whitworth Art Gallery, University of Manchester, Dulwich Picture Gallery, London, Harewood House Trust and the Holburne Museum, Bath. Ann is the author of a number of books including: The Barber Institute of Fine Arts (Director's Choice) (2011) and Claude Monet (2019), as well as Mitzi in Manchester on the American sculptor Mitzi Cunliffe (2020). In 2018, Ann was made a Fellow of Aberystwyth University, in recognition of her work on Welsh Art.
Colin Gleadell writes on the art market for The Daily Telegraph, Artnet, Artsy and Art Monthly.
The BADA Art Prize is a new annual competition which seeks to promote "the antiques of tomorrow" by awarding a £1,000 grant to an emerging contemporary artist whose work exemplifies the enduring ingenuity and quality illustrated by our members objects. The winner will be awarded at the BADA Week reception in London on 15th October 2021. The finalists' works will be on public view in London the week of October 11th to 17th.