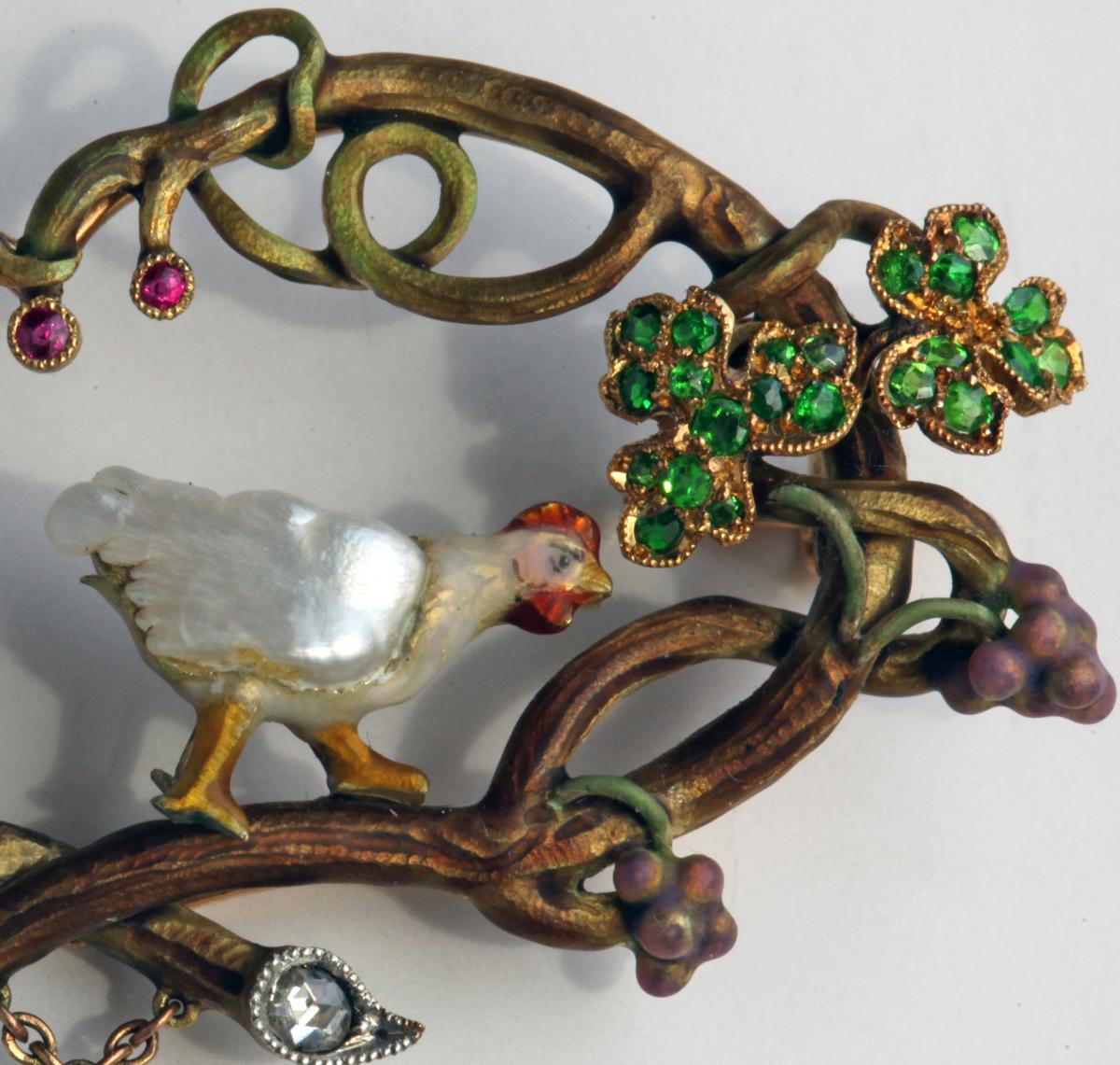 A rare example of Cranach's humorous side in the creation of this exceptional jewel which epitomises the renaissance spirit of his artistry.
His imagination & craftsmanship is shown in the use of these naturally shaped baroque pearls into the cockerel & hen. The plain pearl drop could be symbolising the resultant egg of the encounter. The grapevines are representing both fruitfulness & intoxication.
'The cock croweth but the hen delivereth the egg'
Gold, enamel, demantoid garnet, ruby & pearl
H 3.40 cm (1.34 in) | W 5.20 cm (2.05 in)
Weight: 13.20 Grams
Origin: Germany, c. 1900
Marks: Monogrammed twice 'WLC'.
Original fitted case signed Lucas von Cranach
Condition: Very good
Literature: The Berlin artist Wilhelm Lucas von Cranach was a painter, designer & jeweler who studied in Weimar & Paris. His illustrious ancestor was the renaissance painter Lucas Cranach the Elder. He began designing jewels in the 1890's. Pieces executed by Louis Werner to his designs were shown at the International Exhibition of 1900.
Now in the collection of the Victoria & Albert Museum