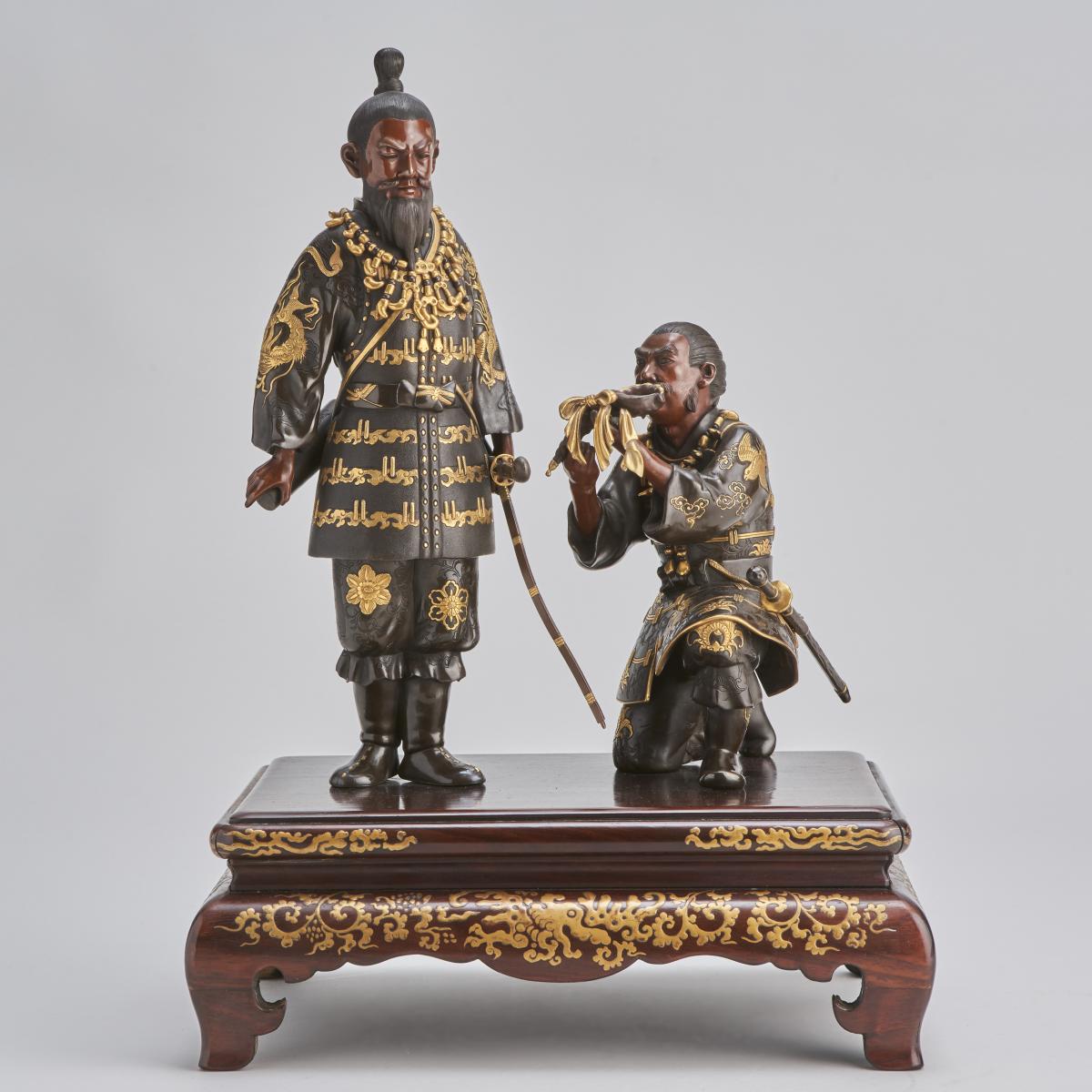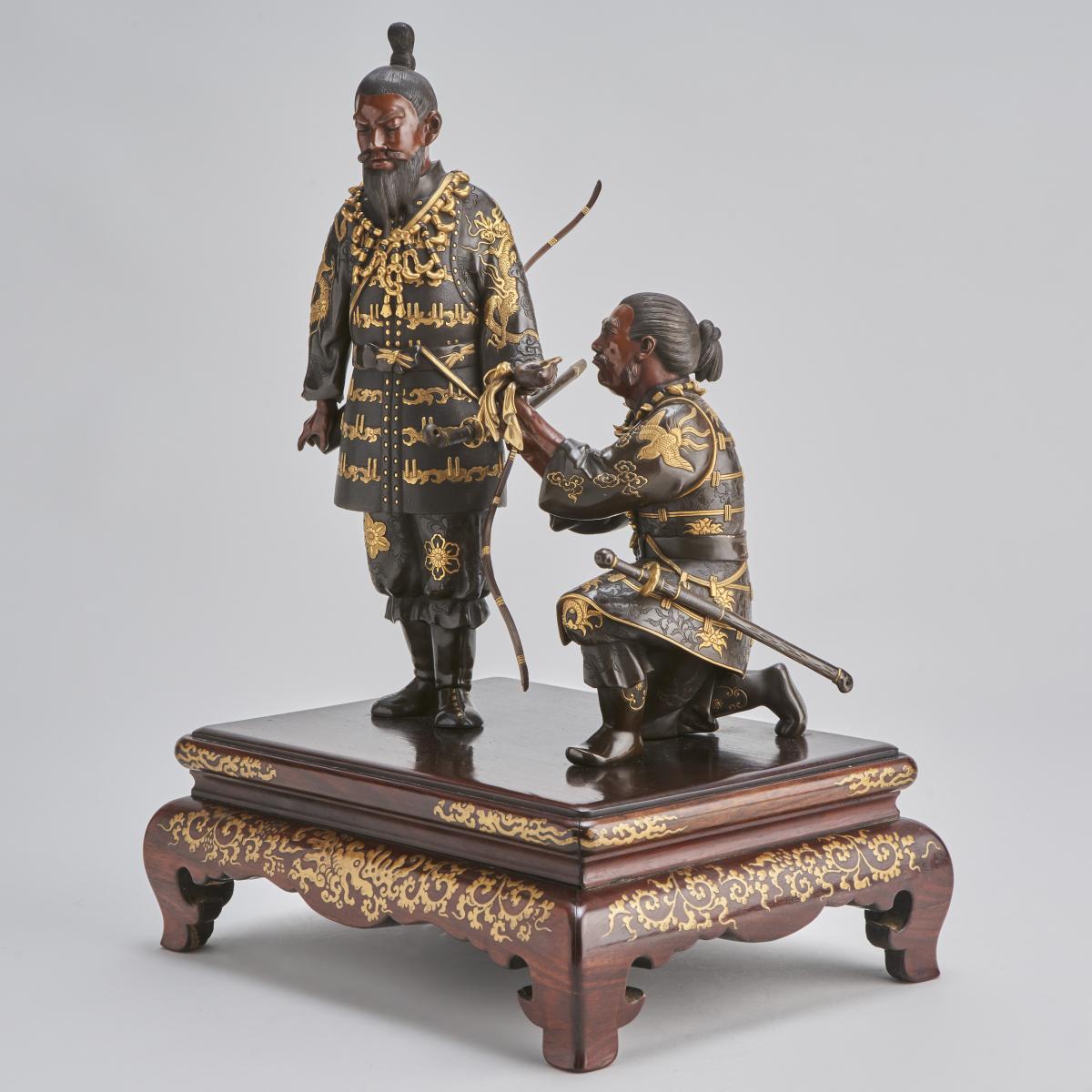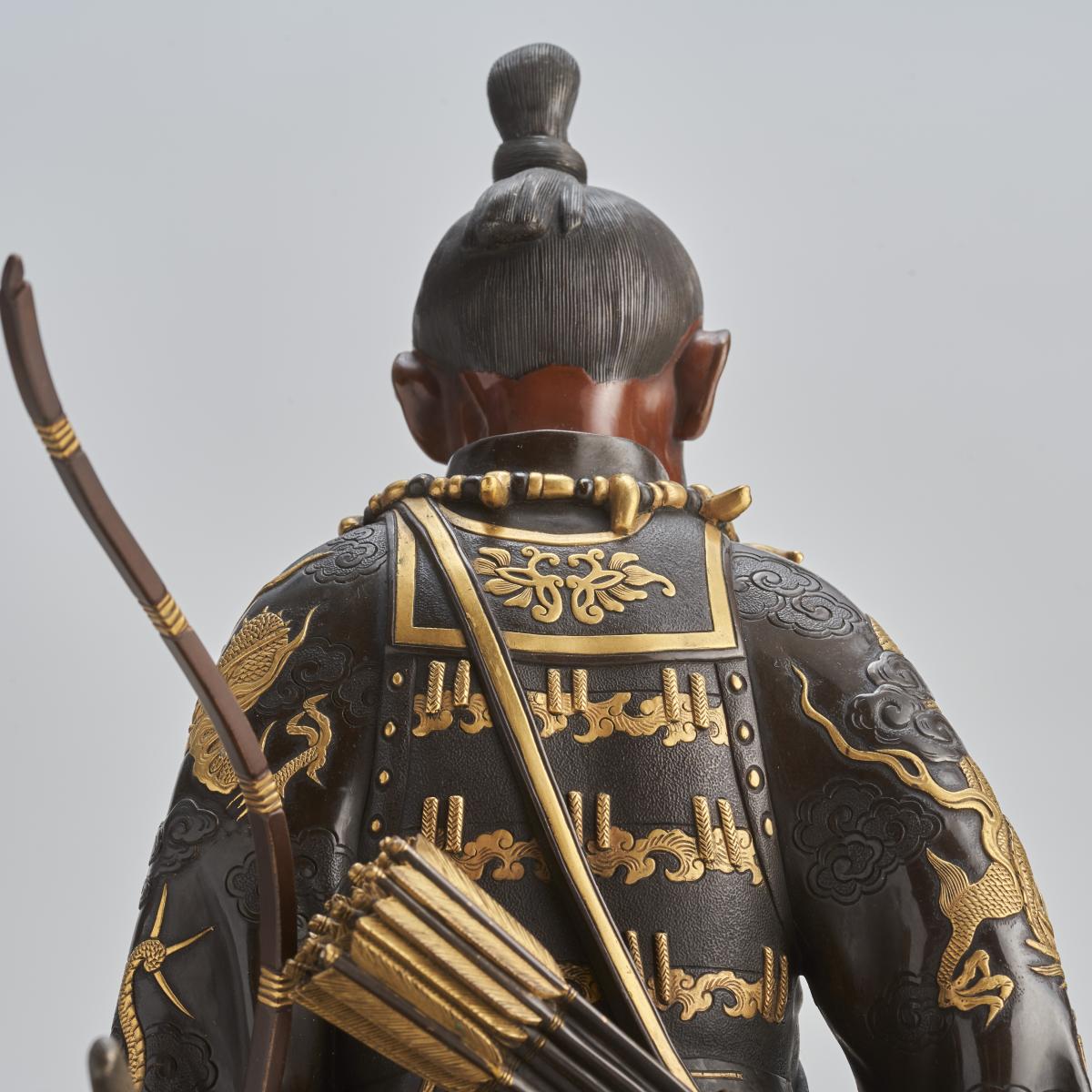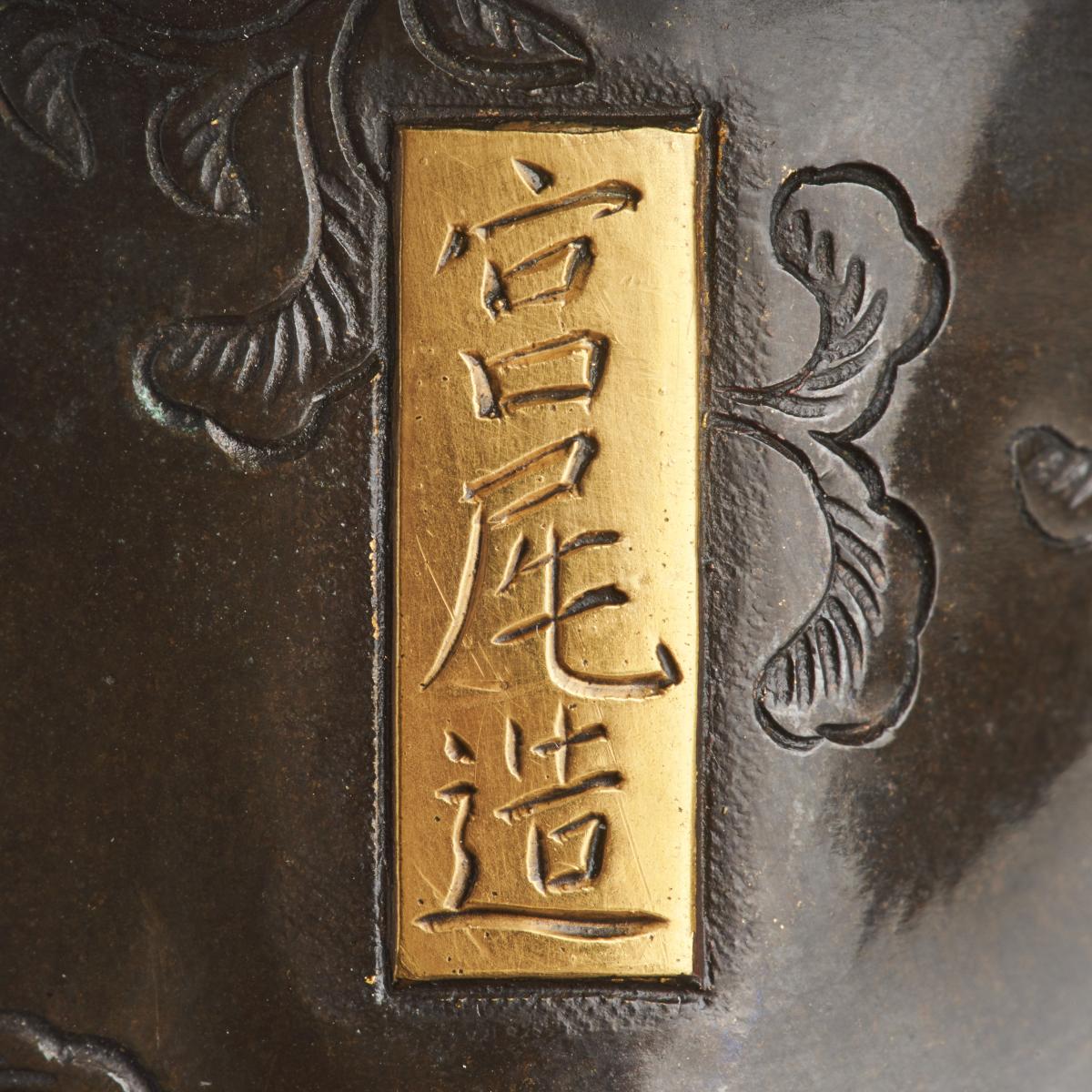 Price on application
The BADA Standard
Since 1918, BADA has been the leading association for the antiques and fine art trade
Members are elected for their knowledge, integrity and quality of stock
Our clients are protected by BADA's code of conduct
Our dealers' membership is reviewed and renewed annually
Bada.org is a non-profit site: clients deal directly with members and they pay no hidden fees
Click here for more information on the BADA Standard
A stunning antique Japanese Bronze and multi-metal Okimono group depicting Emperor Jimmu.
This powerful Okimono group depicts the legendary first Emperor of Japan, Emperor Jimmu. In this sculpture, he is dressed in Generals attire. His armour is decorated with auspicious Magatama Jade strones and he wears an impressive necklace made from them.
Also depicted is Michino Omi No Mikoto, a close friend and confidant of Emperor Meiji. Michino Omi No Mikoto was also known as The Sun Lord or the Path Finder. He is depicted holding a dried Abalone as an offfering of thanks to the Shinto Gods.
The scene depicted in this Masterful Okimono group (by the Miyao studio), reflects upon a period when Emperor Jimmu strove to subdue the babarians of the East. He wanted to go to Naka-tsu-kuni but the mountains were too steep to cross. His trusted friend and attendant Michino Omi No Mikoto saw a miraculous bird in flight and they followed its path to get to their destination.
The group stands on a fine wood base with gold decoration, typical of the Miyao studio.
Dimensions
47cm in height
Condition report
Offered in excellent condition
The BADA Standard
Since 1918, BADA has been the leading association for the antiques and fine art trade
Members are elected for their knowledge, integrity and quality of stock
Our clients are protected by BADA's code of conduct
Our dealers' membership is reviewed and renewed annually
Bada.org is a non-profit site: clients deal directly with members and they pay no hidden fees
Click here for more information on the BADA Standard