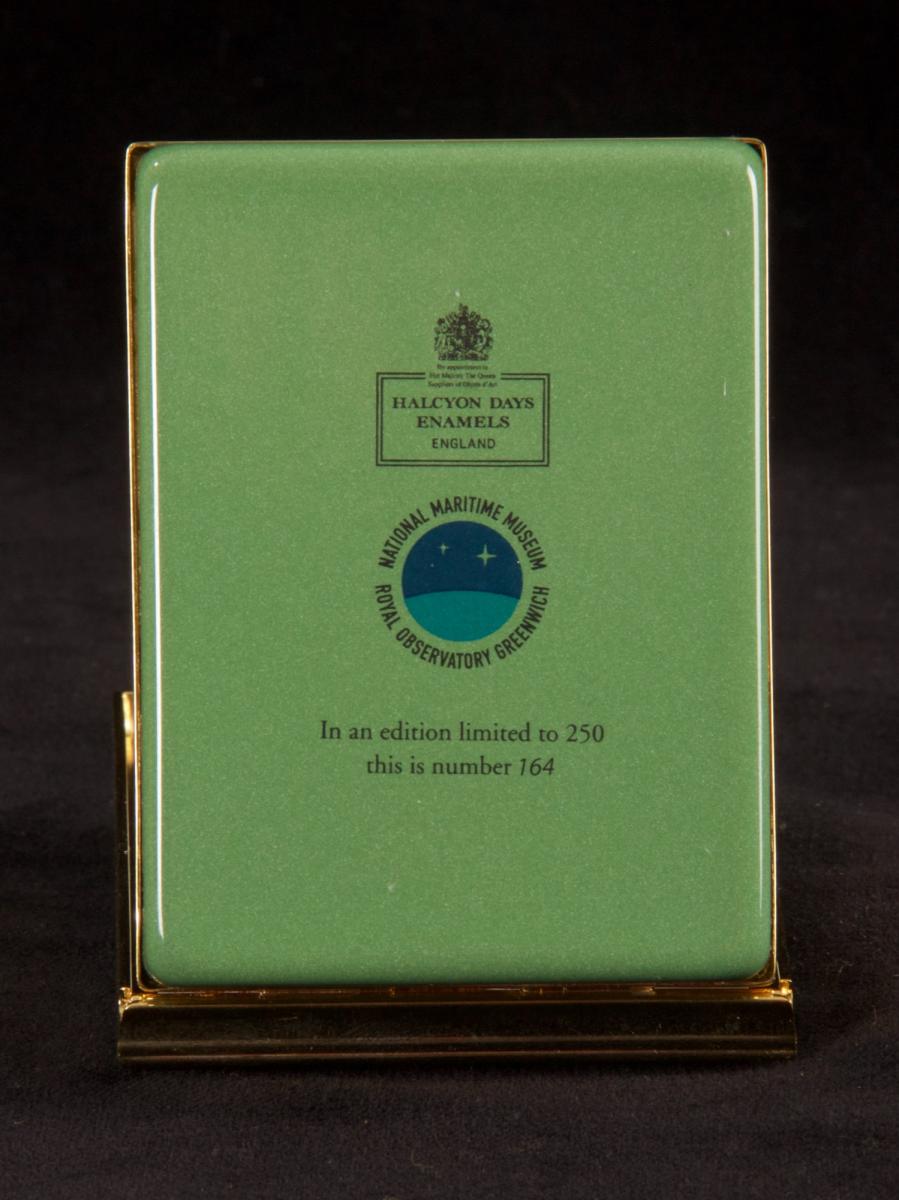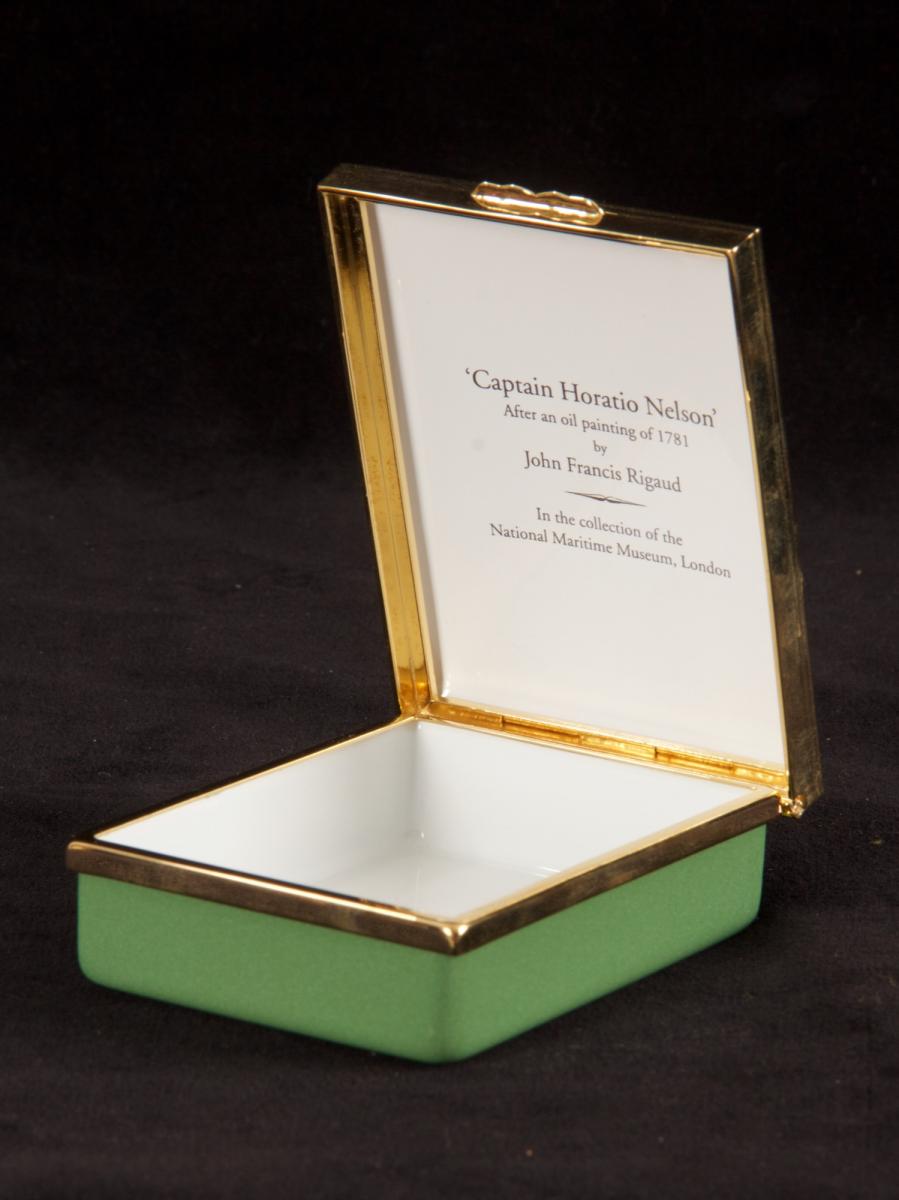 To be exhibited at
The BADA Gift List 2020
Halcyon Days enamel box
A Halcyon Days enamel box - the lid decorated with 'Captain Horatio Nelson', after the 1781 oil painting by John Francis Rigaud (1742-1810) on display in the collection of the National Maritime Museum, Greenwich, London.
This fine enamel piece is a limited edition (No.164/250) and comes with the original box and limited edition certificate.

History:
Rigaud received this portrait's commission in 1777, when Nelson was a lieutenant, but did not complete it until 1781 or possibly slightly later - as Nelson wears the uniform he'd only have become entitled to after three years of seniority as a captain, in June of 1782.