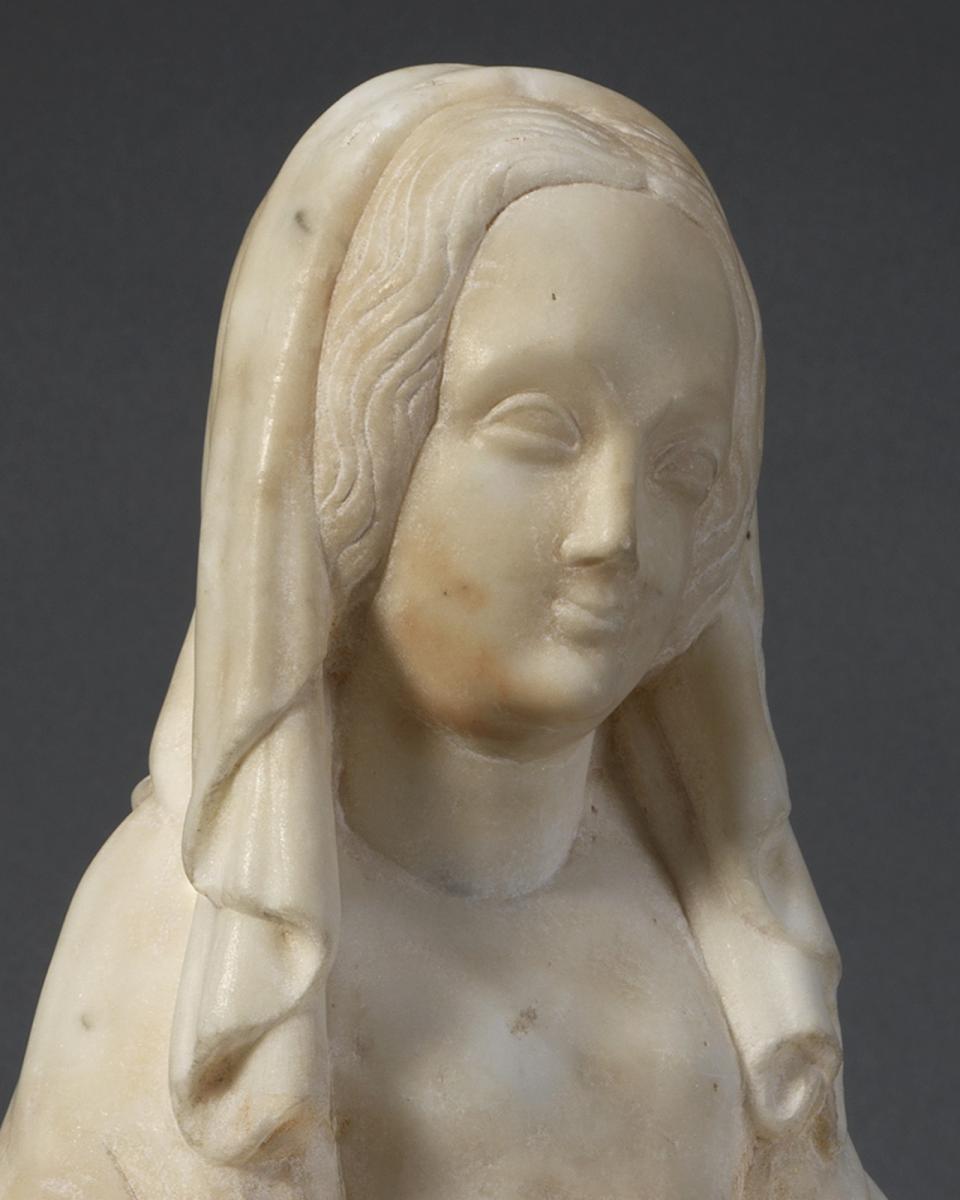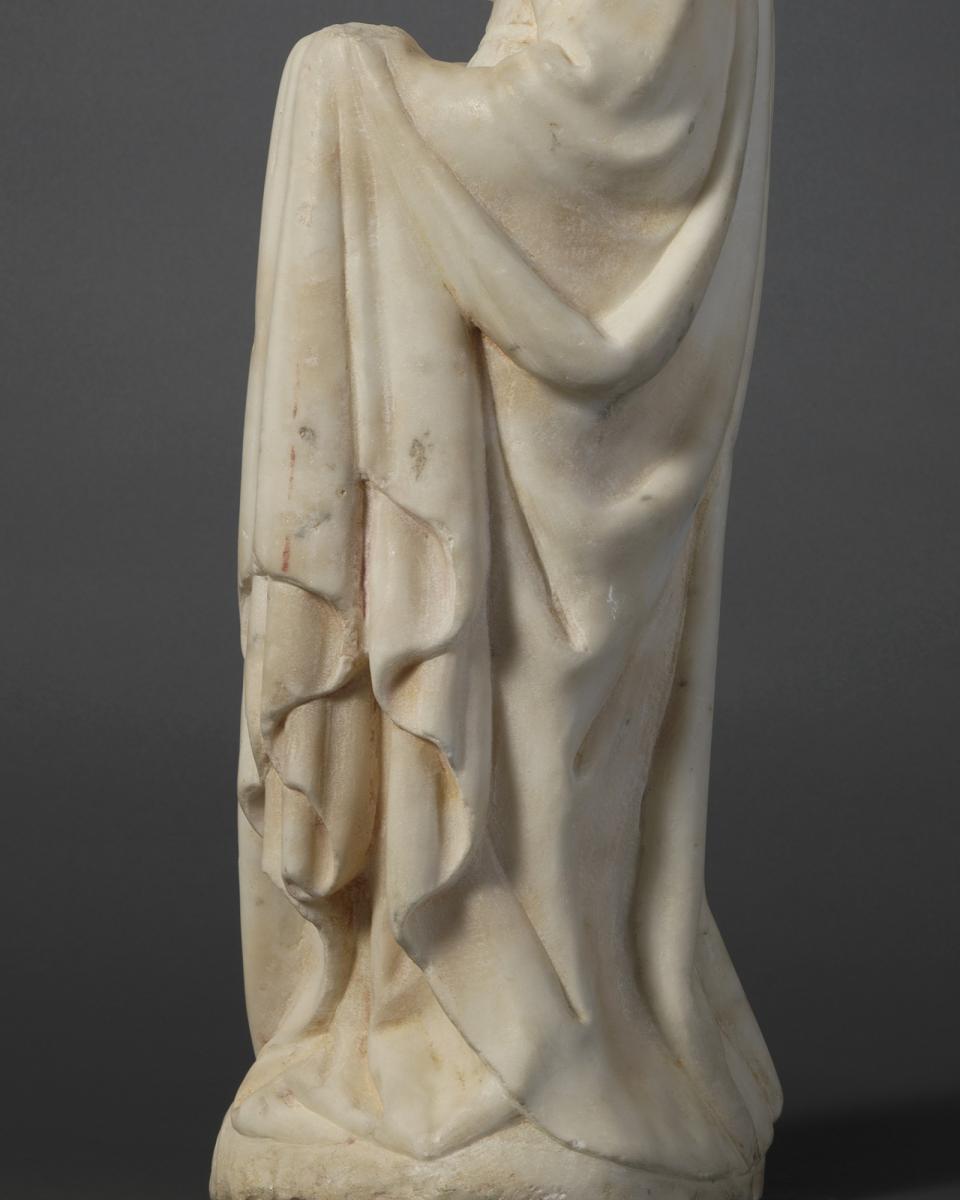 Price on application
The BADA Standard
Since 1918, BADA has been the leading association for the antiques and fine art trade
Members are elected for their knowledge, integrity and quality of stock
Our clients are protected by BADA's code of conduct
Our dealers' membership is reviewed and renewed annually
Bada.org is a non-profit site: clients deal directly with members and they pay no hidden fees
Click here for more information on the BADA Standard
Mary Magdalene.
White marble Northern Italy, circa 1400.
This beautiful representation of Mary Magdalene carved in white marble and in the round was conceived to be admired from all angles. Produced in a Northern Italian workshop at the beginning of the 15th century, the saint stands with a slight sway, shown with a high domed forehead, straight nose, wide eyes, arched brows, her small delicate mouth with full lips smiling.
Her separate veil rests on the rear half of her head revealing waves of hair tucked beneath, full pleats of material falling over her shoulders to her breast. She is clothed with a belted dress and swathed in a heavy mantel with voluminous folds of fabric held on each side which fall to the ground, the excess material hiding her feet.
The ointment vase held in her left hand covered by a section of the coat is now missing. With movement, grace and refinement, this timeless work evokes a sense of serenity and tranquility.
Provenance:
Private collection, Italy.
Private collection, The Netherlands.
Dimensions
Height 65 cm; 2 ft. 1⅗ in., Width 19 cm; 7½ in., Depth 20 cm; 7⅞ in.
The BADA Standard
Since 1918, BADA has been the leading association for the antiques and fine art trade
Members are elected for their knowledge, integrity and quality of stock
Our clients are protected by BADA's code of conduct
Our dealers' membership is reviewed and renewed annually
Bada.org is a non-profit site: clients deal directly with members and they pay no hidden fees
Click here for more information on the BADA Standard