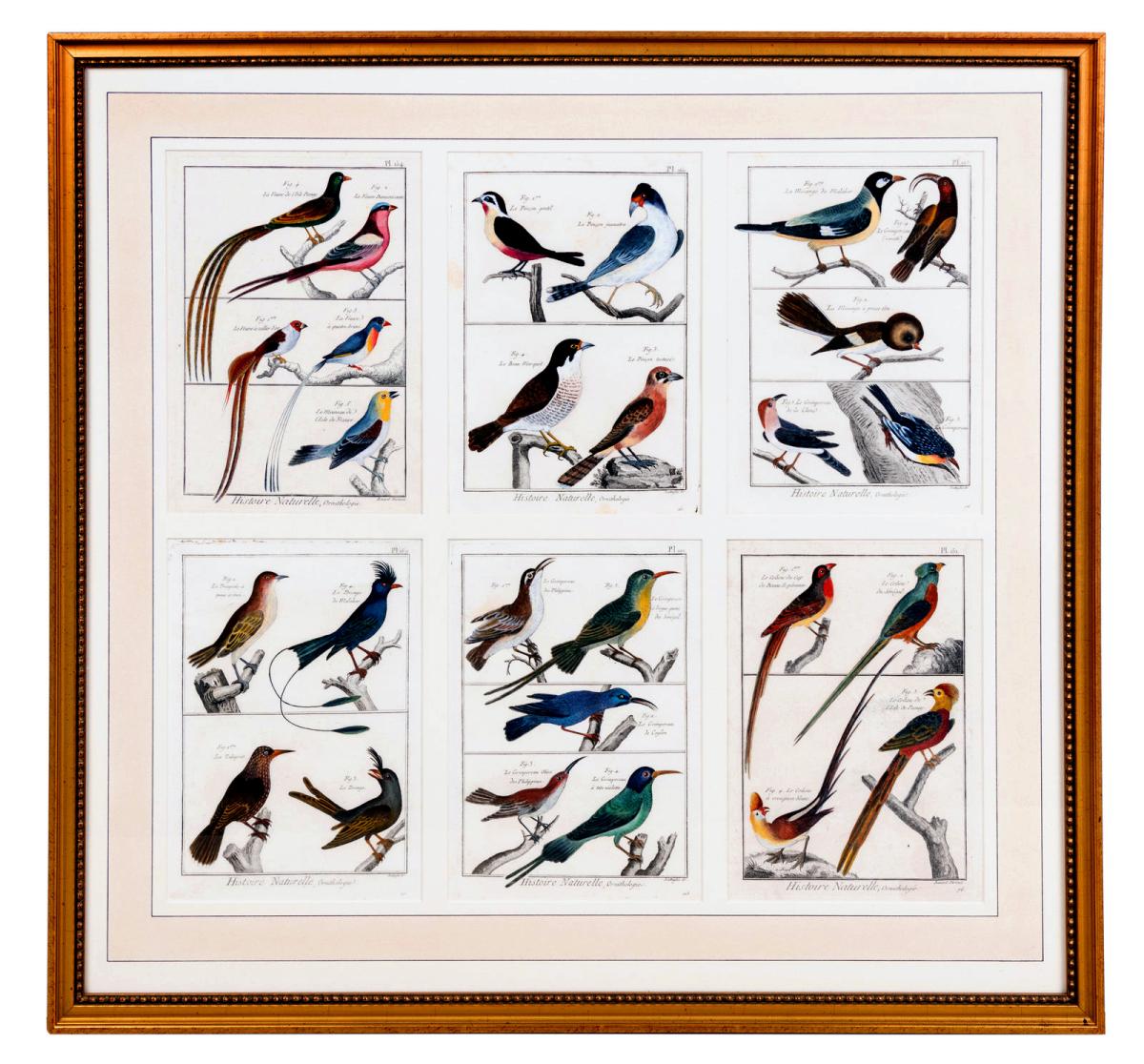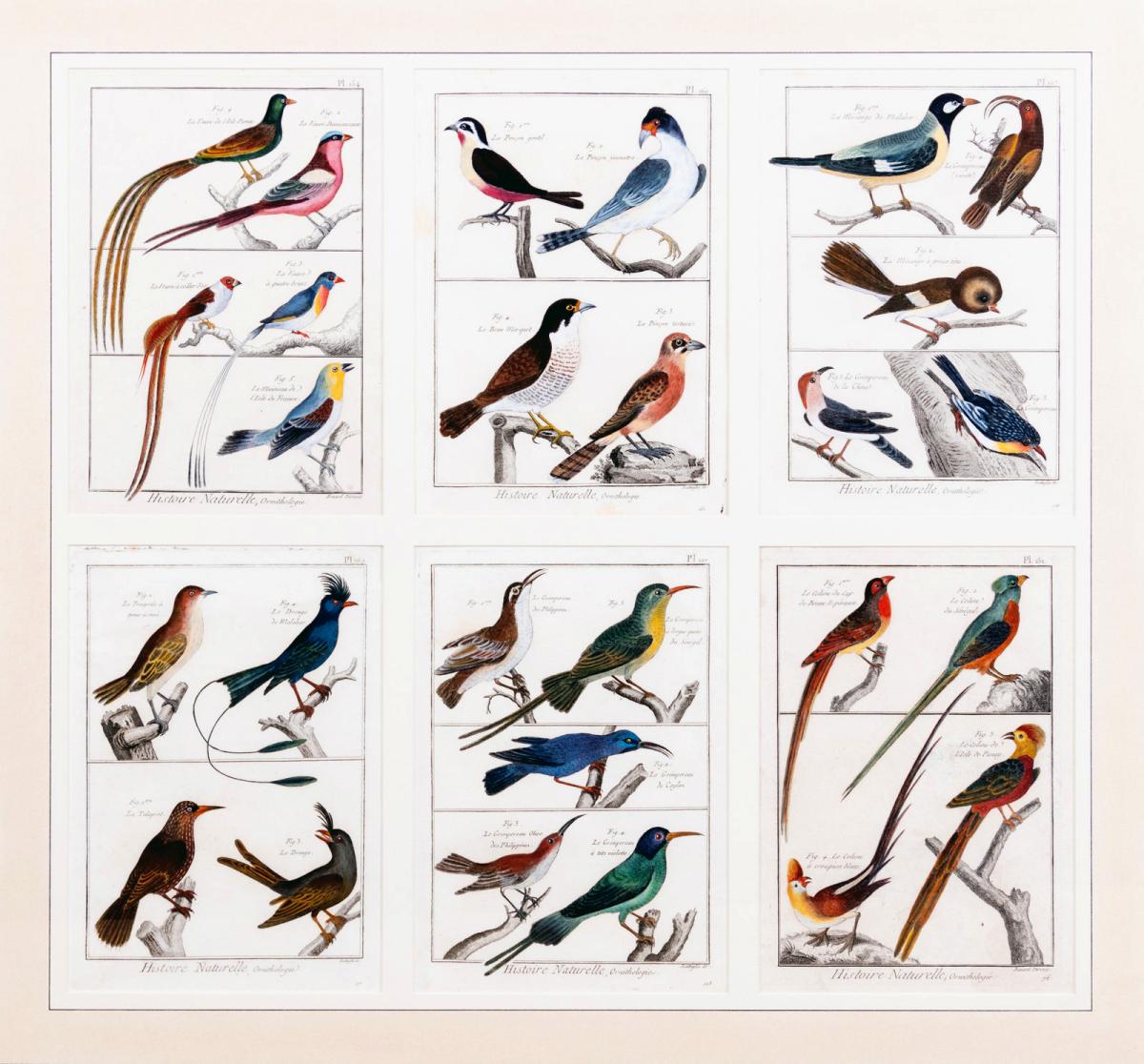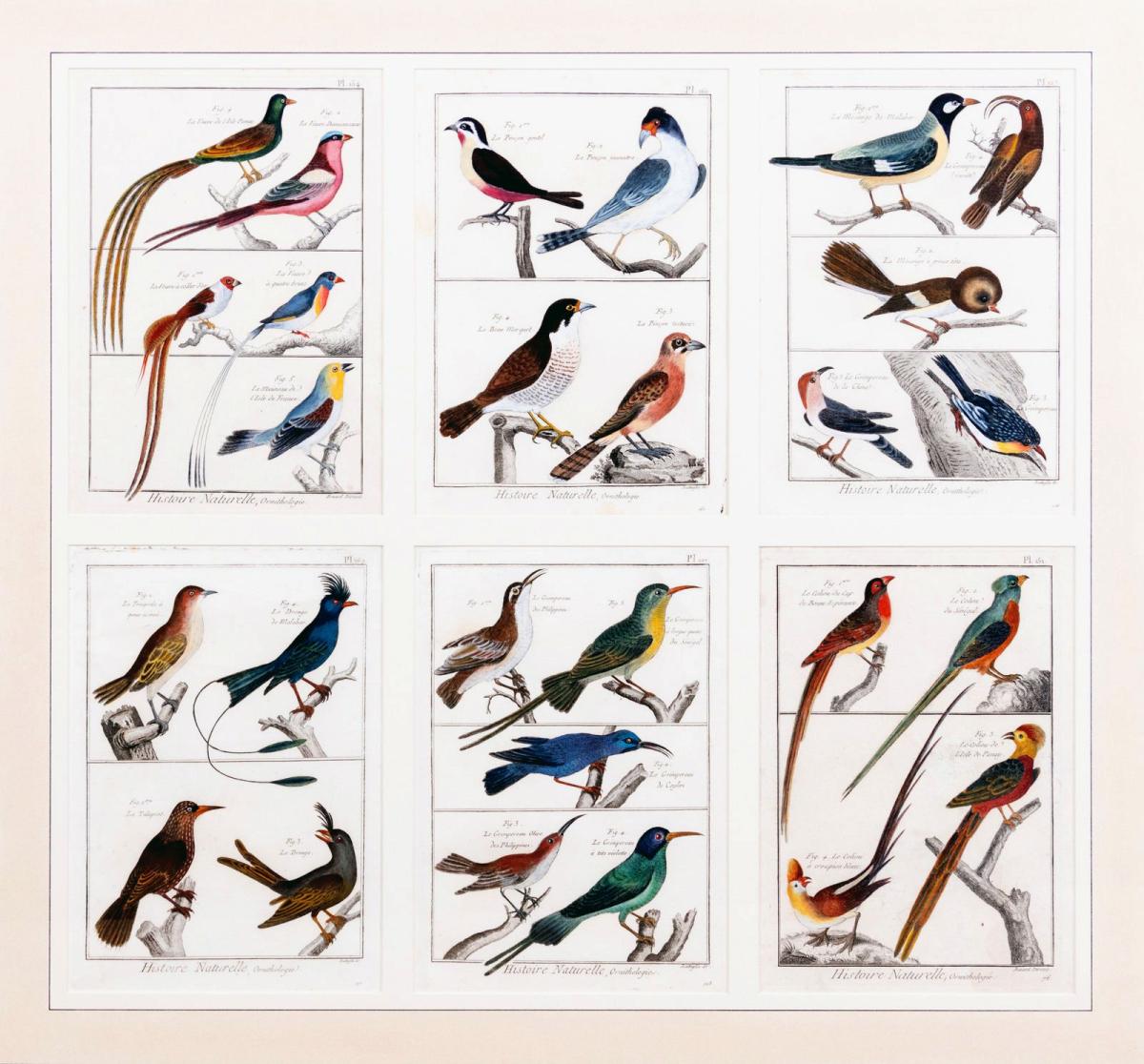 Price
£2250.00
The BADA Standard
Since 1918, BADA has been the leading association for the antiques and fine art trade
Members are elected for their knowledge, integrity and quality of stock
Our clients are protected by BADA's code of conduct
Our dealers' membership is reviewed and renewed annually
Bada.org is a non-profit site: clients deal directly with members and they pay no hidden fees
Click here for more information on the BADA Standard
Large Picture containing Six Different Engravings of Grouping of Birds, Histoire Naturelle, Ornithologie by Georges-Louis Leclerc, Comte de Buffon.
Circa 1770-83.
The large picture contains six different engravings of a grouping of birds from Histoire Naturelle, Ornithologie.
From Histoire Naturelle, Ornithologie by Georges-Louis Leclerc, each with page number and signed either Bernard Direxit or Scattaglia dir..
Dimensions: Framed: 30 x 28 1/4 inches; Sight: 21 1/4 high x 23 1/4 inches wide.
Reference: The Histoire Naturelle, générale et particulière, avec la description du Cabinet du Roi (French: [istwaʁ natyʁɛl]; English: Natural History, General and Particular, with a Description of the King's Cabinet) is an encyclopaedic collection of 36 large (quarto) volumes written between 1749–1804, initially by the Comte de Buffon, and continued in eight more volumes after his death by his colleagues, led by Bernard Germain de Lacépède. The books cover what was known of the "natural sciences" at the time, including what would now be called material science, physics, chemistry and technology as well as the natural history of animals.
L'Histoire Naturelle met immense success, almost as great as Encyclopédie by Diderot, which came out in the same period. The first three volumes of L'Histoire Naturelle, générale et particulière, avec la description du cabinet du Roi were reprinted three times in six weeks.
The encyclopaedia appeared in 36 volumes :
3 volumes in 1749 : De la manière d'étudier l'histoire naturelle followed by Théorie de la Terre, Histoire Générale des animaux and Histoire Naturelle de l'homme
12 volumes on quadrupeds (1753 to 1767)
9 volumes on birds (1770 to 1783])
5 volumes on minerals (1783 to 1788), the last including Traité de l'aimant, the last work published by Buffon in his lifetime
7 volumes of supplements (1774 to 1789), including Époques de la nature (from 1778).
Georges-Louis Leclerc, Comte de Buffon (French, 7 September 1707 – 16 April 1788) was a French naturalist, mathematician, cosmologist, and encyclopédiste.
His works influenced the next two generations of naturalists, including two prominent French scientists Jean-Baptiste Lamarck and Georges Cuvier. Buffon published thirty-six quarto volumes of his Histoire Naturelle during his lifetime, with additional volumes based on his notes and further research being published in the two decades following his death.
Ernst Mayr wrote that "Truly, Buffon was the father of all thought in natural history in the second half of the 18th century". Credited with being one of the first naturalists to recognize ecological succession, he was later forced by the theology committee at the University of Paris to recant his theories about geological history and animal evolution because they contradicted the Biblical narrative of Creation.
Buffon held the position of intendant (director) at the Jardin du Roi, now called the Jardin des Plantes.
(Ref: NY10191-amr)
Dimensions
Frame: 76.20cm wide x 71.76cm high
Stock number
NY10191-amrx
The BADA Standard
Since 1918, BADA has been the leading association for the antiques and fine art trade
Members are elected for their knowledge, integrity and quality of stock
Our clients are protected by BADA's code of conduct
Our dealers' membership is reviewed and renewed annually
Bada.org is a non-profit site: clients deal directly with members and they pay no hidden fees
Click here for more information on the BADA Standard