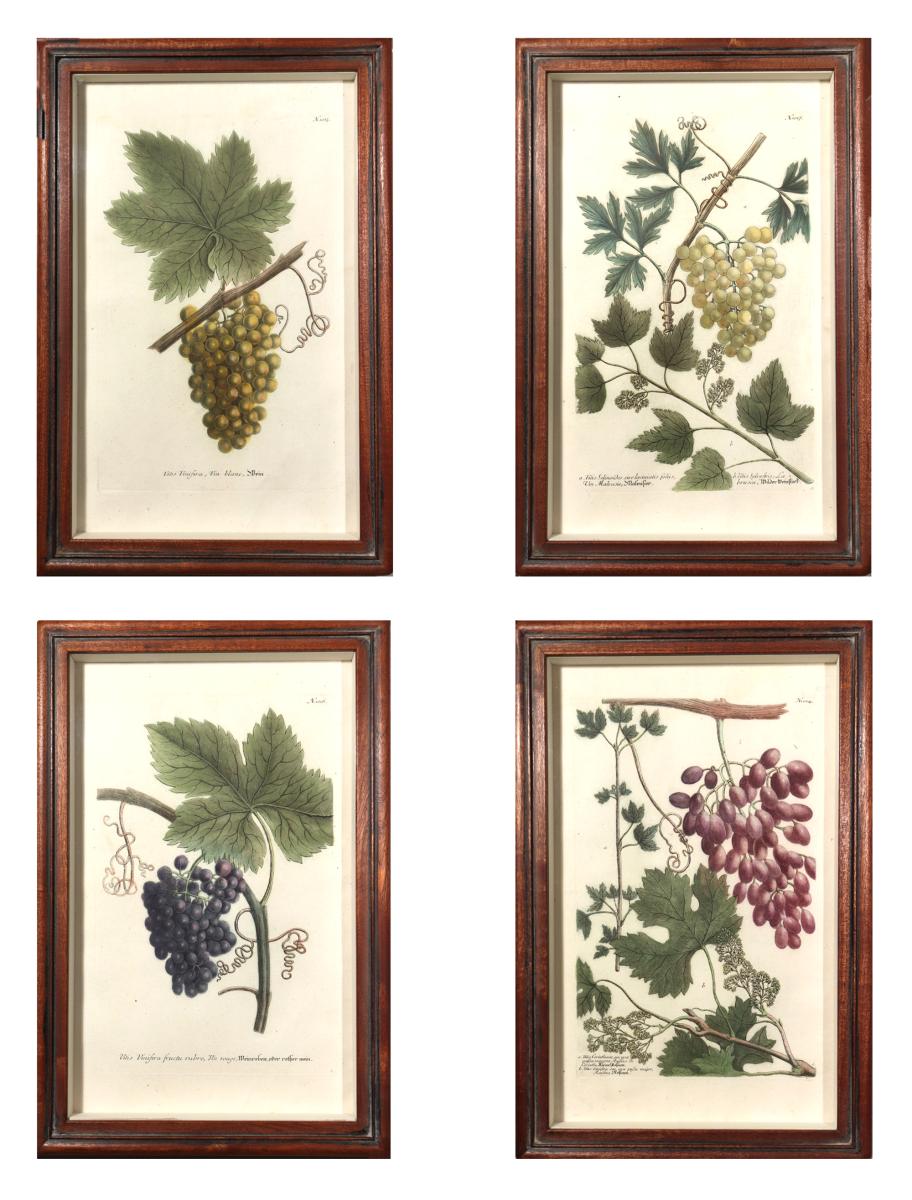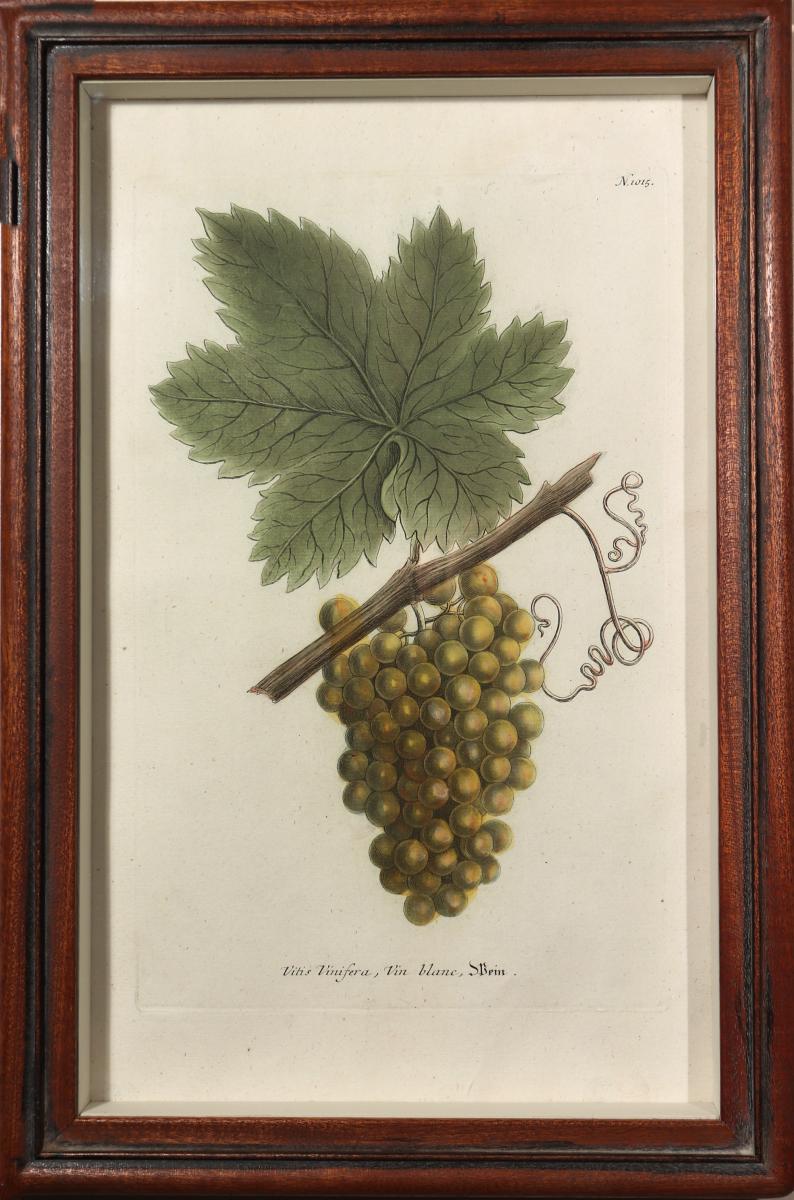 Price
£4800.00
The BADA Standard
Since 1918, BADA has been the leading association for the antiques and fine art trade
Members are elected for their knowledge, integrity and quality of stock
Our clients are protected by BADA's code of conduct
Our dealers' membership is reviewed and renewed annually
Bada.org is a non-profit site: clients deal directly with members and they pay no hidden fees
Click here for more information on the BADA Standard
Johann Wilhelm Weinmann Engravings of Grapes,
Set of Four,
Circa 1740
Johann Weinmann engravings of grapes, each engraved by Seuter (S to lower right of each). The engravings are within a Sapele wood shadow box with rounded corners.
The Johann Weinmann engravings of grapes include the following types N. 1014, Vitis Corinthiaca & Vitis Vinifera; N. 1015, Vitis vinifera, Vin blanc; N. 1016, Vitis Vinifera fructa; N. 1017 Vitis Selinoides
Dimensions: 18 inches high x 11 inches wide x 1 3/4 inches deep
Sapele is a large hardwood tree naturally that has a widespread growth range across Africa. It is common for the trunk to exceed 6 feet in diameter and it has a very straight trunk with little to no branching below 80 feet. This yields very straight-grained, wide, and long lumber.
Reference: Based on Weinmann's collection of plants, and financed by him, this is the first complete edition of what amounts to a comprehensive iconography of all the flowers, fruit, and vegetables in cultivation in early-18th century Europe. Georg Dionysius Ehret's pivotal contribution to the work is nowhere acknowledged as the artist parted with Weinmann after producing 500 designs. Weinmann, an apothecary from Regensburg, was the organiser of this huge undertaking, but the work was financed by Bartholomaeus Seuter, one of the engravers.
Dimensions
45.72cm x 27.94cm
The BADA Standard
Since 1918, BADA has been the leading association for the antiques and fine art trade
Members are elected for their knowledge, integrity and quality of stock
Our clients are protected by BADA's code of conduct
Our dealers' membership is reviewed and renewed annually
Bada.org is a non-profit site: clients deal directly with members and they pay no hidden fees
Click here for more information on the BADA Standard