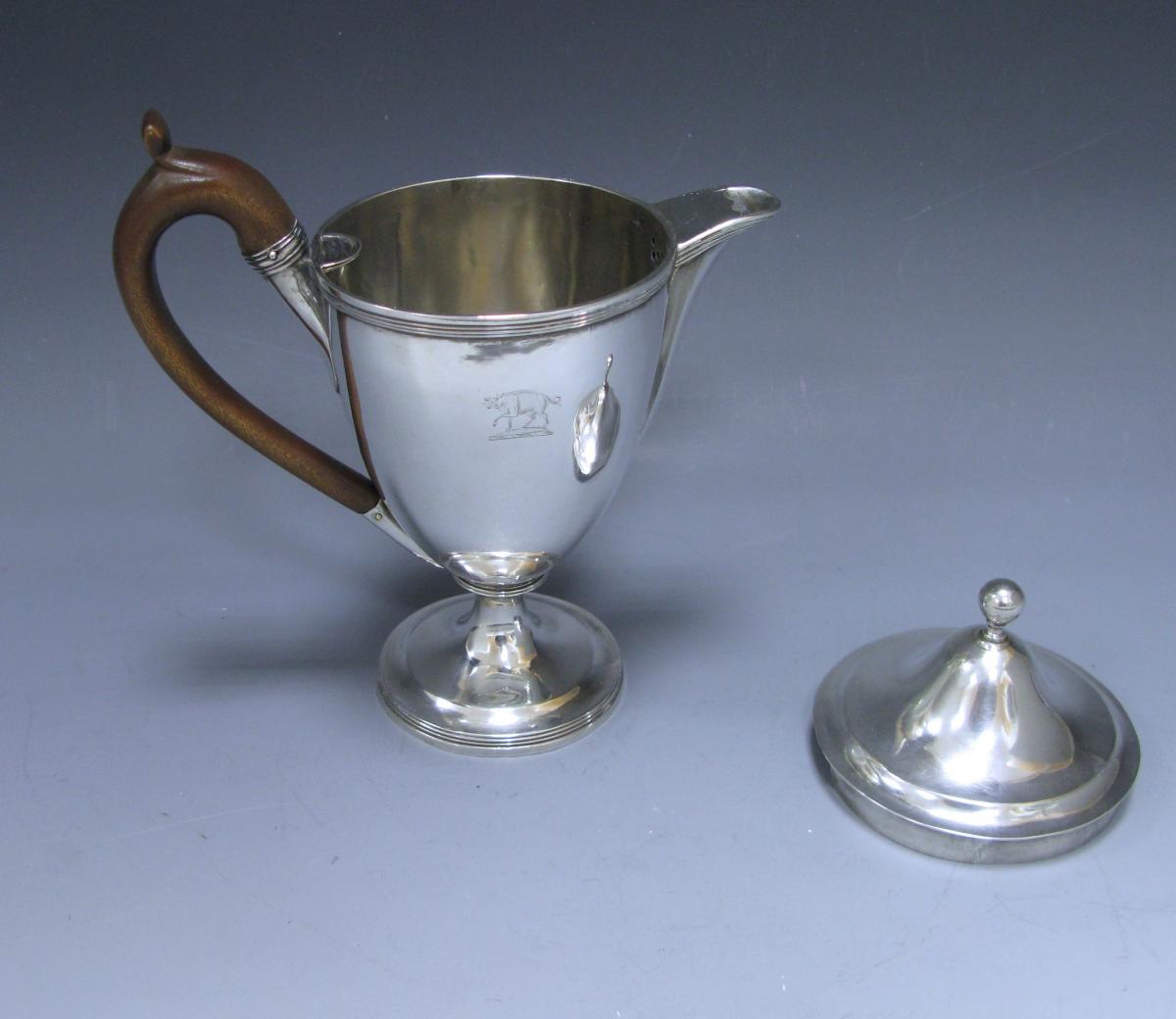 About the dealer
Open Monday-Friday 9.30-5.30; Saturday 9.30-12.30
About the object
A very elegant George III Antique Silver Argyle, with a vase shaped body which has reed border on the base and top of main body. The pull of lid has a ball finial. The Argyle has a fruit wood handle. The body is engraved with the crest of Robert Findlay of Easterhill Glasgow, Scotland. Height 6.5 inches 16.5 cm

John Campbell, the fifth Duke of Argyll, and his wife Elizabeth Gunning, Baroness Hamilton of Hameldon, hated the way that gravy arrived cold to their table from the kitchens of their Inverary Castle during the cold Scottish winters.

The Duke (1723-1806), succeeding his father, the fourth Duke of Argyll in 1770, was the promoter of a new piece of tableware designed to maintain the warmth of the gravy in its vessel. This, with a bit of imagination, was the origin of a warmer called 'argyle' (silver argyle, silver Argyll) in honour of the Noble Family that first made a wide use of this device.

Silver argyle (silver Argyll) is a gravy-warmer made in various shapes similar to a covered coffee pot with one handle and one spout. The gravy is kept warm by means of hot water contained in a compartment created by a double exterior wall.
Maker: HENRY CHAWNER
Origin: London
Year: 1791