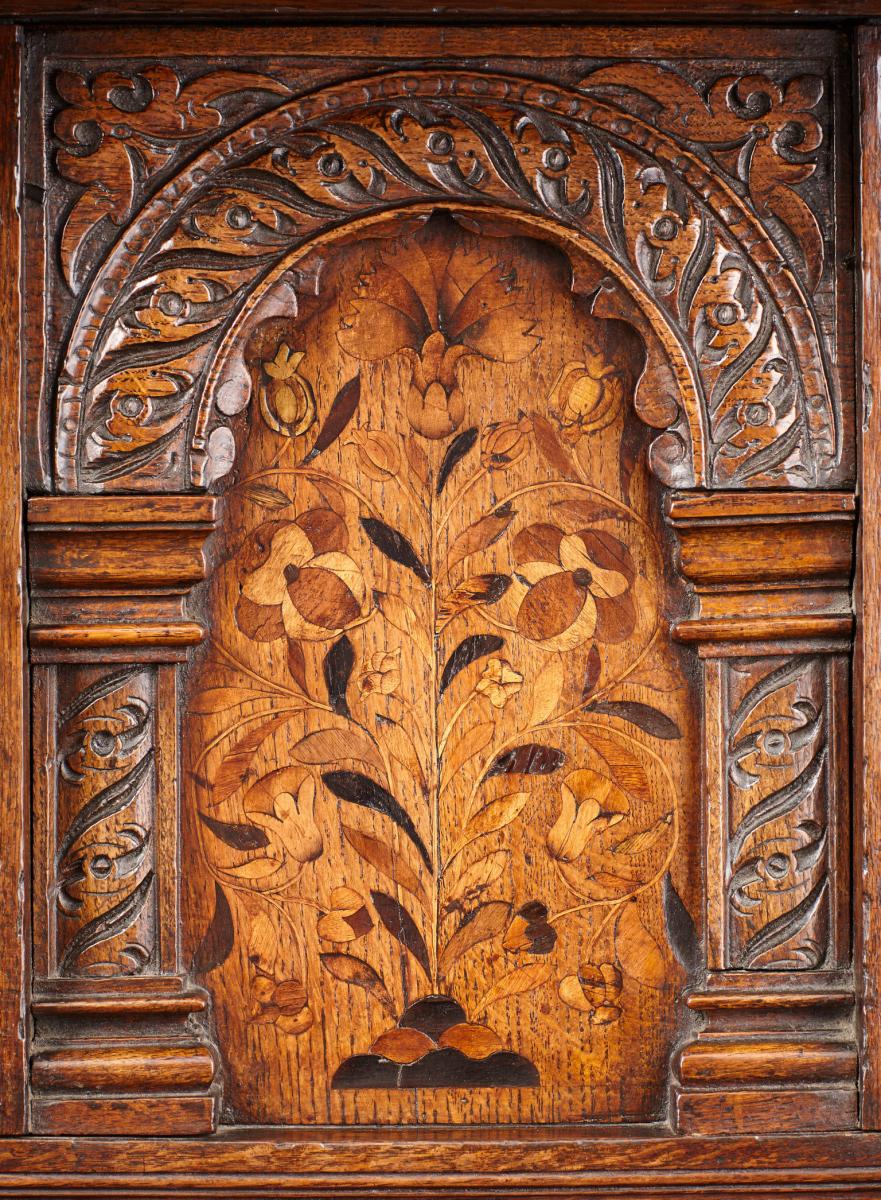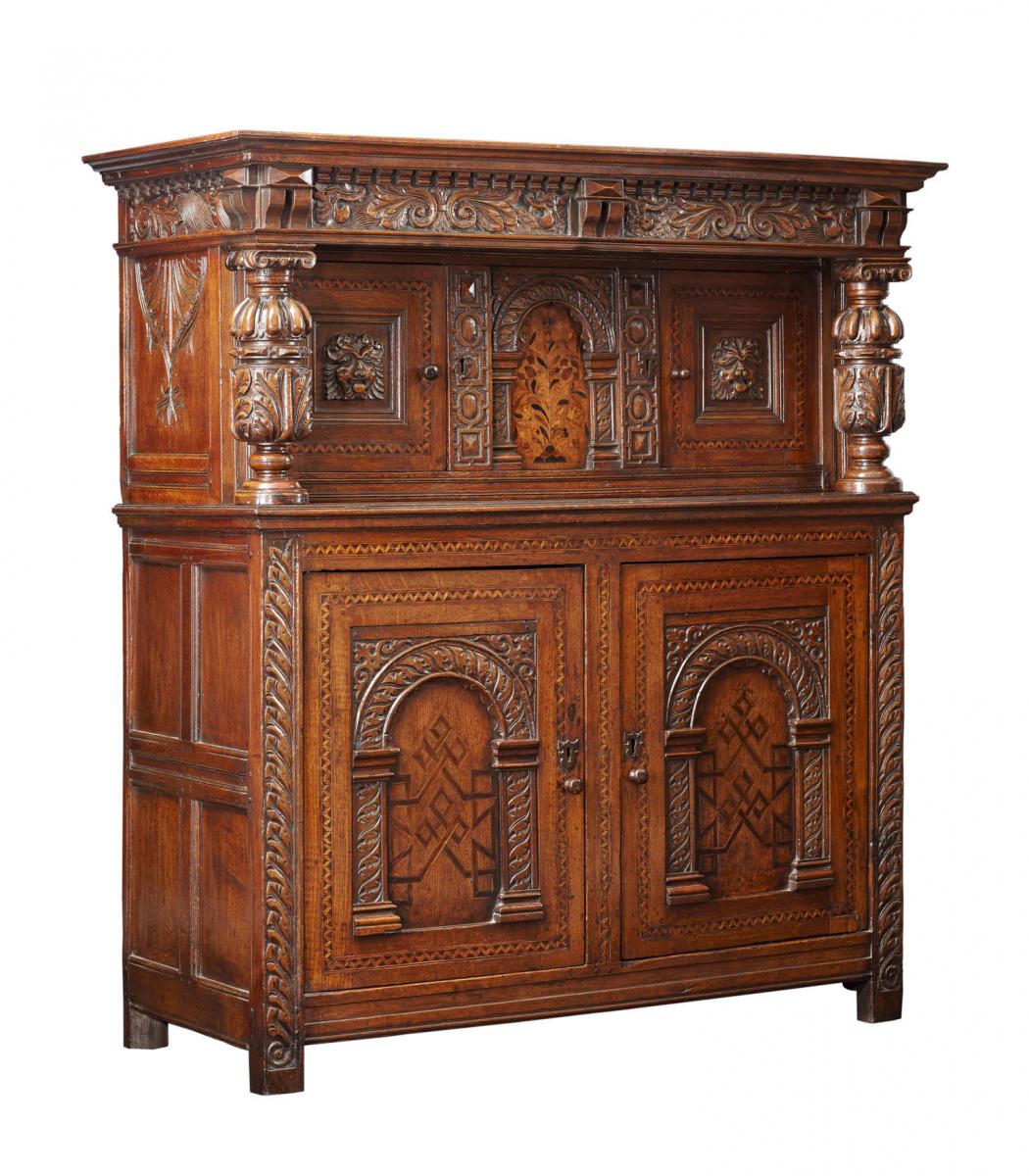 Late Elizabethan oak and inlaid court cupboard. Circa 1580-1600
Constructed in two sections, the upper cabinet with twin dragon carved frieze rails above bulbous cup and cover columns flanking twin chevron inlaid doors with applied Lion masks and central floral inlaid panel flanked by geometric uprights.
The twin end panels with inverted palmette carved detail. Above a lower section with twin arcaded doors entered upon geometric knot inlays bordered by further chevron banding.
Dimensions:
Height: 159 cm Width: 37 cm Depth: 57 cm
Dimensions
Height: 159 cm Width: 37 cm Depth: 57 cm