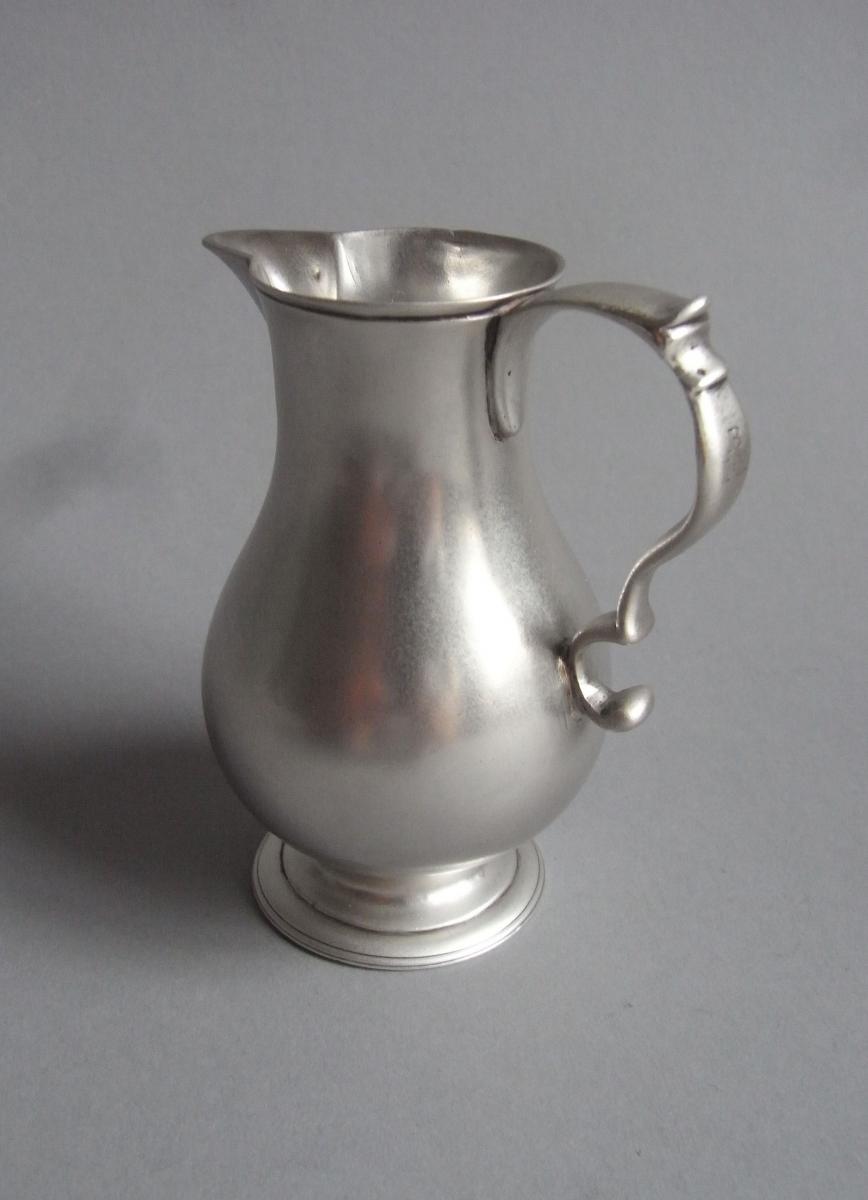 About the dealer
About the object
The Jug stands on a stepped circular foot decorated with reeding. The baluster shaped body rises to an everted reed rim and the cast sparrow beak spout displays a drop below.
The plain scroll handle is engraved with a set of initials and the base displays a crisp set of hallmarks.
The Jug is in excellent condition and has a good colour.
Dimensions
Height: 3.5 inches, 8.75cm., Length, handle to spout: 3.1 inches, 7.75cm.