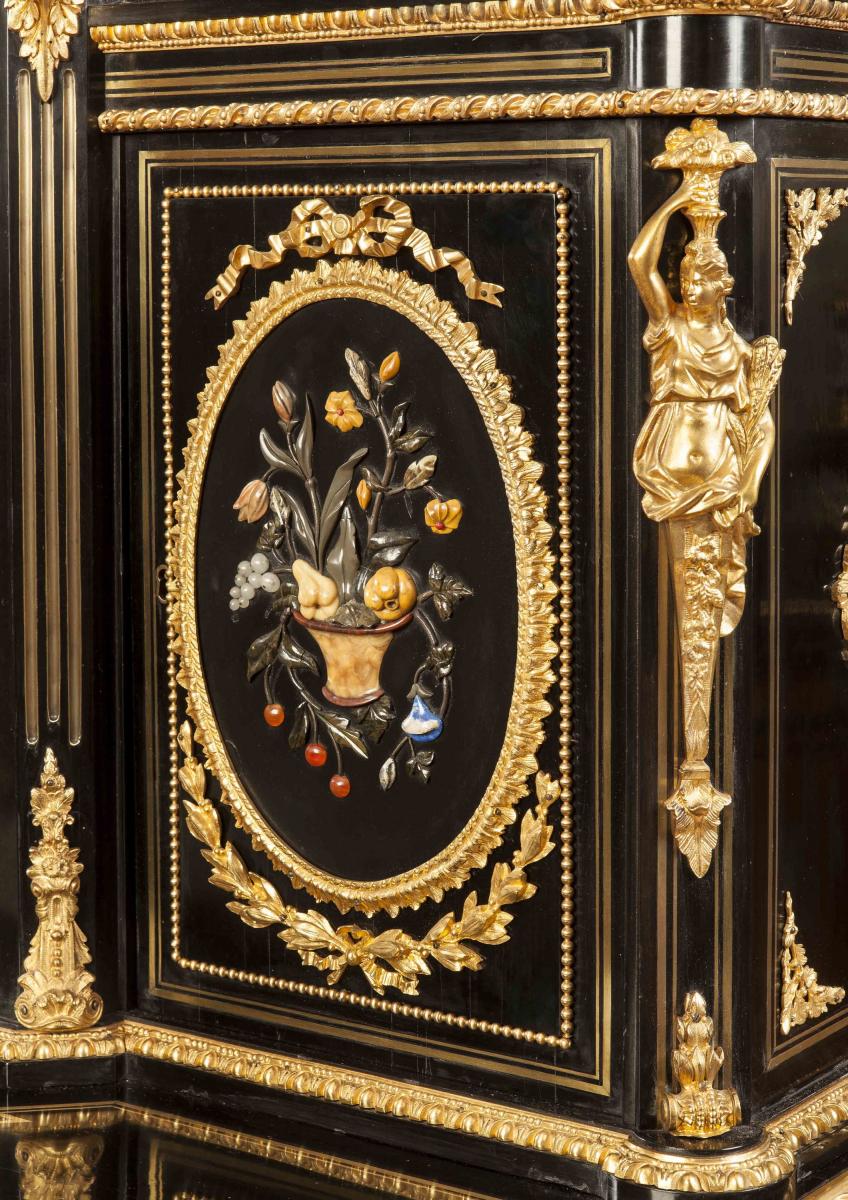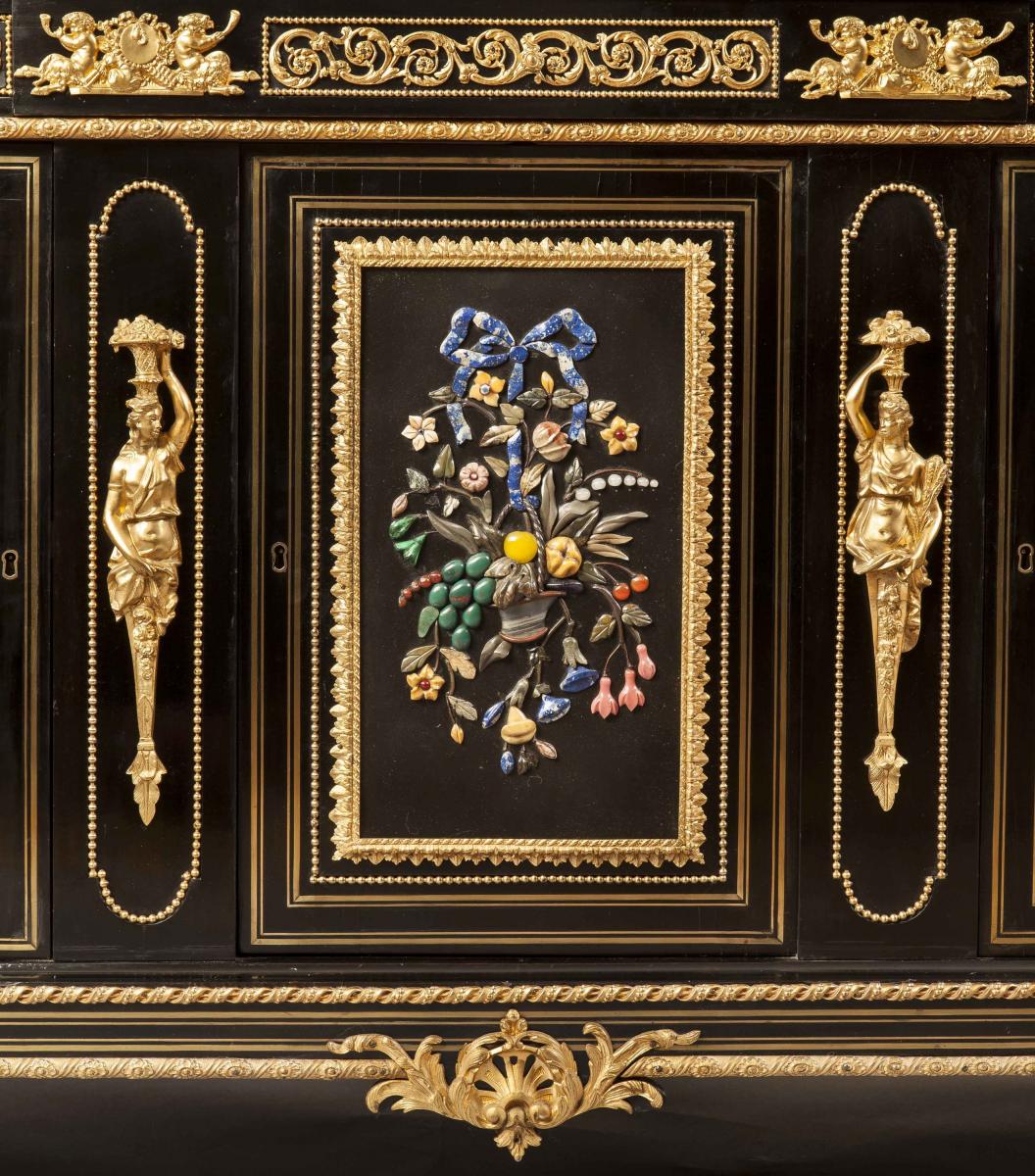 About the dealer
Open Monday-Friday 9.30-6; Saturday 9.30-4
About the object
A Side Cabinet of the French Second Empire Period
In the Manner of Befort Jeune
Constructed in bois norçi, inlaid with brass fillets, extensively dressed with gilt bronze mounts, and pietra dura panels.
Of rectangular form, rising from turned oblate bronze mounted feet, the lower part having three doors enclosing shelved interiors, mounted with rectangular panels depicting detailed floral bouquets in hardstones (including Lapis Lazuli, Yellow Sienna marble and Malachite), interspersed with gilt bronze female caryatids, and flanked by torsade columns wrapped with spirals of a 'running pearl' form; three drawers in the apron, conformingly bronze mounted; the platform having arced everted angles, adorned with a running ovolo bronze mount; the upper part having a mirror backed open centre, flanked by cupboards, with shelved interiors, and decorated with bronze enclosed elliptical hardstone panels and further caryatids; dressed with three-quarter arcaded bronze galleries.
French, Circa 1850
Befort Jeune (Mathieu, 1810-1880) is recorded in 'Le Mobilier du XIXe Siècle' by Denise Ledoux-Lebarre as the son of Jean-Baptiste Befort, a noted cabinet maker, and illustrates a pair of cabinets by Befort Jeune with conforming hardstone inlays, pp 47-49.
Reference:
Denise Ledoux-Lebard, Le mobilier francais du XIXe siècle, 1795-1889 : dictionnaire des ébénistes et des menuisiers, Paris: Éditions de l'amateur, 2000; pp 47-48 (illus. p 49).
Dimensions
H: 59 in / 149 cm | W: 54.5 in / 138 cm | D: 22.5 in / 57 cm
Condition report
Excellent