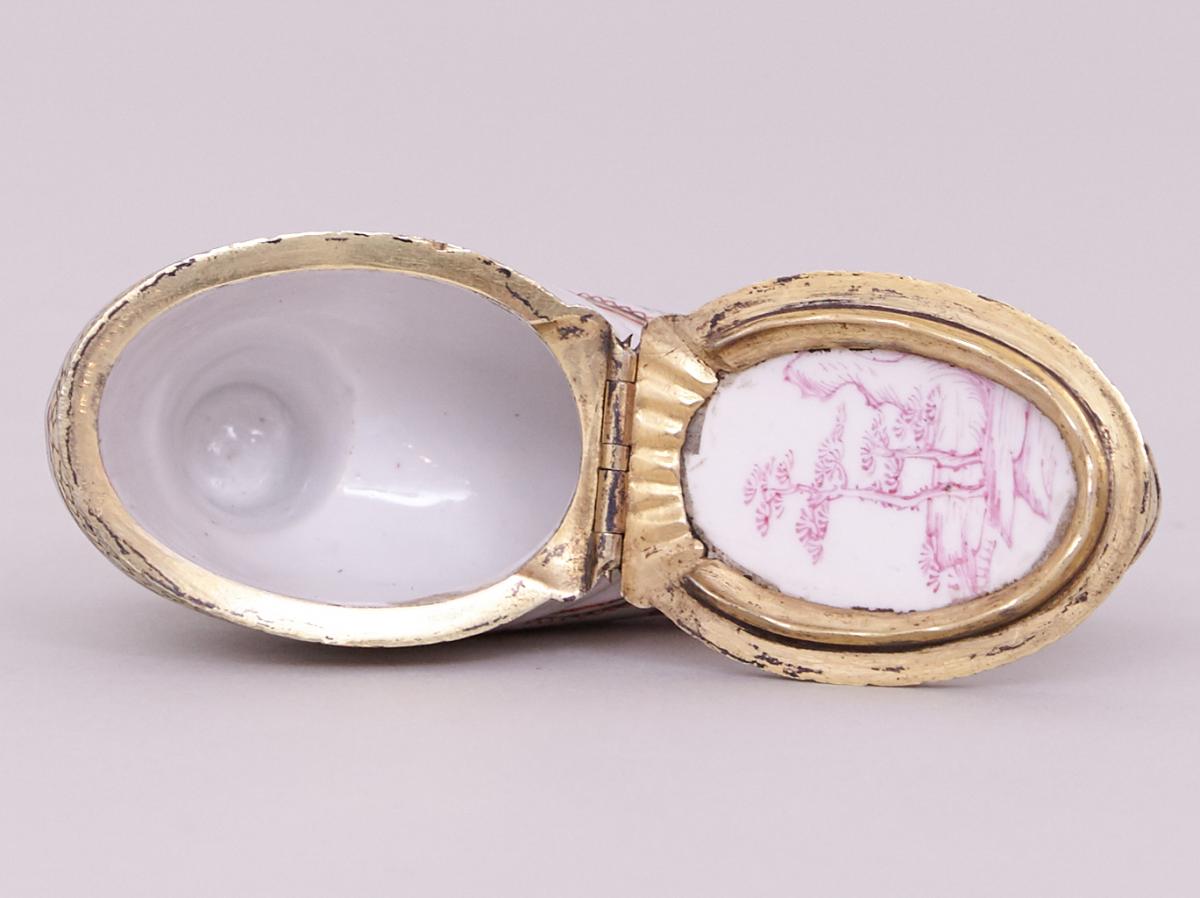 Based on a European model of a shoe, with a flat oval cover and finely worked engraved and incised gilt silver mounts, the body of the shoe decorated with scattered floral famille rose sprays below the remains of an en grisaille border, with little butterflies on the pointy toe, and thin decorative bands around the rims of the high heel, the sole, and the top of the shoe, the fitted oval cover decorated on top with floral sprays, and on the interior with a landscape of pine trees painted in a soft magenta, the base glazed.
Period: Qianlong (1736-1795)
Footnote: The pointed shape of the shoe is reminiscent of 18th century so-called 'Pompadour' shoes. Shoes of a similar pattern were being made in England at around the same time, for example see T.60&A-1972 at the V&A. Pointed toes had become the fashion in footwear in Europe by 1710, as opposed to the characteristic square toe of the 1670s.
Dimensions
Length: 9.5 cm; 3 ¾ in