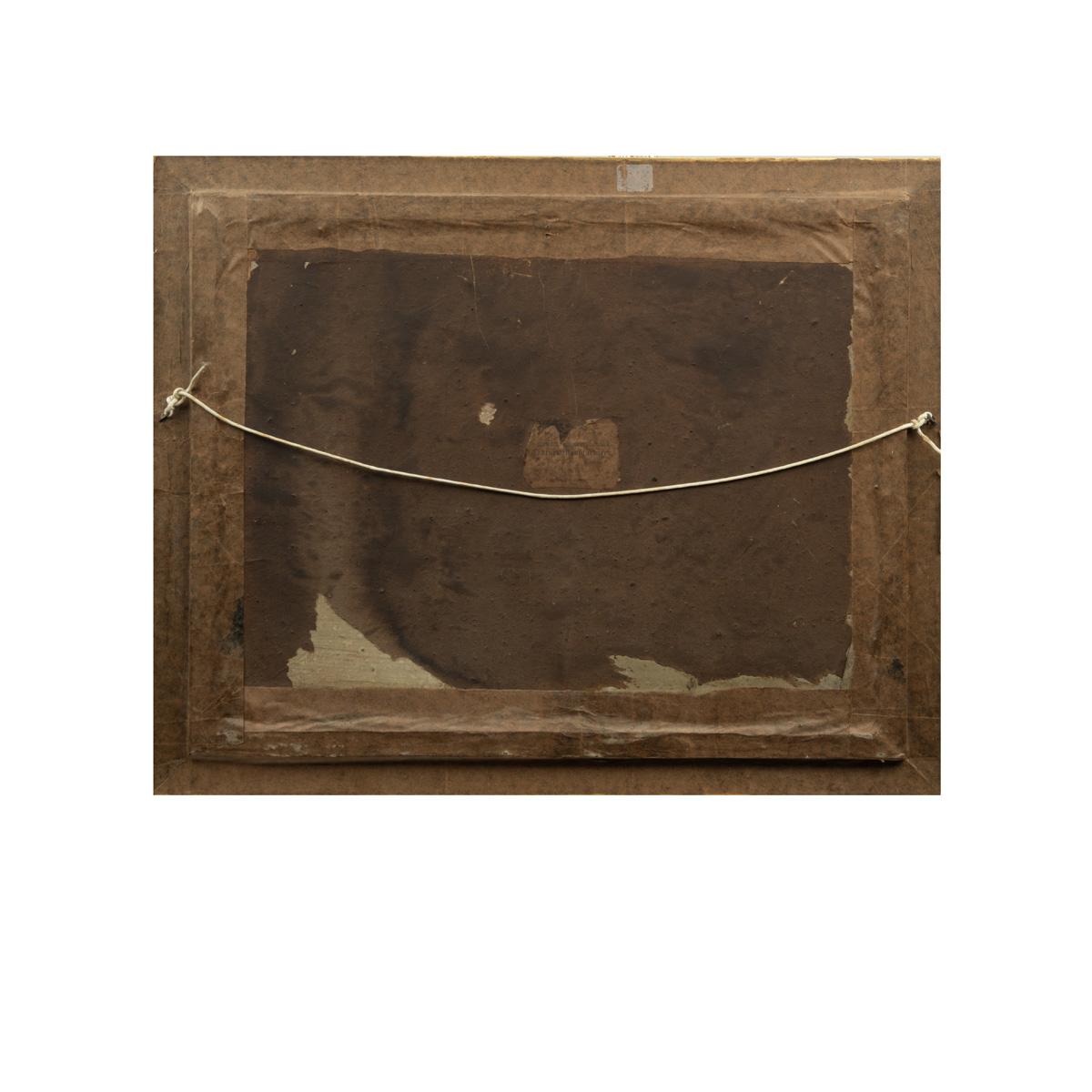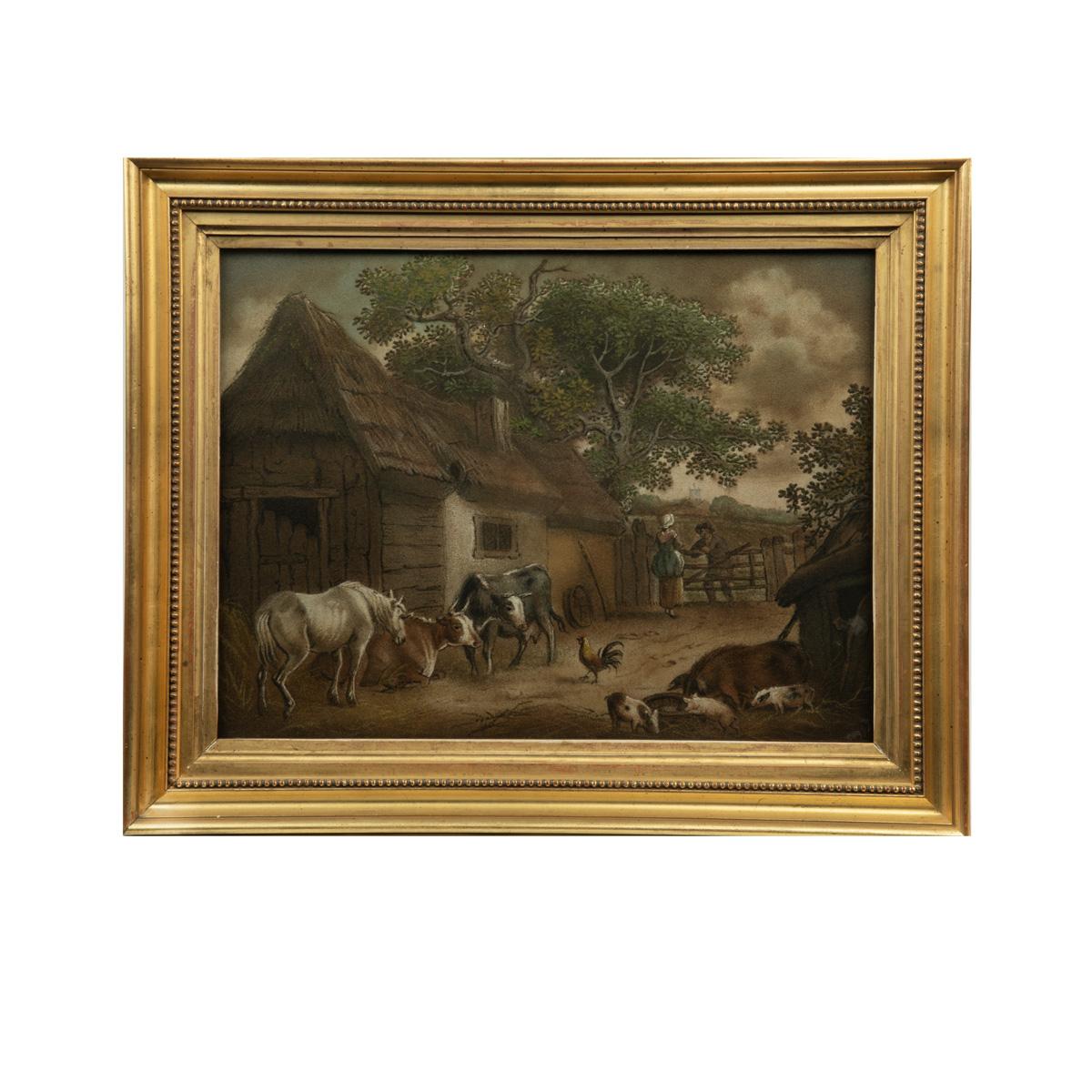 Price on application
The BADA Standard
Since 1918, BADA has been the leading association for the antiques and fine art trade
Members are elected for their knowledge, integrity and quality of stock
Our clients are protected by BADA's code of conduct
Our dealers' membership is reviewed and renewed annually
Bada.org is a non-profit site: clients deal directly with members and they pay no hidden fees
Click here for more information on the BADA Standard
A Pair of Sand Pictures by Benjamin Zobel, framed by Benjamin Taylor, each showing a farming scene, one with four sheep under a large oak tree by a field gate behind which a bay cart horse is standing, the other with a grey horse, cattle, poultry and pigs in a farmyard while a couple stand chatting over a gate in background, a paper label on the reverse stating 'Benj.n Taylor, Upholder, Appraiser, Cabinet Manufacturer …. Great Dover Street, Borough, London, Carpet & Bedding Warehouse. English, circa 1835.
Taylor's firm operated between 1805 and 1871 but Benjamin himself died in 1843, aged 68. He had taken one of his sons in to partnership and the firm changed its name to Benjamin Taylor and Son, continuing under this name until the firm closed. The format of the label on these frames and the address mean that they must have been applied between c.1820-1843.
Benjamin Zobel (1762 – 1830) was employed by the Prince Regent's chef Louis Weltje, and became a `Table Decker' at Windsor Castle. The custom of `Table Decking' had been introduced into England by George III, where the table cloth at dinner was elaborately decorated with designs of coloured sands, marble dust, powdered glass or bread crumbs. Zobel became a skilled confectioner and was entrusted with the pictures made in coloured sugars that decorated the huge tarts served at banquets. The method he employed for making sugar patterns was identical to that which he used to make his sand pictures; that is the sugar, or sand, was shaken through a cut and pleated playing cards.
Dimensions
Height 16 ¼ inches Width 22 inches Framed Height 23 inches Width 27.5 inches framed
The BADA Standard
Since 1918, BADA has been the leading association for the antiques and fine art trade
Members are elected for their knowledge, integrity and quality of stock
Our clients are protected by BADA's code of conduct
Our dealers' membership is reviewed and renewed annually
Bada.org is a non-profit site: clients deal directly with members and they pay no hidden fees
Click here for more information on the BADA Standard