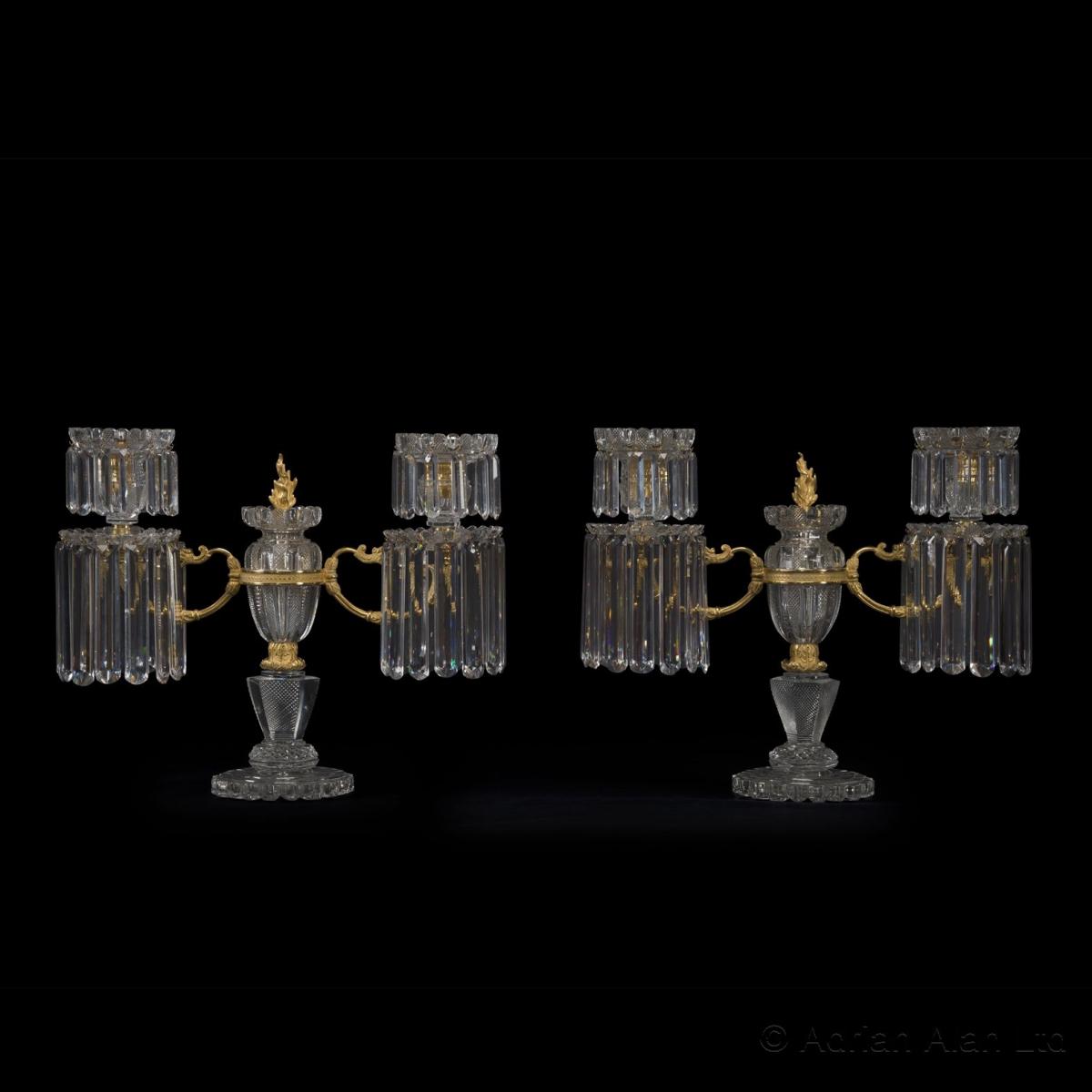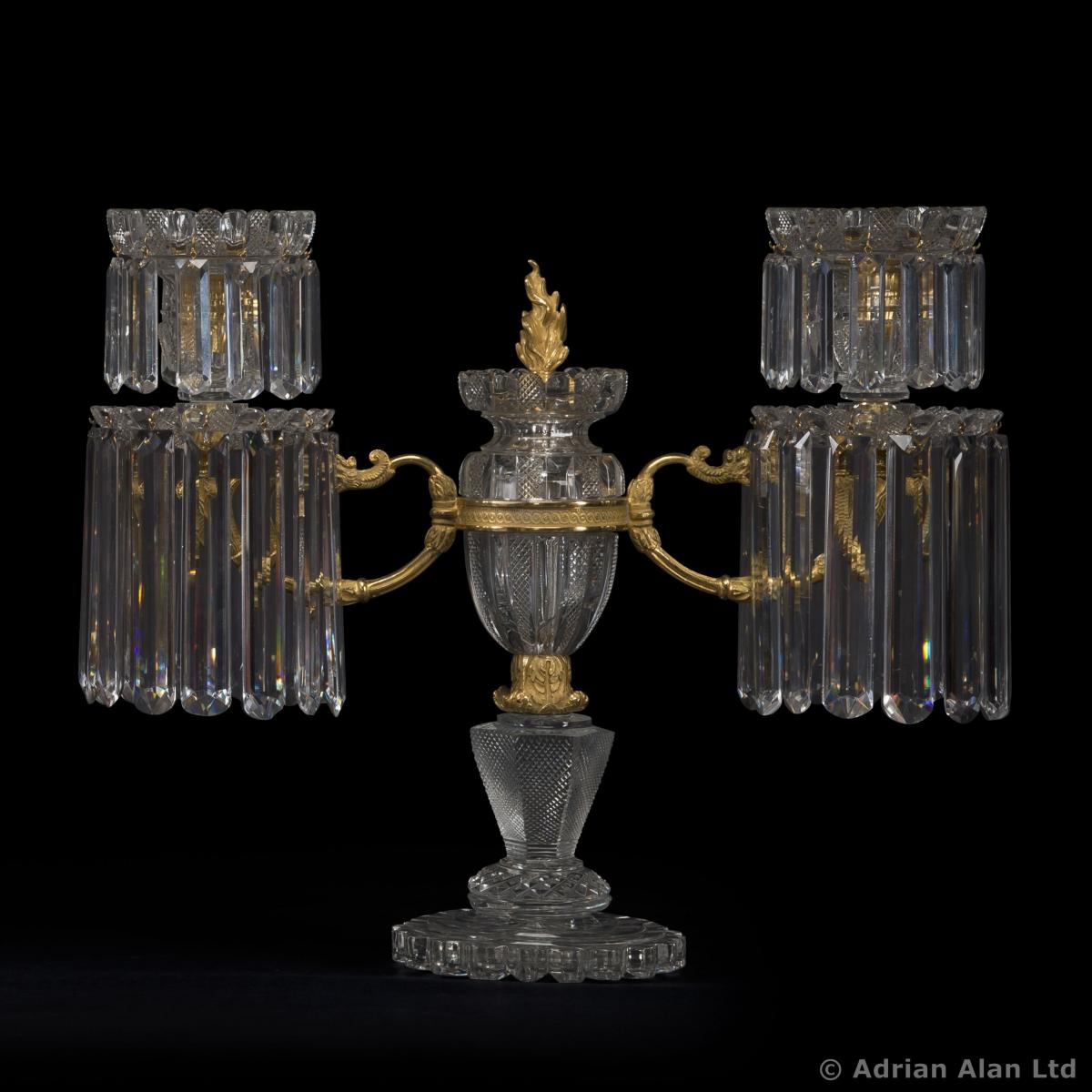 About the dealer
About the object
A Rare Pair of Regency Twin-Light Gilt-Bronze Mounted, Pillar and File Cut, Glass Candelabra By John Blades.
English, Circa 1810.
The firm of John Blades was frst recorded in the London guide for 1783 at 5 Ludgate Hill, remaining at this address until 1829. The firm built an extensive overseas business in the Middle East and India, opening a branch in Calcutta in partnership with a Mr Matthews. He was closely associated with the architect J. B. Papworth, who is recorded as being involved in a number of innovative designs for Blades' firm, in particular the invention of the rule-cut drop known as a 'lob'. Papworth also designed new showrooms for John Blades, which were illustrated in Ackermans Repository.
Literature:
Mortimer, Martin: The English Glass Chandelier, 2000, pp. 134-137, pl.82.
Jonathan Bourne & Vanessa Brett: Lighting in the Domestic Interior, 1991, p.170, fig. 570-571.
Dimensions
Height : 31 cm 12 inches Width : 37 cm 15 inches Depth : 12 cm 5 inches