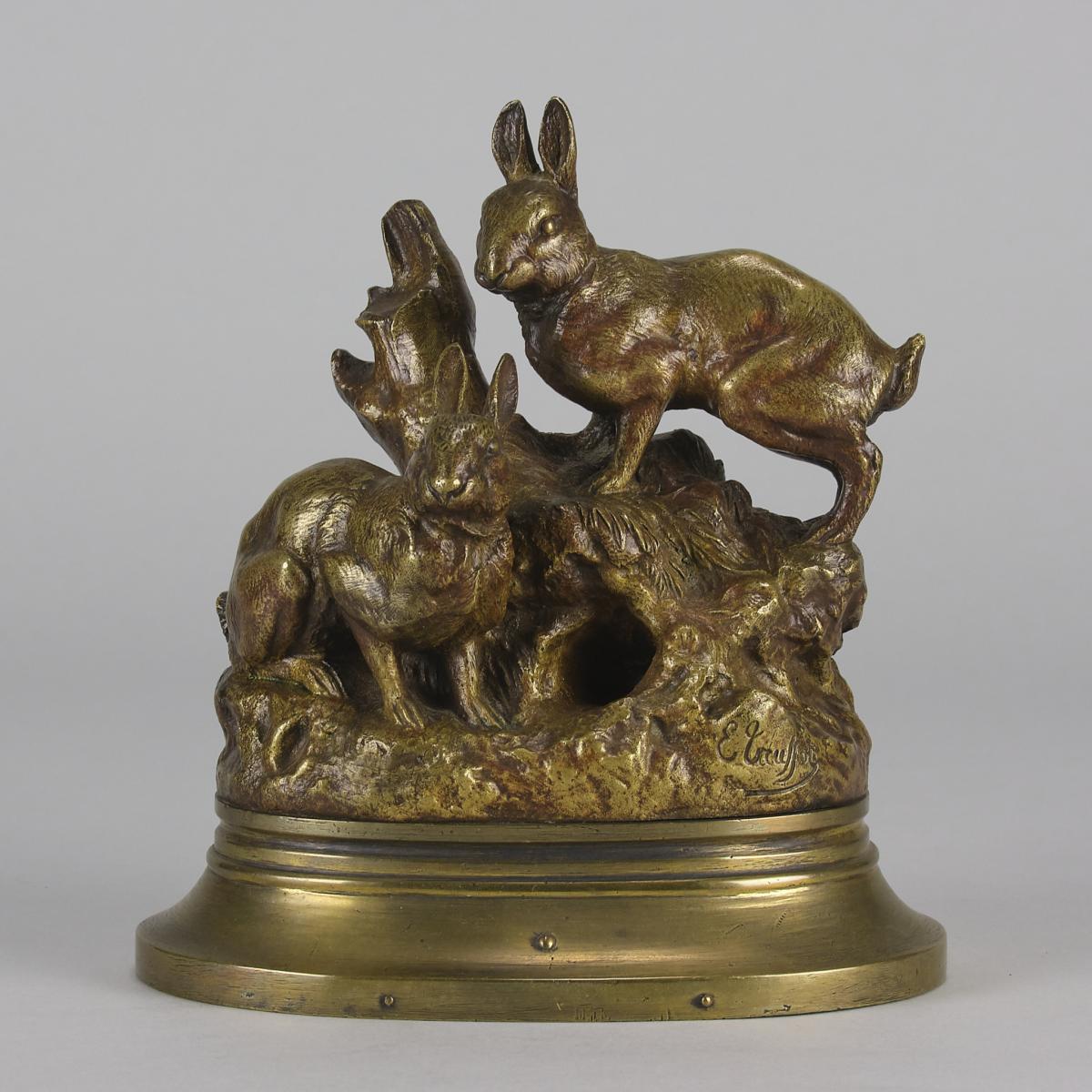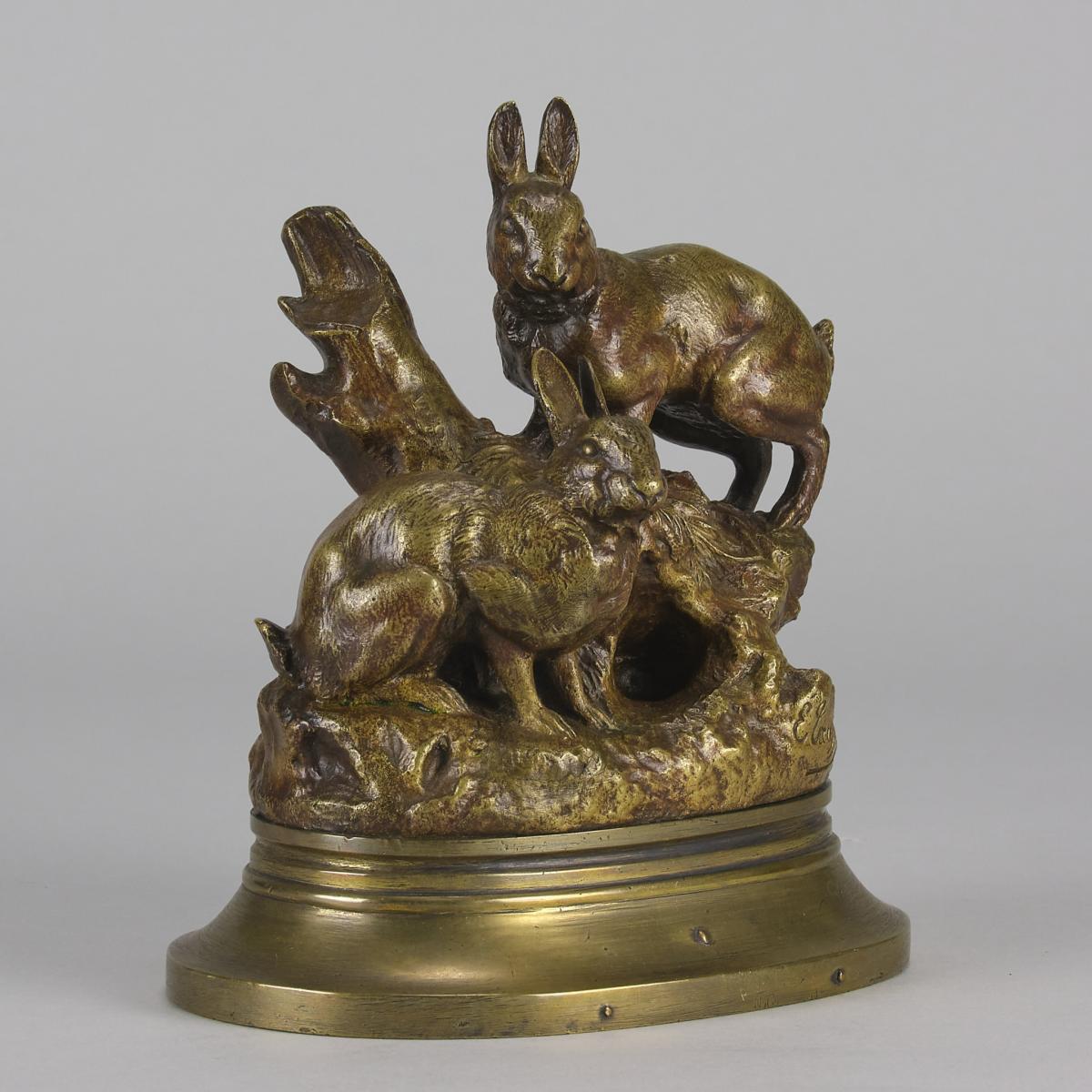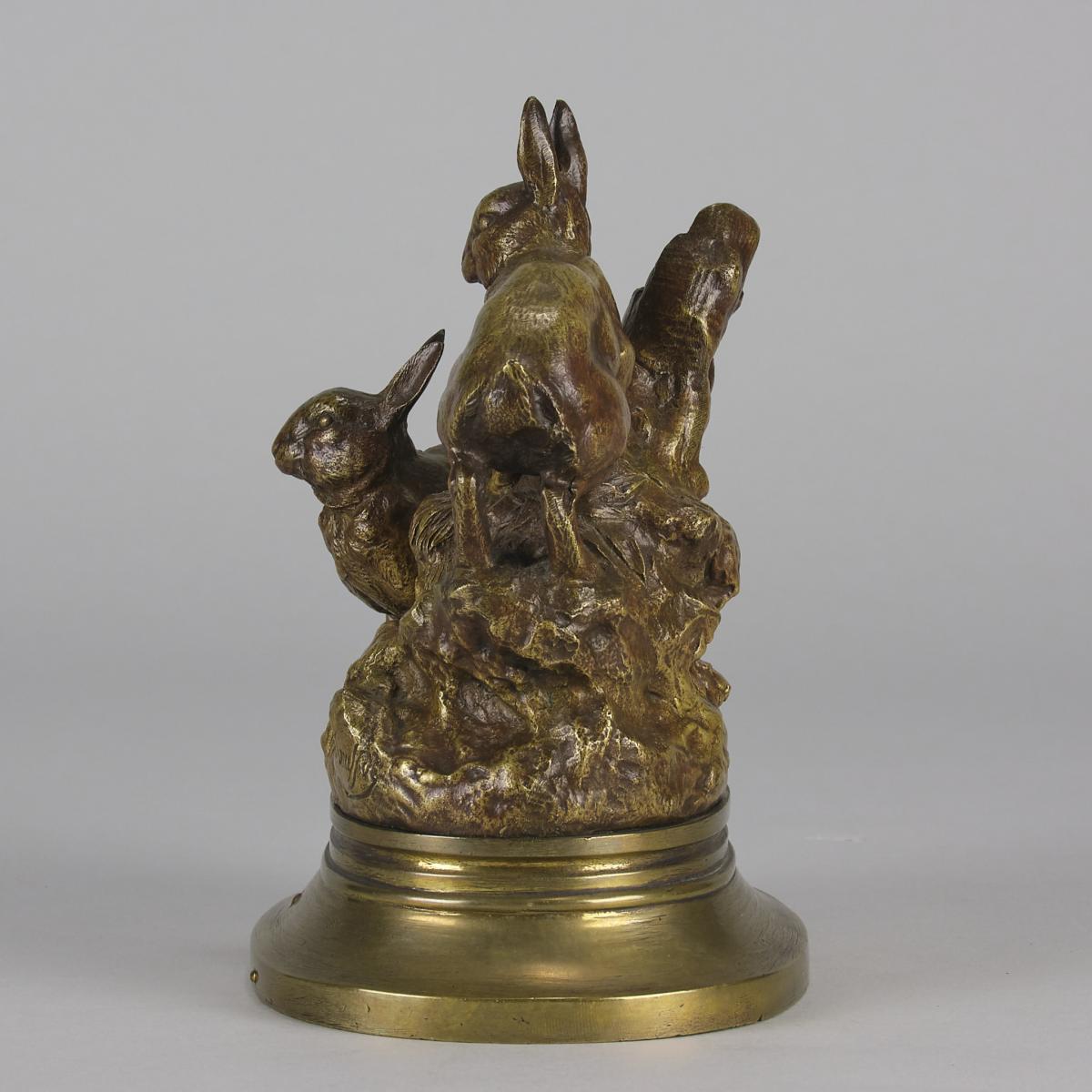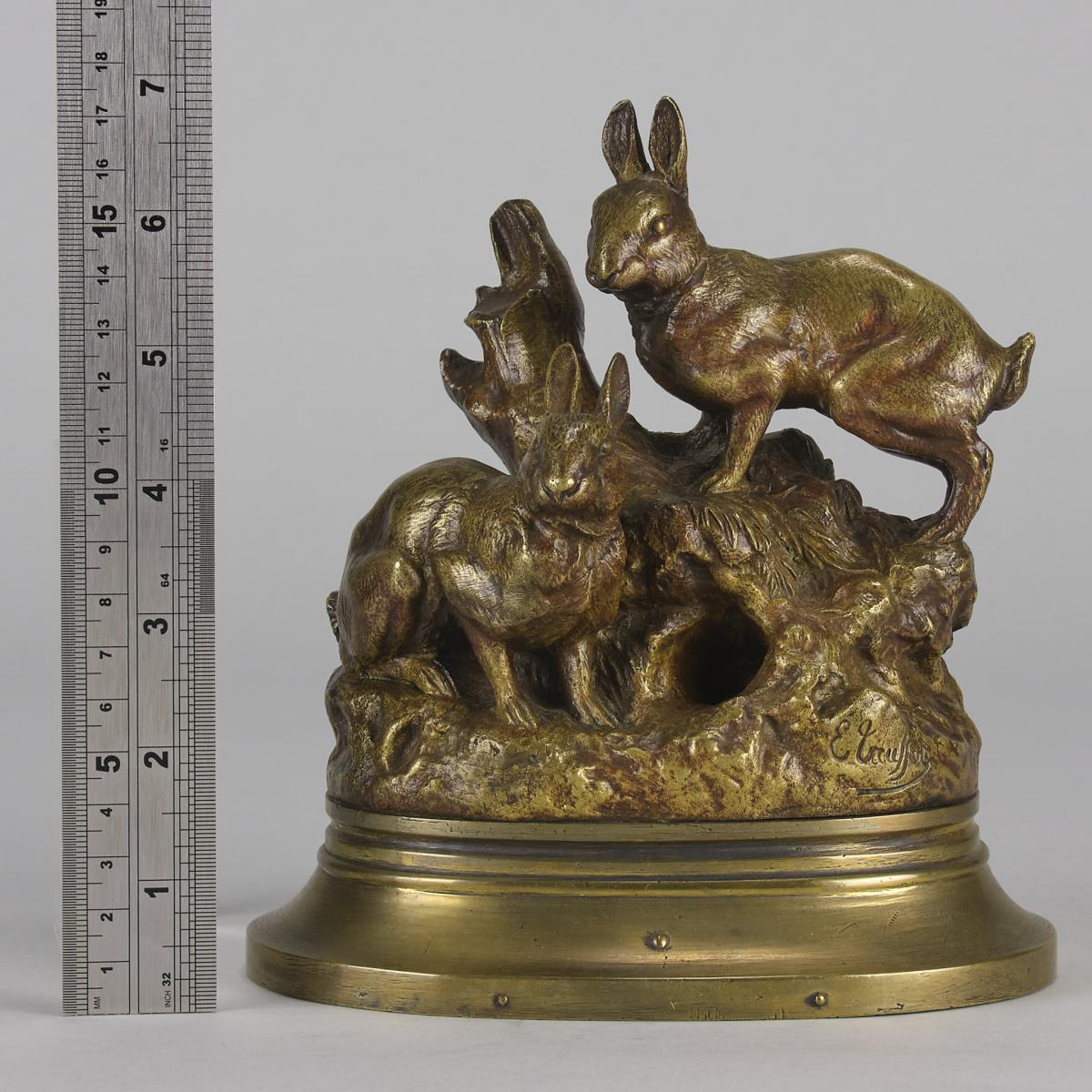 Price
£1150.00
The BADA Standard
Since 1918, BADA has been the leading association for the antiques and fine art trade
Members are elected for their knowledge, integrity and quality of stock
Our clients are protected by BADA's code of conduct
Our dealers' membership is reviewed and renewed annually
Bada.org is a non-profit site: clients deal directly with members and they pay no hidden fees
Click here for more information on the BADA Standard
Charming mid 19th Century French gilt bronze study of two rabbits standing in alert positions outside their burrow. The bronze exhibiting excellent hand chased surface detail and fine colour, signed E.Truffot.
ADDITIONAL INFORMATION
Height: 17 cm.
Width: 16 cm.
Depth: 11 cm.
Condition: Excellent Original Condition.
Circa: 1860.
Materials: Bronze.
SKU: 8991.
ABOUT
Émile Louis Truffot (1843-1896) a celebrated French sculptor who from a young age displayed a profound passion for art and an innate talent for sculpture. Truffot's journey in the world of art began with formal training at prestigious art institutions, where he honed his skills and developed a unique style that would later set him apart.
Throughout his career, Truffot's mastery of the bronze medium allowed him to capture the essence of his subjects with remarkable precision and emotional depth. His sculptures often depicted human figures, animals, and nature, each piece exuding a sense of grace and vitality that touched the hearts of many.
Truffot's works became widely recognized and sought after by art collectors, galleries, and institutions across Europe and beyond. His sculptures graced public spaces, museums, and private collections, cementing his status as a celebrated artist.
In addition to his artistic achievements, Truffot was known for his humility and dedication to his craft. He remained committed to perfecting his artistry throughout his life, inspiring countless aspiring sculptors and leaving an indelible mark on the art world.
Today, Émile Louis Truffot's legacy lives on through his timeless bronze masterpieces, which continue to inspire and captivate art enthusiasts worldwide. His contributions to the medium of bronze sculpture have secured his place among the great artists of his era.
The BADA Standard
Since 1918, BADA has been the leading association for the antiques and fine art trade
Members are elected for their knowledge, integrity and quality of stock
Our clients are protected by BADA's code of conduct
Our dealers' membership is reviewed and renewed annually
Bada.org is a non-profit site: clients deal directly with members and they pay no hidden fees
Click here for more information on the BADA Standard