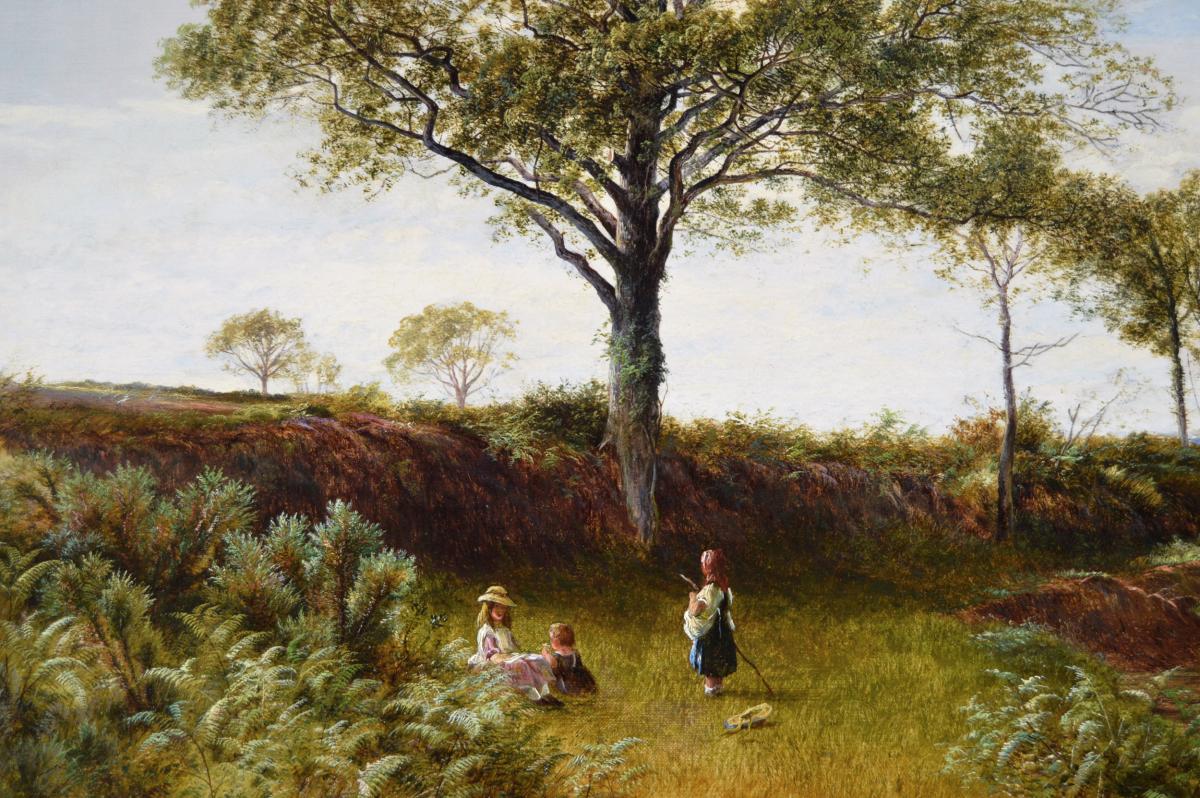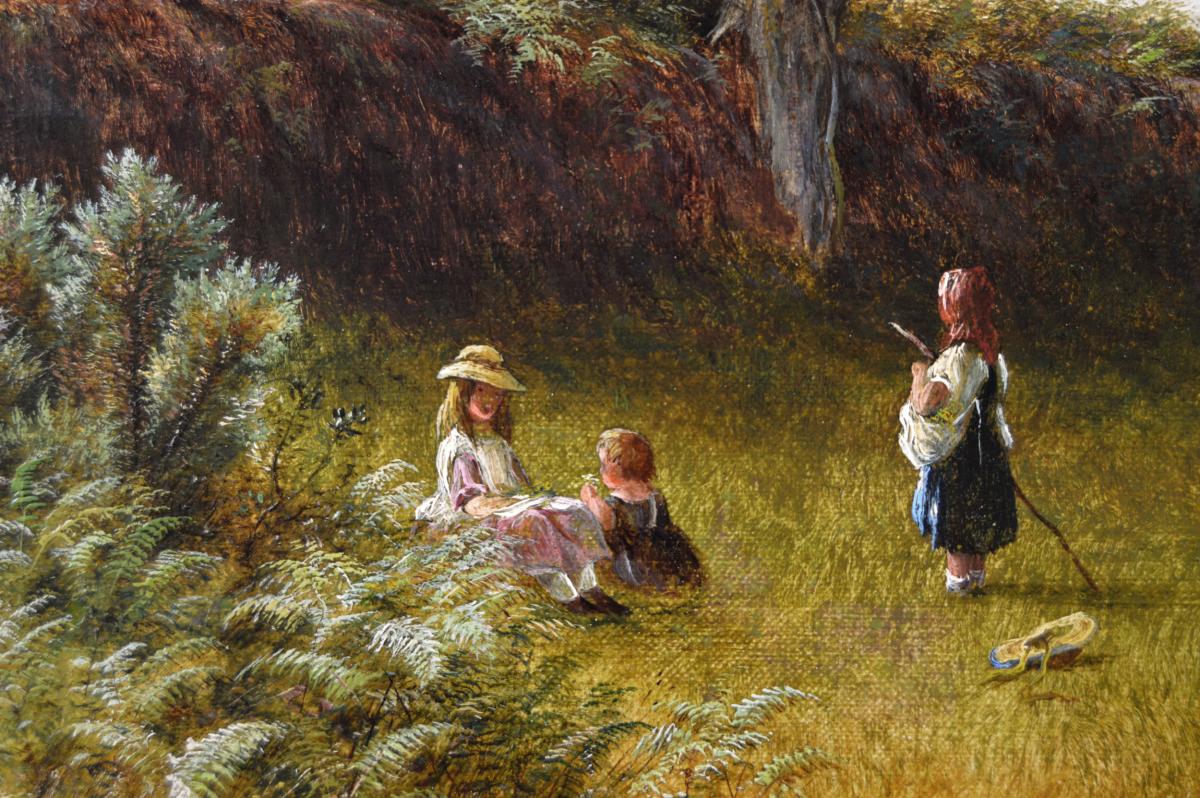 Price
£3200.00
The BADA Standard
Since 1918, BADA has been the leading association for the antiques and fine art trade
Members are elected for their knowledge, integrity and quality of stock
Our clients are protected by BADA's code of conduct
Our dealers' membership is reviewed and renewed annually
Bada.org is a non-profit site: clients deal directly with members and they pay no hidden fees
Click here for more information on the BADA Standard
David Payne
British, (1843-1894)
A Derbyshire Idyll
Oil on canvas, signed

David Payne was born in 1843 in Annan, Dumfries the son of William Payne, a mason and Margaret Rodgerson. He showed an early talent for painting and was educated at Annan Academy alongside William Ewart Lockhart (1846-1900). After leaving school he was apprenticed to a house painter, continuing to draw in his spare time.
He moved to Sheffield where he met and married his wife Averilda Kitchen Addy in 1867 and they lived at 10 Garden Street, Sheffield. At some point after 1871, they moved to Derby and lived at Trent Cottage, in Barrow-on-Trent. Payne became a student of the artist George Turner (1843-1910) who also lived in Barrow-on-Trent alongside Louis Bosworth Hurt and by 1881 had become a professional artist. He began exhibiting at the Royal Society of Birmingham Artists and the Nottingham Museum and Art Gallery from 1882. He also became a member of the Royal Scottish Academy.
Payne specialised in rural landscapes usually with the inclusion of figures and animals. His paintings capture perfectly the tranquil mellow beauty of the English countryside. In addition to landscapes, he also produced a number of 'Trompe L'oeil' pictures and a carving of two anglers which won the 1882 Derby Art Gallery medal for industrial art. He enjoyed considerable success which allowed him to provide for his wife and 14 children. Payne spent his final years living at 291 Abbeydale Road, Sheffield where he died on 22 April 1894.
Examples of his paintings are held by the Annan Museum, Derby Museum, Mansfield District Council, Southampton City Art Gallery and Stockport Heritage Services.

Presentation: The painting is housed in a new, English made gilt frame which is in excellent condition.
Condition: As with all of our original antique oil paintings, this work is offered in ready to hang gallery condition, having been professionally cleaned, restored and revarnished.
© Benton Fine Art
Dimensions
Image Size: 19.5 inches x 32 inches (49.5 cm x 81 cm) - / Framed Size: 25.5 inches x 38 inches (65 cm x 96.5 cm)
The BADA Standard
Since 1918, BADA has been the leading association for the antiques and fine art trade
Members are elected for their knowledge, integrity and quality of stock
Our clients are protected by BADA's code of conduct
Our dealers' membership is reviewed and renewed annually
Bada.org is a non-profit site: clients deal directly with members and they pay no hidden fees
Click here for more information on the BADA Standard