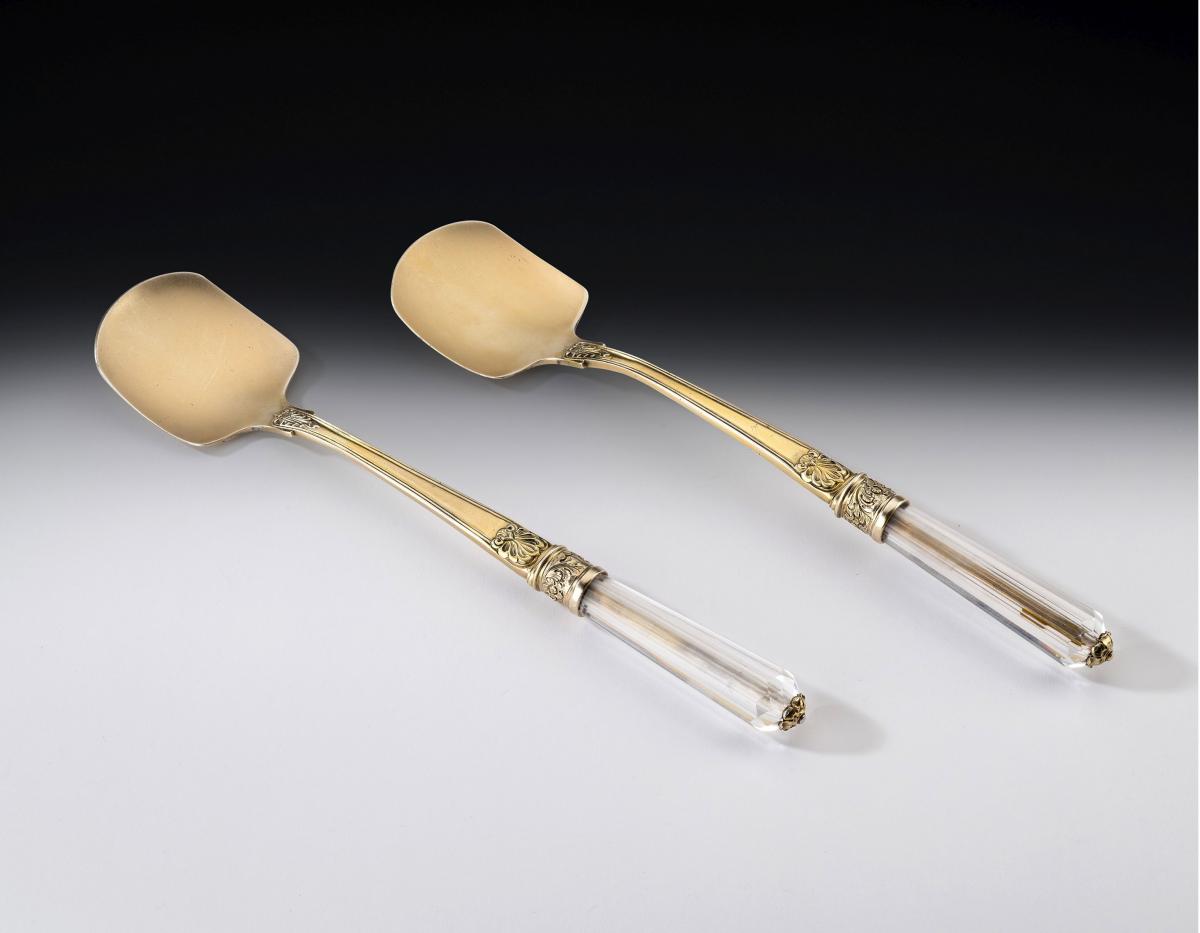 About the dealer
About the object
These exceptionally rare pieces have silver gilt spade shaped bowls. The stems are decorated with reeded borders and unusual anthemion motifs, in sizes, as are the reverse of the bowls.
The handles are unusually made from facetted rock crystal and have a ferrule chased with flower heads and foliate scrolls. The spades are in excellent condition and are very well marked.
It would have been the wealthiest individuals who would have had rock crystal handles. The spades must have been used for serving something quite soft, as ice cream would have been two hard, with regard to the more fragile nature of the rock crystal handles.
Dimensions
Length: 11.9 inches, 29.75cm