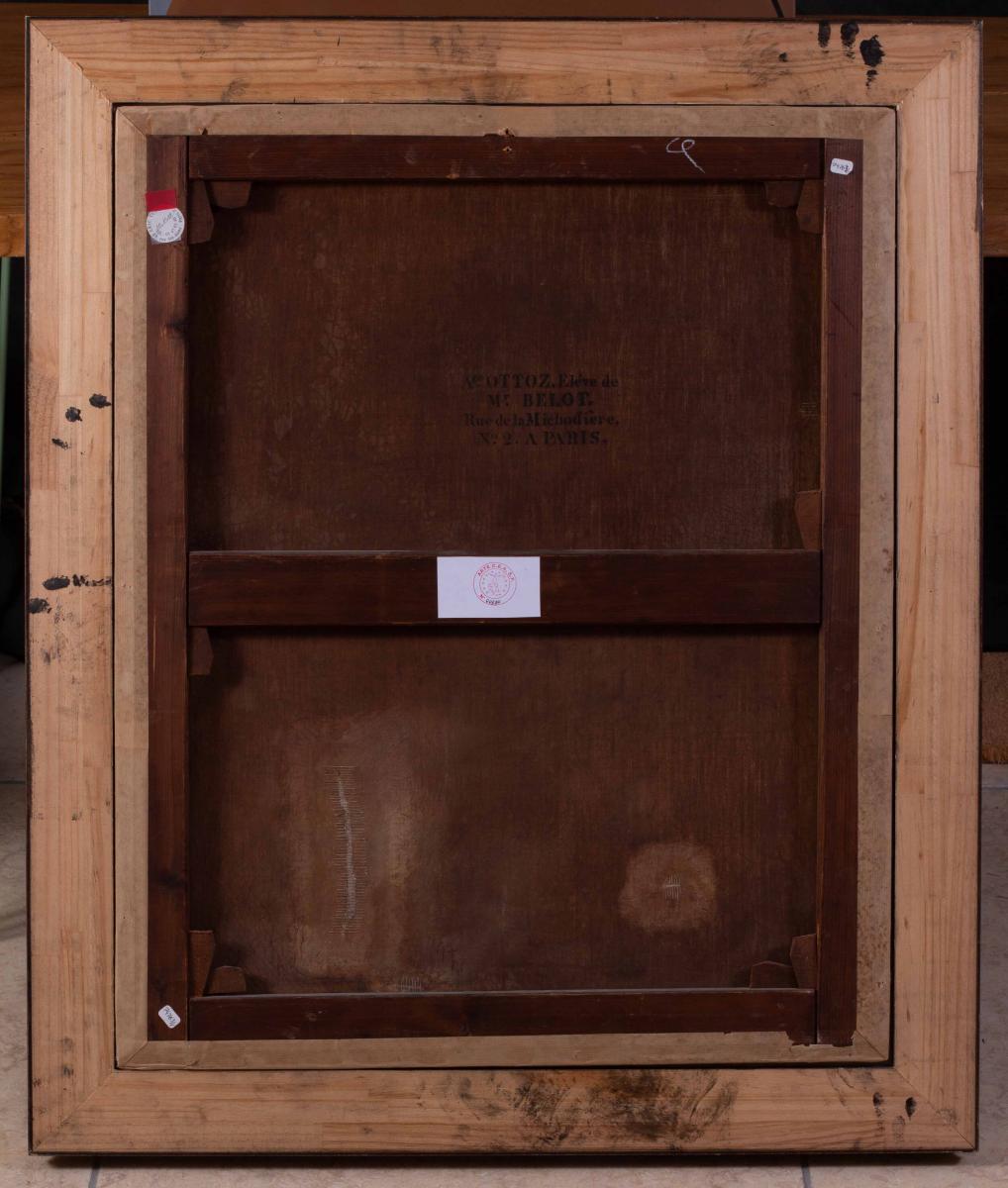 Price
£8500.00
The BADA Standard
Since 1918, BADA has been the leading association for the antiques and fine art trade
Members are elected for their knowledge, integrity and quality of stock
Our clients are protected by BADA's code of conduct
Our dealers' membership is reviewed and renewed annually
Bada.org is a non-profit site: clients deal directly with members and they pay no hidden fees
Click here for more information on the BADA Standard
Henry Scheffer (Dutch, 1798 – 1862)
A Portrait of Franz Liszt
Oil on canvas
Signed 'Henri Scheffer' (lower left)
32 x 25.3/4 in. (81.5 x 66 cm.)
Franz Liszt (1811–1886) was one of the most important composers of the Romantic period. His compositions inspired a whole generation of keyboard virtuosi.
Liszt's output for solo piano was prodigious, centered on a core of more than 100 original titles, many of which subdivide into sets of half-a-dozen pieces or more.
Liszt's early progress was so astounding that by the age of nine he had already mastered Ferdinand Ries's excruciatingly difficult E flat major Piano Concerto.
Liszt developed a morbid obsession with death in the 1830s. Some particularly horrific scenes during the Paris cholera epidemic of 1832 so moved him that he once spent all night thrashing out the Dies Irae (Day of Wrath) chant on the piano.
Between 1839 and 1847 Liszt gave well over a thousand concerts throughout most of western Europe, Turkey, Poland and Russia, stunning audiences wherever he went with his blend of pianistic devilry and showbiz razzmatazz. He started every performance by ceremoniously removing a pair of white gloves and he invariably employed a second piano on stage so that onlookers could admire his prowess from every conceivable angle. In 1848,
Liszt accepted a full-time professional post in Weimar where he increasingly turned his attention towards composing. In 1861 he moved to Rome. Such was his devotion to the church that Pope Pius IX conferred on him the title of 'Abbé' four years later. The rest of his life was dominated by a series of inspired sacred compositions, while his piano music became more calmly reflective and meditative in tone.
Active to the end, even in 1886 (the year of his death) Liszt was on a tour which embraced his first visit to London in more than 40 years. July 1886 he died from dropsy complicated by pneumonia.
Dimensions
32 x 25.3/4 in. (81.5 x 66 cm.)
The BADA Standard
Since 1918, BADA has been the leading association for the antiques and fine art trade
Members are elected for their knowledge, integrity and quality of stock
Our clients are protected by BADA's code of conduct
Our dealers' membership is reviewed and renewed annually
Bada.org is a non-profit site: clients deal directly with members and they pay no hidden fees
Click here for more information on the BADA Standard