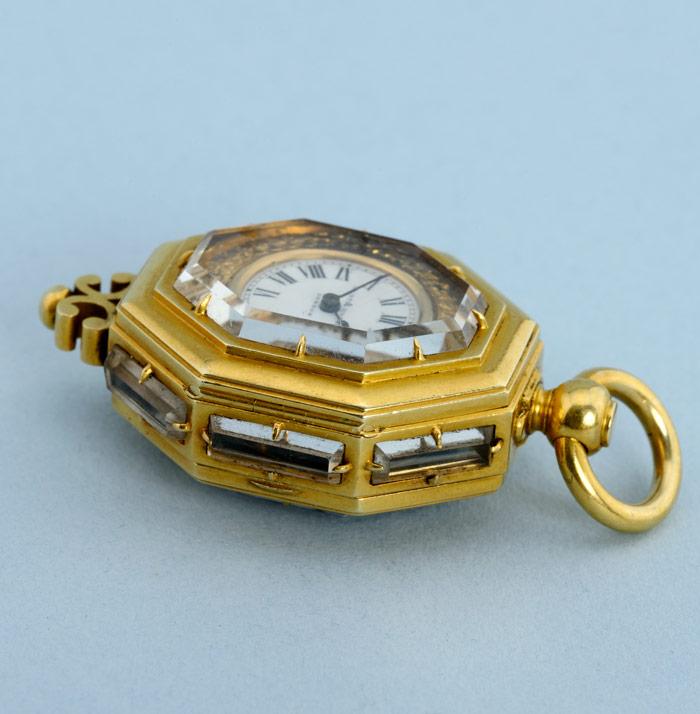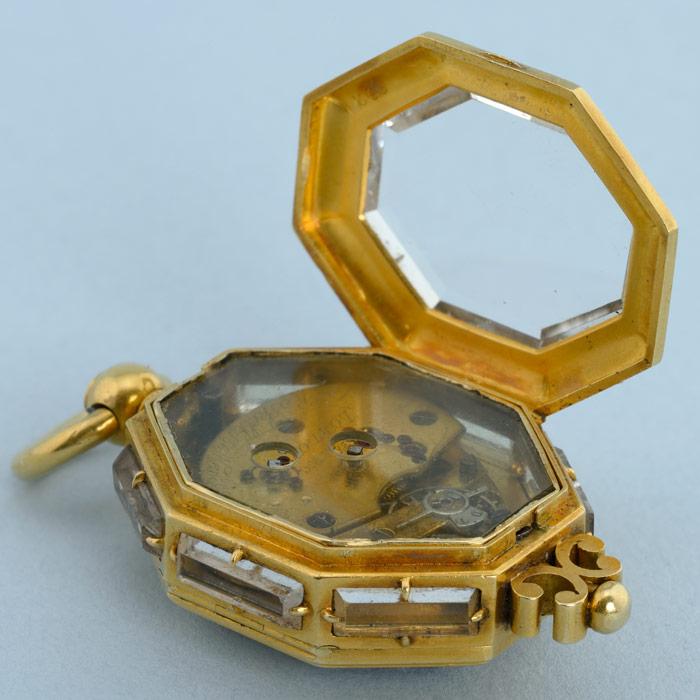 An unusual late 19th Century gold and rock crystal English pendant watch in the form of a 17th Century watch. Balloon shaped gilt three quarter plate keywind movement with going barrel. Engraved cock with polished steel regulator, compensation balance with blue steel spiral hairspring.
Club foot lever escapement. Screwed in jewelling. Circular signed white enamel dial with Roman numerals within an engraved gold mask, blue steel hands. Small octagonal gold case in a form similar to 17th Century watches.
Hinged gold bezels with thick rock crystal and small rock crystal panels to the sides.. Gold pendant and ring bow.
Circa 1880

Signed Hunt & Roskell London

An unusual and interesting pendant watch which, although it is small, is substantially made with a good quality movement of unusual shape.
Dimensions
25 x 40 x 16 mm