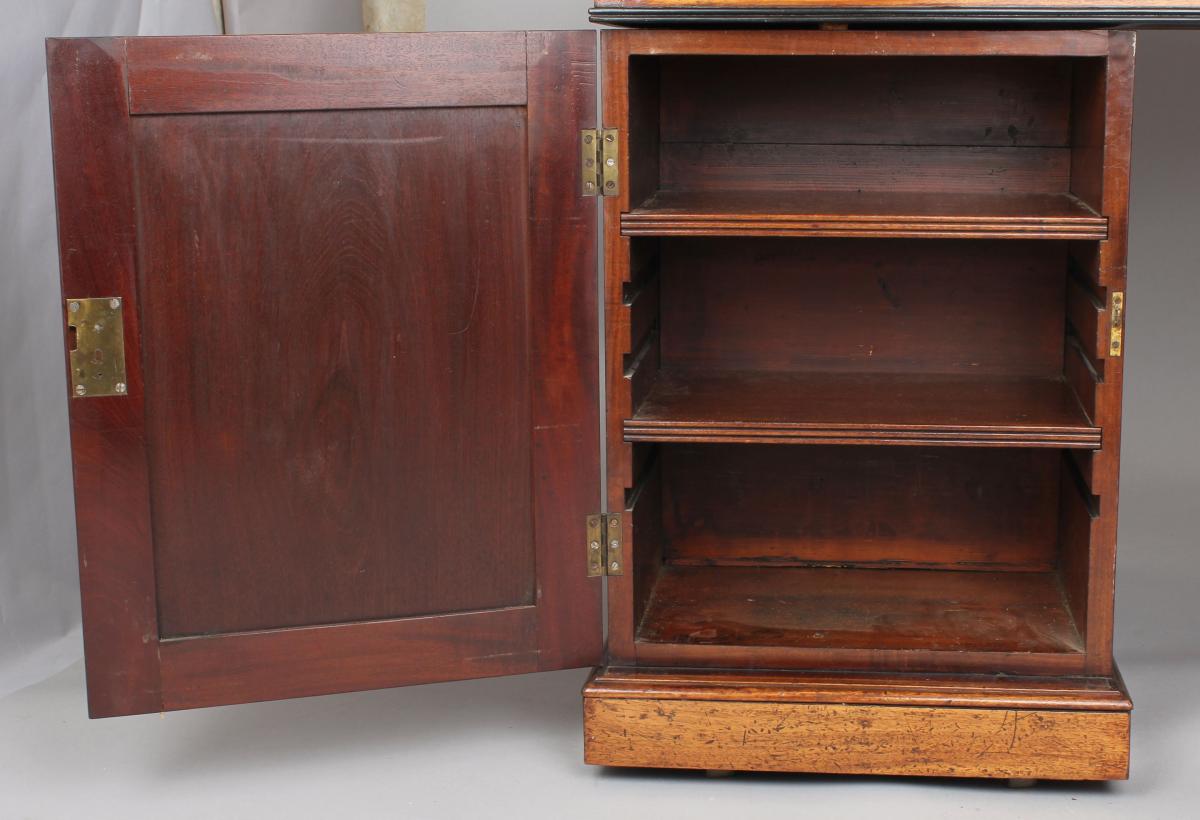 George IV period mahogany partners' desk; the top with rounded corners and lined with mellow brown hide.
One side fitted with nine drawers and the reverse with one long drawers, faced as three, above a pair of cupboards with adjustable shelves; all the drawers with ebonised mouldings, mahogany linings and later brass knob-handles.
The sides and kneehole decorated with applied mouldings with angled corners and turned paterae.
Condition In good condition
Medium Mahogany
30.75 inch high 31 inch wide 55.5 inch deep
Dimensions
30.75 inch high 31 inch wide 55.5 inch deep
Open Tuesday-Friday 9.15-5; Saturday 10.30-4; other times by appointment