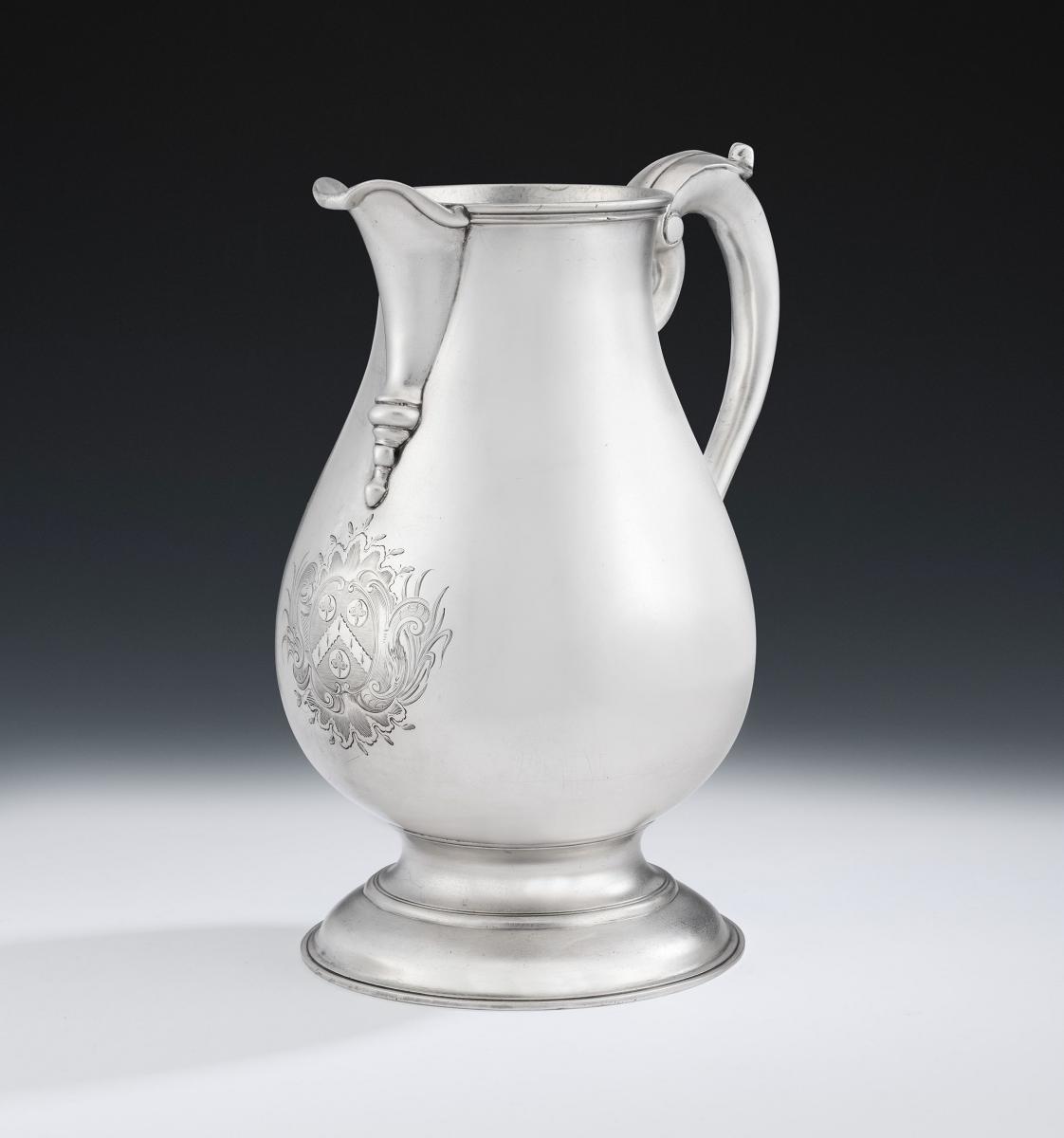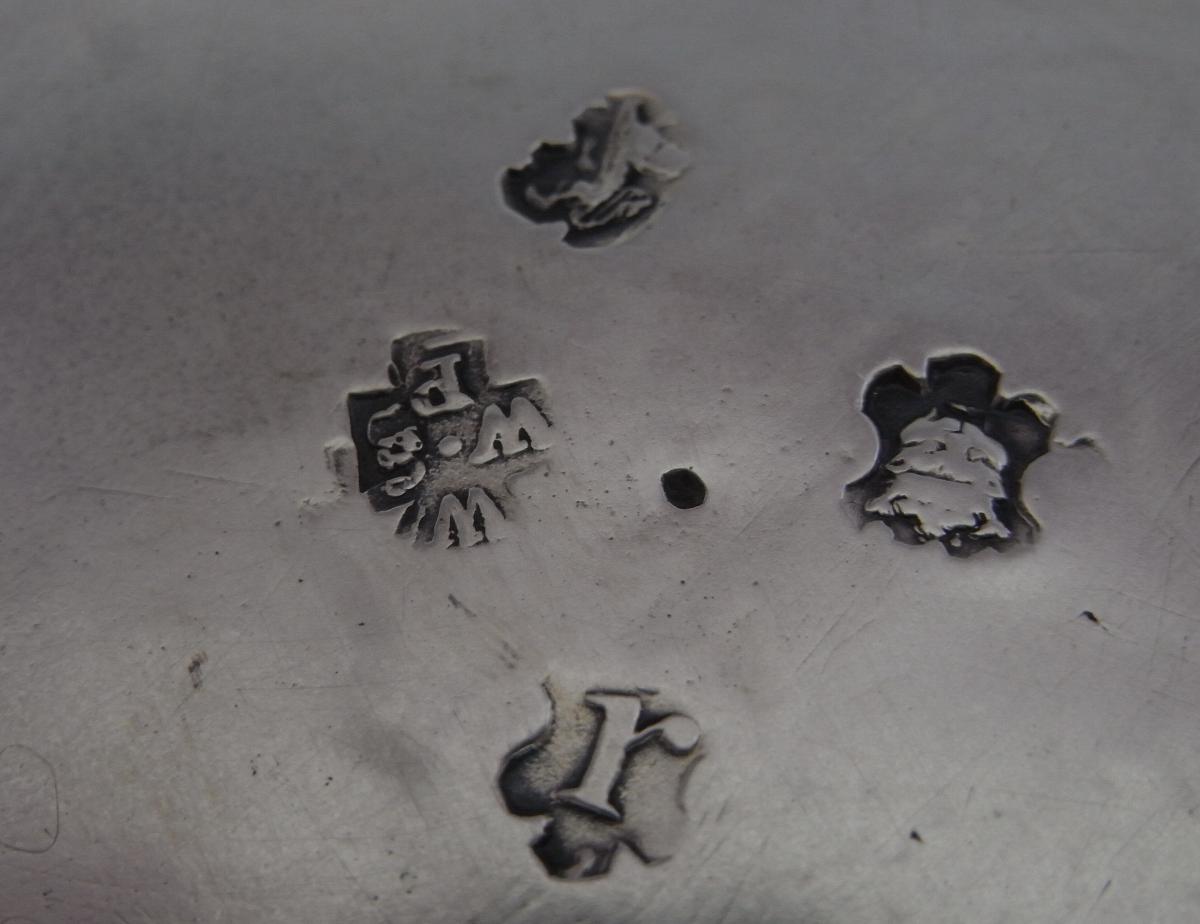 About the dealer
About the object
The Jug stands on a very unusual slightly domed applied foot which is decorated with reeding. The baluster shaped main body rises to a slender neck and the everted rim is decorated with an applied reeded band.
This example has a cast and applied 'Sparrow beak' pouring spout, with pendant drop below and a beautiful plain scroll handle. The Jug is in excellent condition, has a fine colour and is of a very good gauge of silver.
The Jug is very well marked in the foot and displays original interior hammer marks from when it was originally raised. Shaw & Priest were exceptional makers who made very fine Beer Jugs and had workshops in Wood Street when this piece was made.
Although these pieces were originally used for Beer, they could be used today for Water or Wine.
The front of the main body is finely engraved with a contemporary Armorial surrounded by a shell, reed and foliate spray cartouche. The Arms are those of Walker of County York, granted in 1554.
They appear to have been exclusively used by the wealthy merchant family of Walker of Leeds. William Walker purchased the Killingbeack Hill estates near Leeds in the 18th century. His younger son George Walker, the artist, is remembered for his famous book of 1814 on the costumes of Yorkshire.
The estate was sold in 1856 to the Meynell-Ingram family of Temple Newsam, the adjoining estate.
Dimensions
Height: 10.2 inches, 25.5cm., Length, handle to spout: 7.5 inches, 18.75cm.