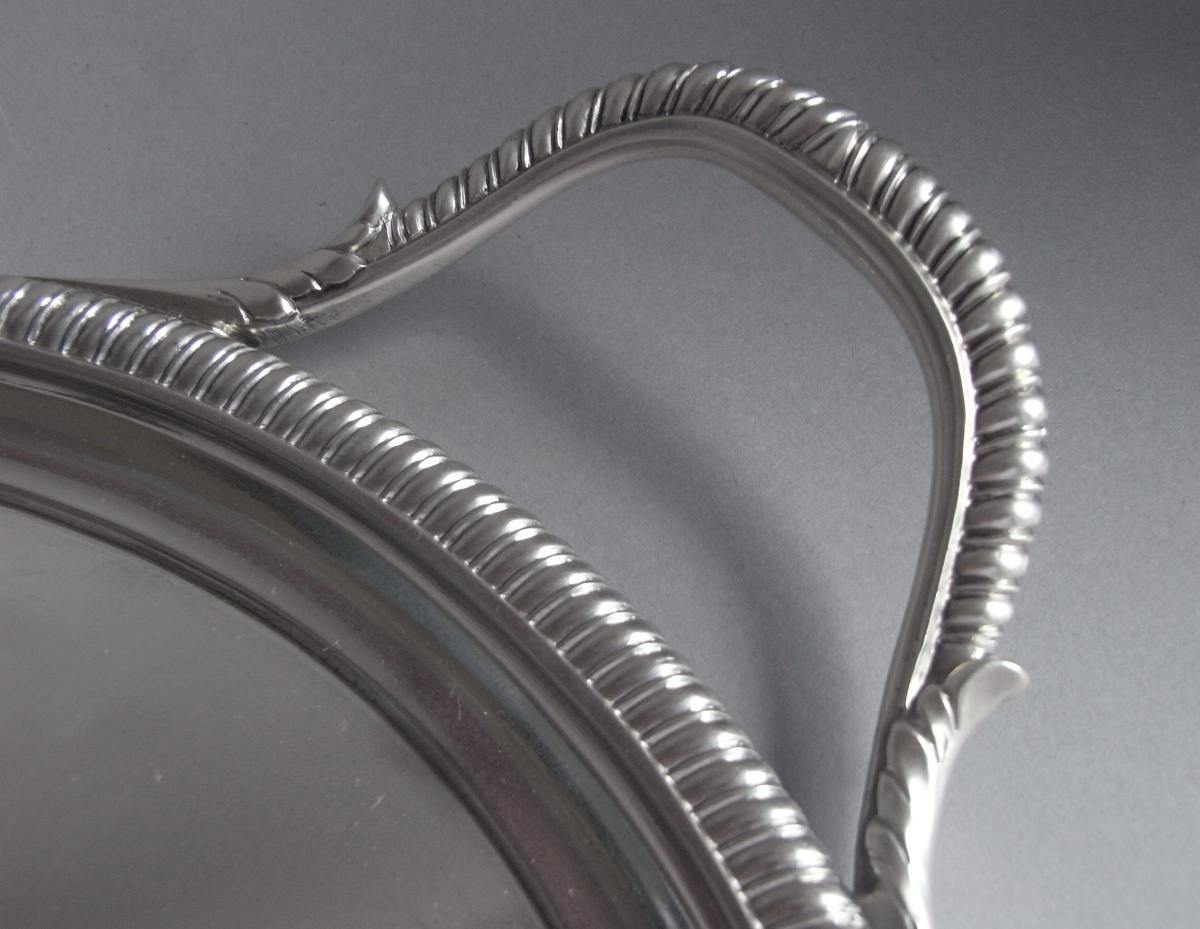 The Tray is oval in form with a raised rim decorated with gadrooning. The two side handles are also decorated with gadrooning and are attached to the main body with acanthus leaf mouldings.
The centre of this example is engraved with a shield shaped Armorial surrounded by a finely executed engraved cartouche of drapery mantling which was popular at this date. The Tray is in excellent condition, with a fine colour, and is very well marked on the reverse.
Crouch & Hannam were very fine silversmiths who specialised in the production of Trays and Salvers.
The Arms are quartered exactly as recorded in Ulster's Office in 1662 as those of Thomas Ormsby at his burial in St. John's Church, Sligo. Thomas Ormsby's descendents eventually divided into two branches. The elder was seated at Willow Bank, co. Sligo, the younger at Ballinamore, co. Mayo.
The elder branch became extinct in 1804, passing to his daughter and sole heiress, who married William Gore, (subsequently Ormsby-Gore), the family being later raised to the peerage as Barons Harlech in 1876.
The Arms on the Tray, therefore, are specifically those of Anthony Ormsby Esq., of Ballinamore House who, in 1803, married Rebecca, daughter of Thomas Ellwood Esq., of Ashford, County Mayo.
Dimensions
Length, handle to handle: 21.75 inches., 54.38cm., Width: 13.5 inches, 33.75cm.