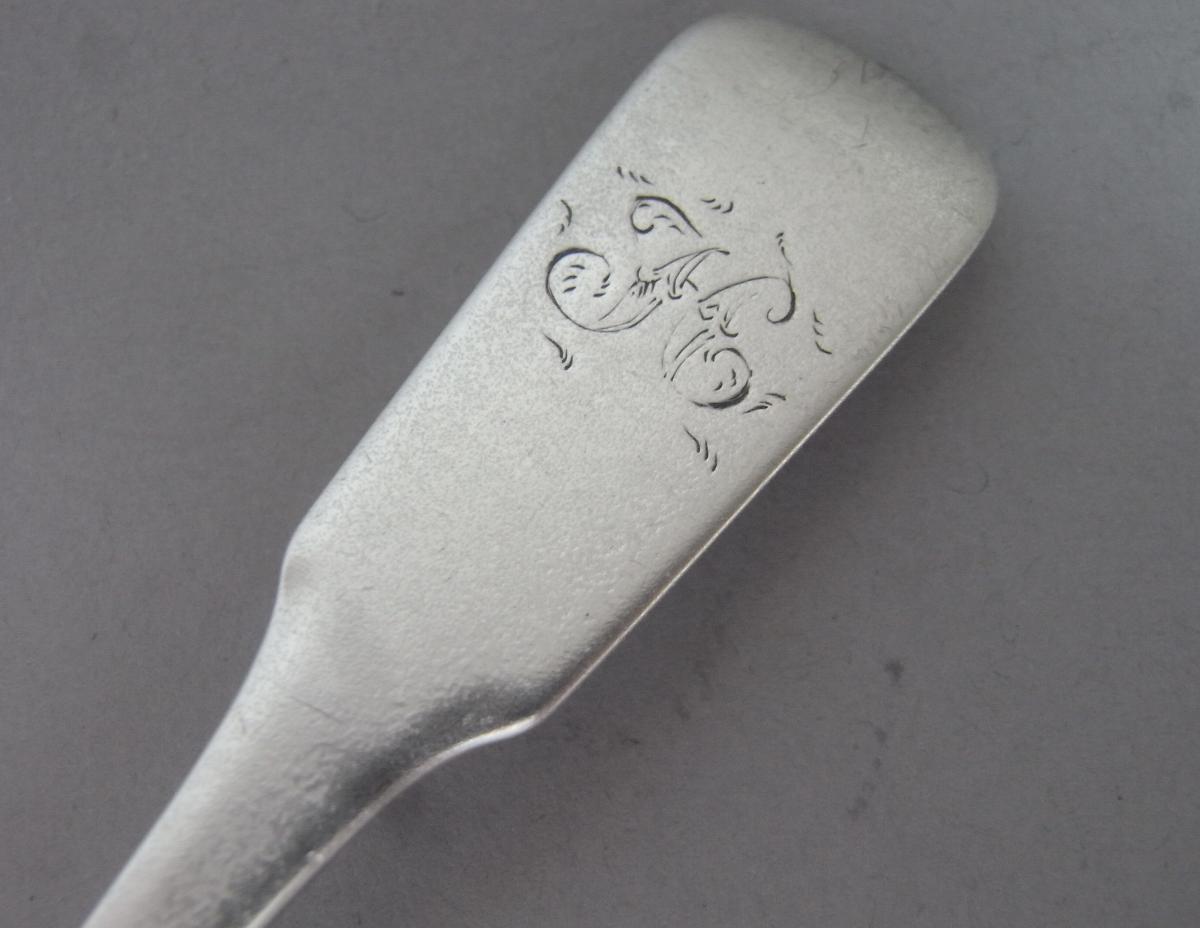 The Butter Spoon is modelled in the fiddle pattern, with a rounded rectangular bowl. The top of the stem is engraved with a set of contemporary script initials and the reverse is well marked.
These rare spoons are termed butter spoons from the Scottish provinces and examples seldom appear on the market.
Dimensions
Length: 6.1 inches, 15.25cm.