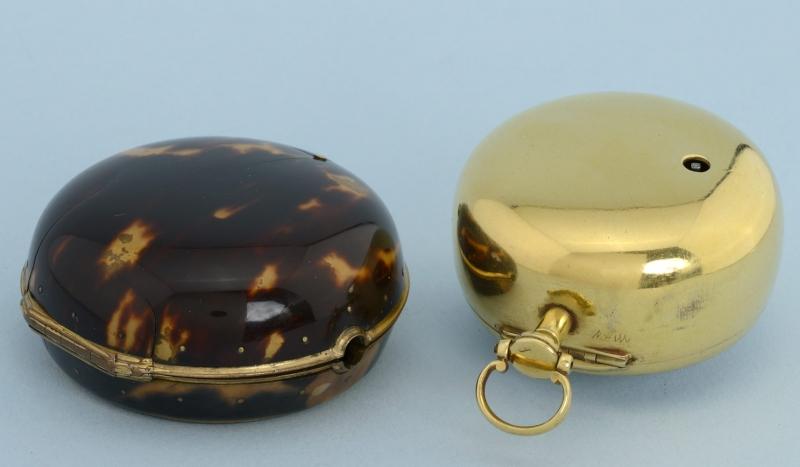 About the dealer
Open Monday-Friday 10-5.30
About the object
A late 17th Century English verge with mock pendulum in gilt and horn pair cases. Deep full plate fire gilt movement with Egyptian pillars. Fusee and chain with worm and wheel barrel setup between the plates.
Gilt winged cock with glazed aperture to reveal the blue steel pendulum bob on the balance. Pierced and engraved foot, the table engraved with instructions about regulating the watch "to increase the figure will make it goe faster & to Decrease it Slower".
Engraved on the top plate below the balance the index in Roman numerals and "Slower - Faster". Unusual exposed blue steel regulator wheel. Signed silver champleve dial with Roman and Arabic numerals, blue steel hands.
Purpose made gilt pair cases, the outer covered with horn.
Signed John Shaw - Holborn
Circa 1700

John Shaw, Holborn. Apprenticed 1672, Clockmakers Company 1682 and master 1712-15.
Dimensions
Diameter 57 mm, Depth 19 mm