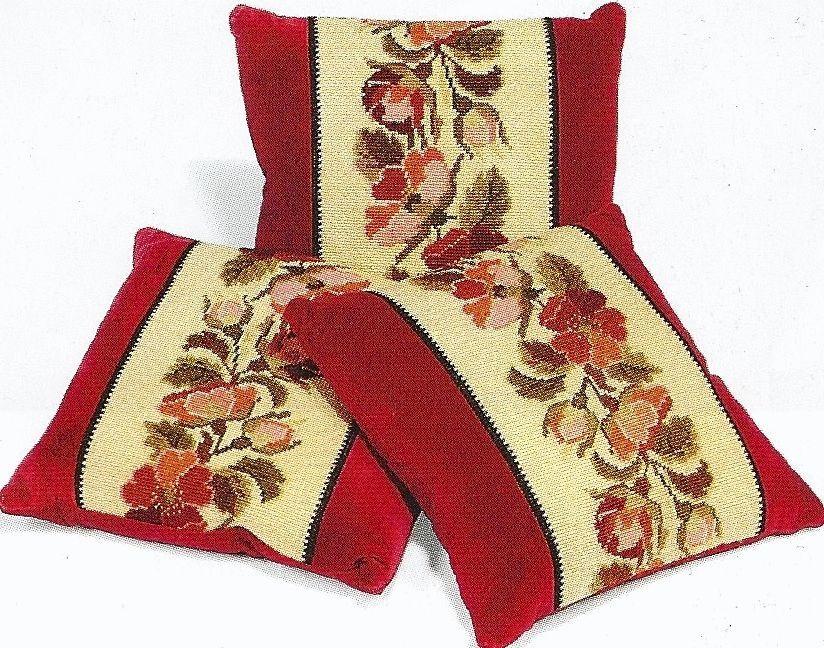 About the dealer
Open by appointment (Showrooms in Eversholt and Burford, Oxfordshire)
About the object
The cushions are made from late-19th century crimson velvet. This has been applied with 19th century needlework panels. The needlework has a cream ground embroidered with pink and green floral sprays. There are 26 cushions in total and the collection can be split.
French circa 1850-1900
Dimensions
The cushions are 41 cm., 26 in., square.
Condition report
The condition is excellent