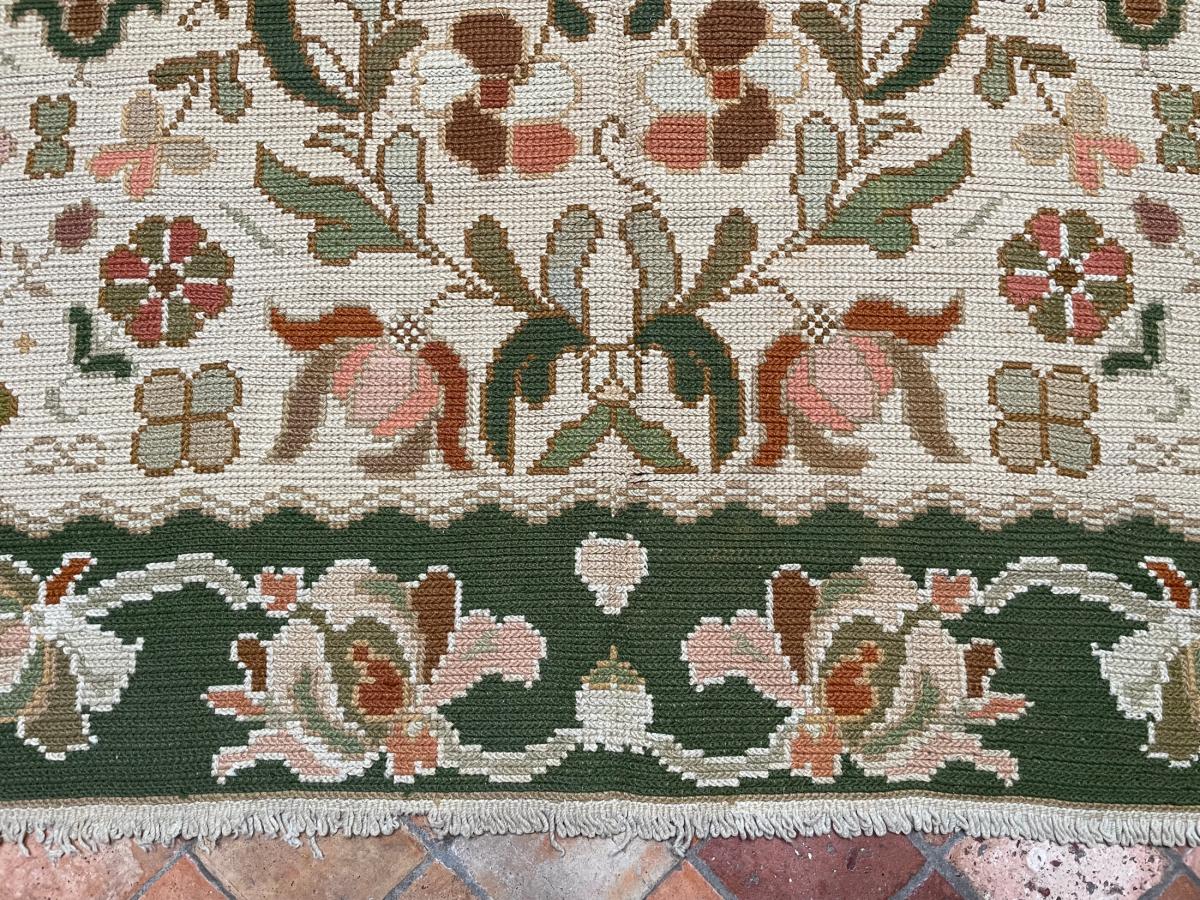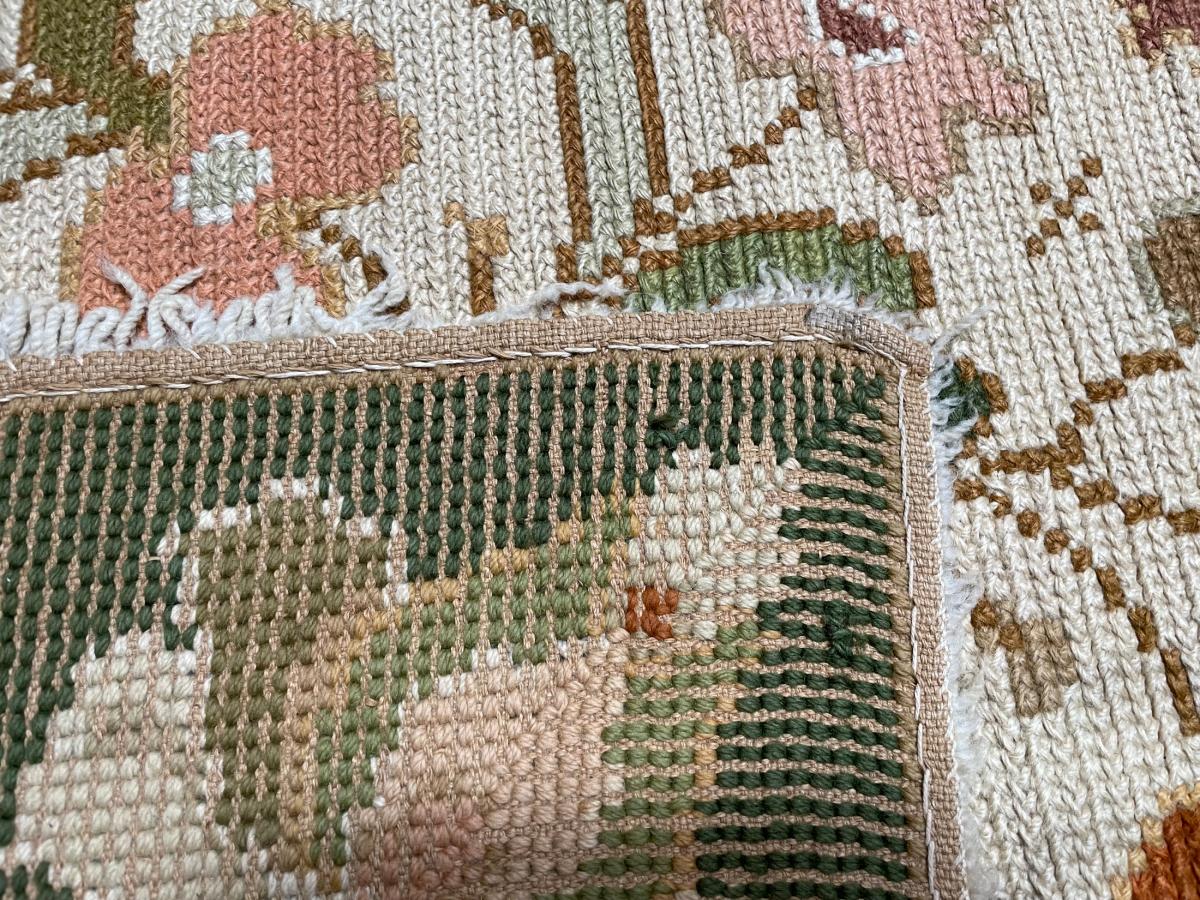 Price
£16500.00
This object includes complimentary, Insured Shipping / Delivery within the UK
This object includes complimentary, International Insured Shipping
The BADA Standard
Since 1918, BADA has been the leading association for the antiques and fine art trade
Members are elected for their knowledge, integrity and quality of stock
Our clients are protected by BADA's code of conduct
Our dealers' membership is reviewed and renewed annually
Bada.org is a non-profit site: clients deal directly with members and they pay no hidden fees
Click here for more information on the BADA Standard
Antique Portuguese Needlepoint, circa 1920 woven in the village of Arraiolos, Southern-Portugal. A light off white to sandy tone background canvas is a wonderful base colour to allow the subtle gentle pinks, brick toned reds, and varying green and pale blue wool to create this flowing elegant floral design.
Arraiolos is where these Portuguese needlework carpets are from a town in the province of Alto Alentejo in southern Portugal. The weave on this needlepoint is Arraiolos long-armed cross-stitch along with hand dyed wool using natural dyes. The Portuguese are also known for weaving specific types of Portuguese rugs that are called Alpujarras Rugs.
Portuguese Needlepoint carpets differ from traditional Persian carpet weaving in that they produced using a tapestry needle and are created using diagonal stitches on the carpet's jute or wool canvas. They have a larger wool knot because of this technique. The elegant floral patterns are actually created by changing the colours of the wool. Where as traditional Persian carpets are woven on a vertical loom, where the warp is strung vertically and the weft and knots go across the warp.
The tradition of weaving needlepoint rugs goes as far back as 1492 in Spain, Queen Isabella had weavers create beautiful chair coverings, bed head boards and floor coverings. Queen Isabella expelled the Jews in the same year and many of them ended up in Arraiolos in Southern-Portugal.
If you would like to view this beautiful antique Portuguese Needlepoint at home, you can request a home visit and select a preferred day and time. Alternatively please do organise a visit to our barn showroom in the picturesque village of Crondall in Surrey.
Dimensions
419 x 285 cm / 13'9" x 9'4"
Price
£16500.00
This object includes complimentary, Insured Shipping / Delivery within the UK
This object includes complimentary, International Insured Shipping
Condition report
In lovely original condition for its age, with only minimal losses to the fringe which flows all the way round a needlepoint.  This can be easily restored if required by our professional workshop.  Gently cleaned by our workshop recently, it has brightened up and is such a pretty decorative carpet.  We love the green border on this design, a rare colour to find in carpets, but found more frequently in needleworks.
Open Monday-Friday 9.30-5.30; Saturday 10-5; other times by appointment only
The BADA Standard
Since 1918, BADA has been the leading association for the antiques and fine art trade
Members are elected for their knowledge, integrity and quality of stock
Our clients are protected by BADA's code of conduct
Our dealers' membership is reviewed and renewed annually
Bada.org is a non-profit site: clients deal directly with members and they pay no hidden fees
Click here for more information on the BADA Standard