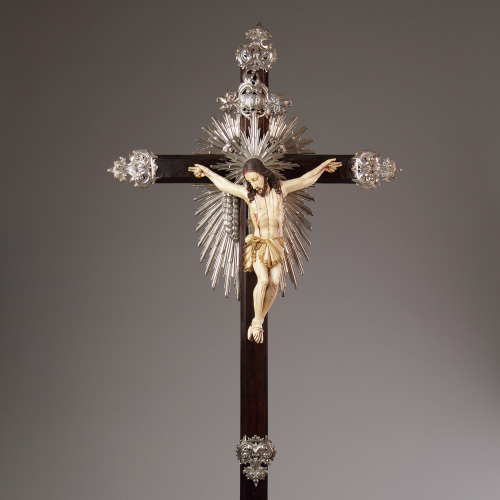 Calamander, also known as coromandel, is a valuable wood from India and Sri Lanka. It is a brown wood with black 'stripes', or vice versa, and is very heavy and hard.
It is also sometimes known as Macassar ebony or variegated ebony, as it is closely related to and similar in appearance to ebony.
The word 'calamander' comes from 'coromanel' - a reference to the Coromandel Coast in India, which was its main area of export. It has been used historically for furniture, sculpture and luthiery.
Unfortunately, calamander has been logged to extinction over the last two to three hundred years. It is no longer available for new work in any quantity.
Existing furniture is so expensive and so well looked after that even recycling the wood is not an option, as waste produced by the process is so unthinkable.
There are substitutes, such as Macassar ebony, but it is not as deep in colour, and is generally less desired than genuine calamander.
Many of our members hold stock made in calamander, including items such as: furniture, light fixtures, lacquered or decorative boxes, clocks and even intricately decorated sculptures of Christ on the Cross.
Featured images:
View more examples of calamander in our members' stock here.