BADA Jewellery specialist Sandra Cronan explores the history of Georgian jewellery.
During these exceptional times we thought you may appreciate a little sparkle, in the form of antique jewellery, to cheer you up a little and divert your attentions from the rigours of lock down.
Jewellery has been used for millennia as a form of adornment. It came, and still comes in all forms, from shells, horn, wood, metal and stones to gemstones.
As an extension to jewellery, buttons, brooches and buckles were made from the same materials. This created decorative pieces out of items that would essentially be solely functional. Our museums exhibit many examples of our ancestors love of adornment. 
From Viking warriors to the dandy, men have always worn jewels. Whether merely for decoration, to show status within their society, or purely for functional purposes. During the Georgian era however (1714-1830), it was diamond cluster buttons and buckles that were the jewel du jour for men.
The Georgian Era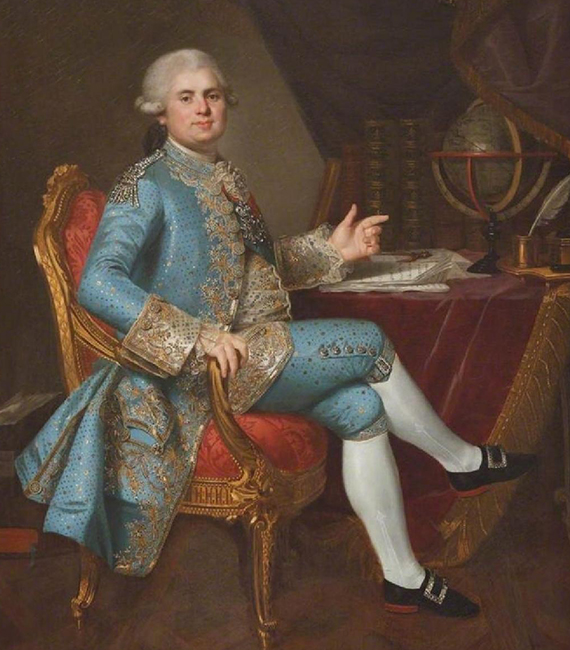 The Georgian era was named after the four Hanoverian King's named George (1714-1830). It also covers the Regency period (1811-1820), and the reign of William the IV (1830-1837).
It was a time of wealth, growth and splendour, both in the UK and globally. Music, art, science and architecture flourished, as did exploration and international trade. The highly decorative Romanticism, Rococo and Neoclassicism styles influenced fashion, art, architecture and of course jewellery.
It was the time of Lord Byron, William Blake, Jane Austen, Gainsborough, Turner, Capability Brown and so many more inspiring artists. Music from Mozart, Beethoven and Handel, to name a few, filled the parlours and ballrooms.
In France, it was the time of Louis XVI and Marie Antoinette, Napoleon and Josephine. While in Russia Catherine the Great was in power. In America it saw the time of George Washington, the 1st US president after the war of independence. 
A global trade network was being built by the UK which saw the emergence of the classes. Jewellery became a display of standing and wealth during this era.
Georgian Jewellery
Georgian women were embellished with the Chatelaine (the very elegant Georgian equivalent of a hand bag/purse), riviere necklaces, huge parures and the exquisite Girandole jewellery.
While Georgian gentlemen would decorate themselves with diamond, paste or gem set cluster buttons and rings, (also often in the form of flowerhead clusters), complimenting the buckles on their shoes, at the cuff, the waist and knee.
The Georgian era was the time of the Macaroni (pictured right), a gentleman flamboyant in dress, manner and speech, who in essence did everything in absolute excess.
The name Macaroni was given to these gentlemen as they returned from the Grand Tour of Italy, having experienced all of Italy's delights, and talking highly of the exotic Macaroni pasta.
As the subjects of much satirical humour they were promptly said to belong to the Macaroni club. Anything stylish, or en vogue was described as "very macaroni".
Georgian jewellery was made by highly skilled master craftsmen, many of whom were Huguenots escaping religious persecution in France.
Each piece of jewellery was intricately hammered, often into elaborate designs (repoussé) or worked in such a way that gold wire would form the look of having been woven (cannetille).
Diamonds were often cut in the rose cut, table cut and old mine cut styles. These were less developed in technique to modern methods and so gave less of that famous sparkle. However, in the evening candlelight of the large Georgian homes, they would have been dazzling.
Compared to today's jewellery, Georgian jewellery could appear less refined but they are actually beautifully handmade. That level of craftsmanship is hard to find now.
Where diamonds and gemstones could not be afforded, paste (glass) was a very good imitation, as it sparkled wonderfully by candlelight, Where gemstones could not be afforded, foil backed stones were often worn as imitation jewels.
Due to the perceived lack of refinement to Georgian jewellery along with the high levels of paste worn during this time, it is rare to find beautiful examples of the diamond buttons which adorned so many of the Georgian gentlemen.

During the Victorian era men were less demonstrative in their use of diamond adornment, so Georgian buttons were often broken down and the stones reused in other pieces of jewellery
We are very lucky to have two exceptional pieces of Georgian diamond buttons, which have been turned into exquisite pieces of jewellery, a ring and a pair of earrings (see image right). 
For more information on the pair of Georgian diamond earrings click here. Read further details on the Georgian diamond ring by clicking here.
Click here to view Sandra Cronan's collection on bada.org 
Click here to view items of antique jewellery available from BADA members