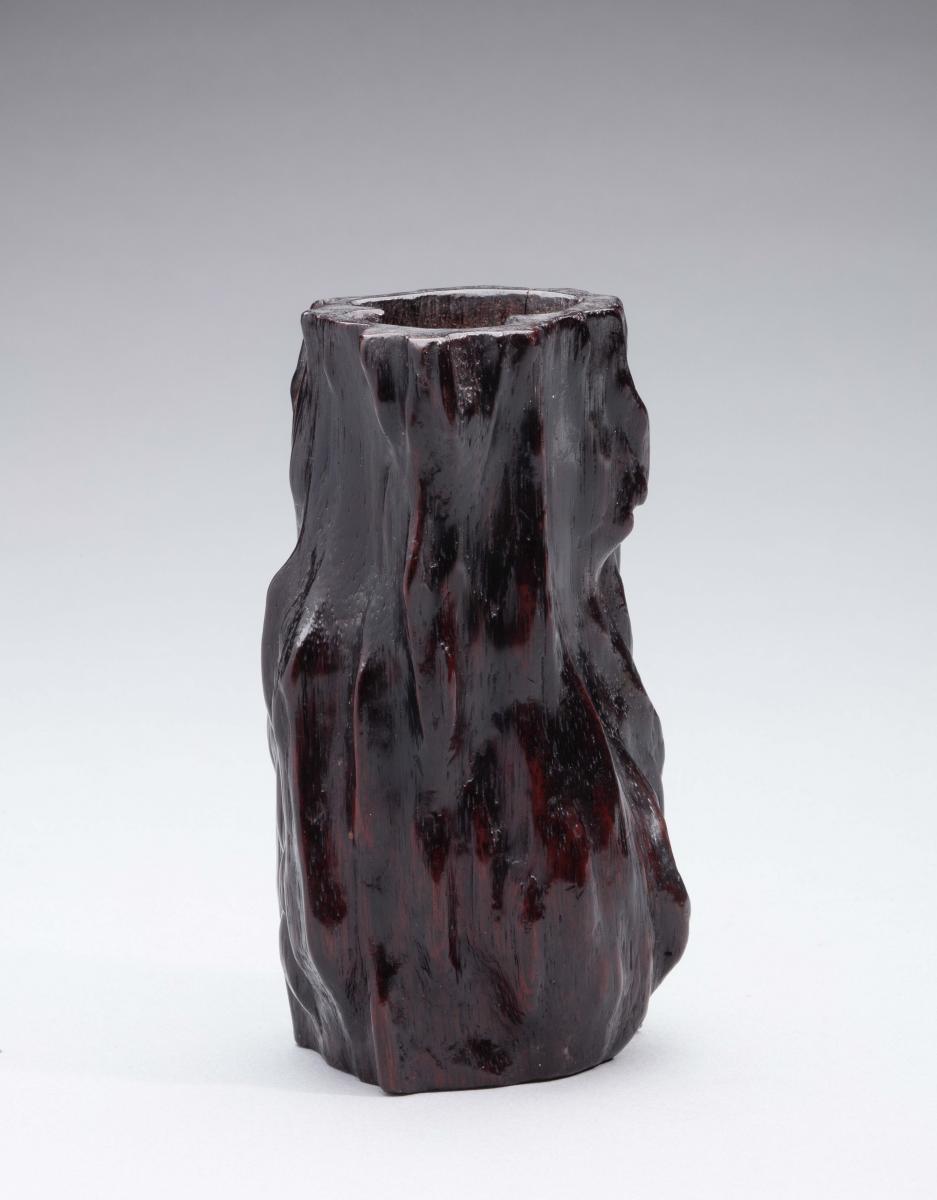 A small brushpot made from a branch of zitan using its natural form with openings where the knots would have been, a recessed base inserted where the interior has been hollowed out.
Qing dynasty, 18th century.
Provenance:
The Peony Collection, Hong Kong
Published:
Robert Piccus, ed., Wood from the Scholar's Table: Chinese Hardwood Carvings and Scholar's Articles (Hong Kong: Altfield Gallery, 1984), no. 14.
Dimensions
height 11.2 cm