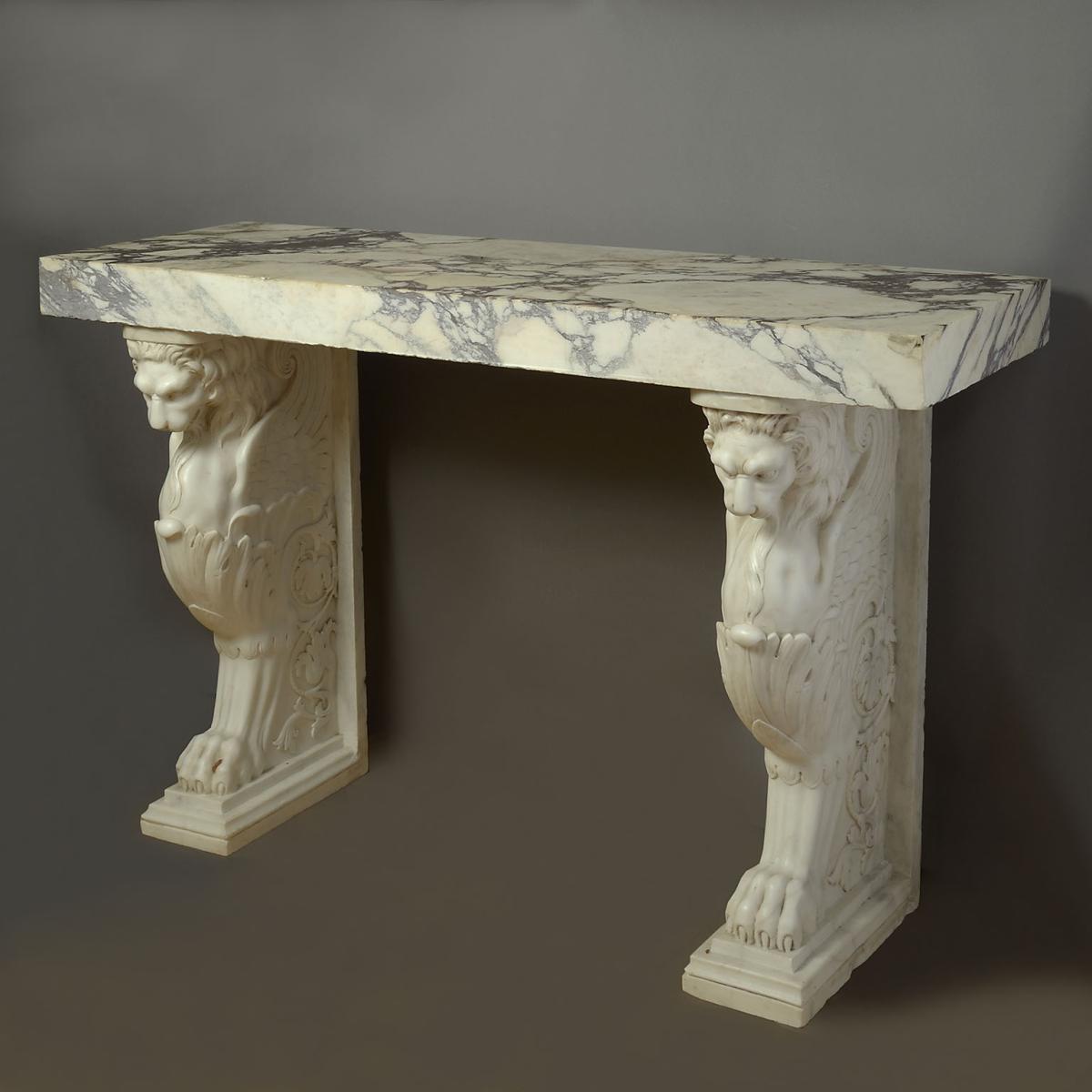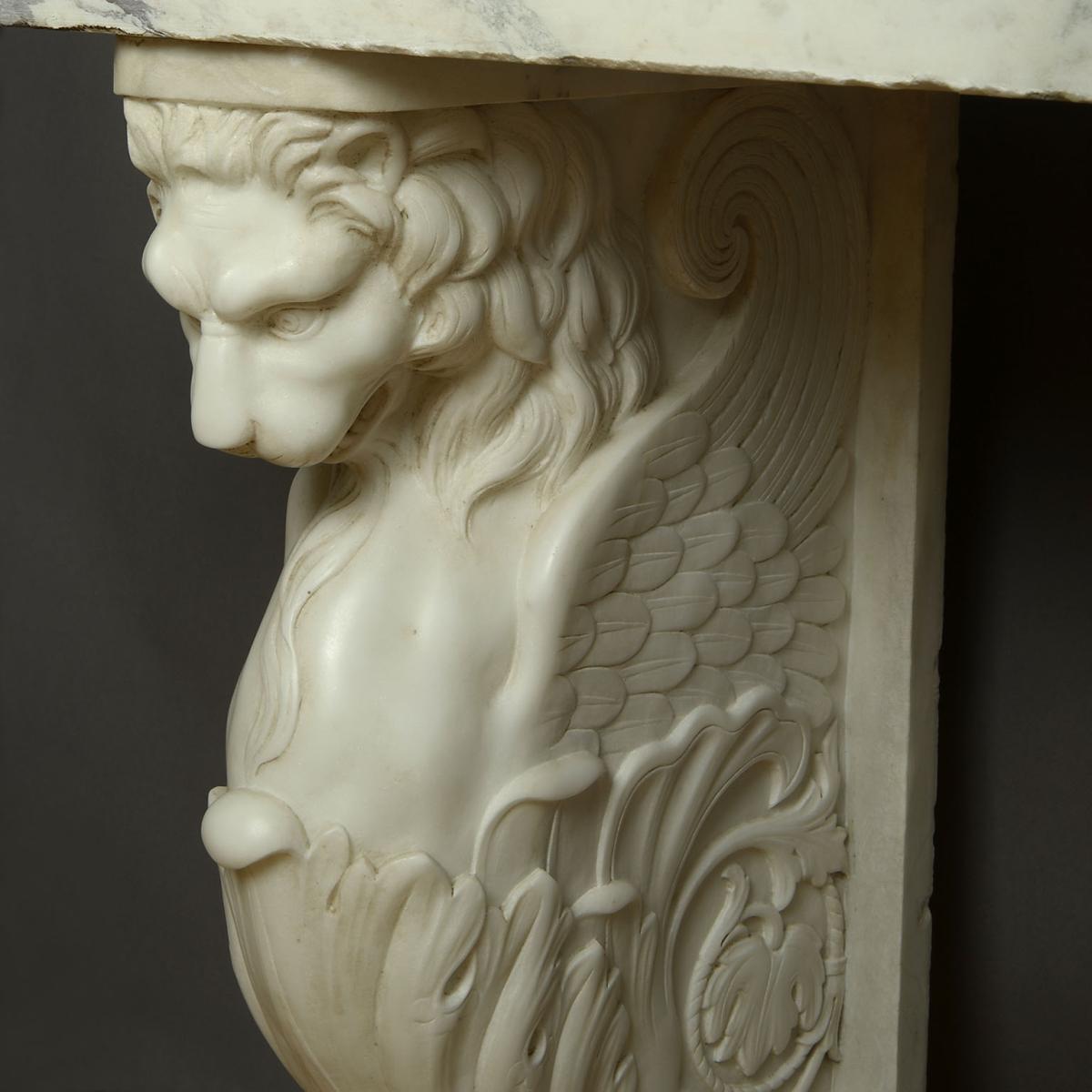 Price on application
The BADA Standard
Since 1918, BADA has been the leading association for the antiques and fine art trade
Members are elected for their knowledge, integrity and quality of stock
Our clients are protected by BADA's code of conduct
Our dealers' membership is reviewed and renewed annually
Bada.org is a non-profit site: clients deal directly with members and they pay no hidden fees
Click here for more information on the BADA Standard
Roman Marble Table
Assembled in Italy Circa 1900
The supports early 19th century
A massive Italian rectangular marble table top supported by twin Roman finely carved monopole legs in Statuary marble.
The top has been reputedly cut from a larger slab coming from the Medici Villa in Tuscany which was owned by members of the Medici family between the 15th century and the 17th century.
The marble is a Breccia di Medici stone that came from antique Roman quarries mined about 2,000 years ago. At the time it was a common marble but today it is very rare to find large slabs of it, especially of such thickness.
The magnificently carved Carrara marble monopodiae supports feature winged chimeras with substantial paw feet.
The architectural legs echo those found in 1st century B.C. at Pompeii. Recalling the stylised winged lions that once served as masterful pillars in that historic city.
Width 57 ¼"(145 cm) Depth 19 ¾"(50 cm) Height 37"(94cm)
Thickness of top 3 ¾"(9.5cm)
Pavonazzetto (Breccia di Medici) marble is also known as Docimaean marble due to it originating from mines in Docimium, now Ichehisar, Turkey. It was extensively used during the Augustan period. Large columns of this marble were utilised in the Villa of Augustus, the Temple of Mars and monumental statue groups in Tiberius's villa in Sperlonga, just to mention a few of the numerous classical monuments in which this marble was incorporated. Examples can also be seen in the Capitoline museums in Rome.
The BADA Standard
Since 1918, BADA has been the leading association for the antiques and fine art trade
Members are elected for their knowledge, integrity and quality of stock
Our clients are protected by BADA's code of conduct
Our dealers' membership is reviewed and renewed annually
Bada.org is a non-profit site: clients deal directly with members and they pay no hidden fees
Click here for more information on the BADA Standard