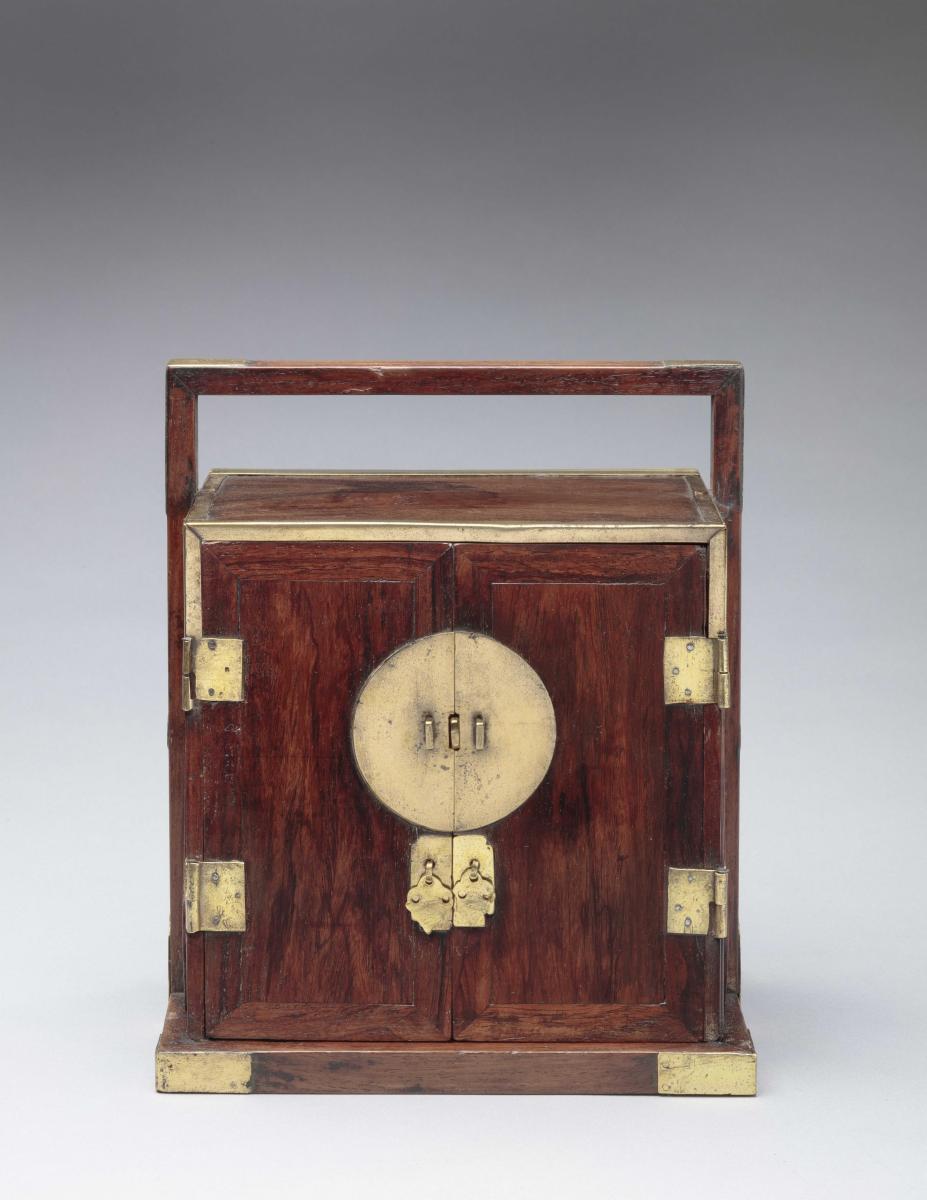 A huanghuali small table cabinet of upright rectangular shape with two doors of typical mitred, mortice and tenon construction with single flush floating panels, the top sides and back boards unframed panels.
Each door is mounted with two rectangular hinges, unusually pinned rather than retained by split pins, as is the circular lock-plate mounted with two square bosses, pierced to conform to the fixed boss mounted to the interior frame. Beneath the lock-plate are two drop handles retained by split pins. The top edges of the box are re-inforced with simple brass strap-work, much of which has been replaced. A plain rectangular carrying handle is through tenoned into the square plinth and has shaped spandrels to each side where it joins the plinth. Each corner joint is also re-inforced with brass strap-work. The interior with two long drawers, two short drawers and one deep drawer all with softwood drawer linings and mounted with brass drop handles with foliate back-plates retained by split pins.
Qing dynasty, 18th century.
A similar table cabinet is illustrated in Chinese Art from the Scholar's Studio, J.J. Lally & Co, Spring 2015, no. 59.
Dimensions
height 21.8 cm, width 18.8 cm, depth 13.4 cm