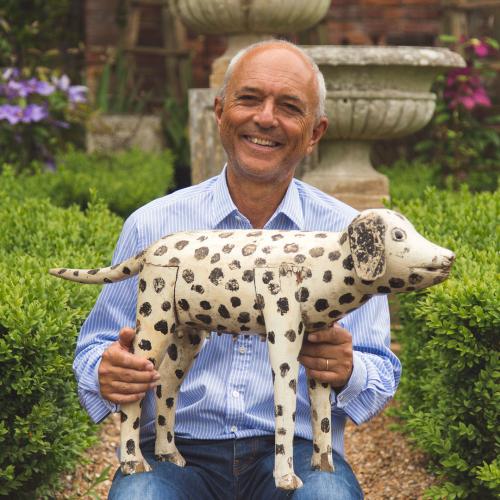 About
Spencer Swaffer Antiques
Spencer Swaffer Antiques is first call for International Antiques Dealers, Decorators and Collectors seeking a glamorous mix of English and European Antiques.
Housed in a 16th Century Coach House, the shop opened in 1973 and is widely recognised for its innovative collections.
Each item is personally sourced by proprietor, Spencer Swaffer, on his ceaseless buying trips through England and Europe.
A Dealers' Dealer
Effortlessly glamorous, achingly stylish; old money grandeur with a humorous undertone. This is the Spencer Swaffer Antiques look.
Spencer has been dealing in Arundel for 40 years and, was an international trade dealer from the start.
His business today is one of the most celebrated in the world of decorative antiques and is an almost compulsory port of call for hundreds of top dealers and decorators.
His clients are from both trade and private sectors, but Spencer describes himself as a dealer's dealer.
Stock
His stock changes so fast that in no two weeks will the showrooms look the same.
As every piece is unique and impossible to repeat, buyers are advised to trust their instinct when they see something that attracts them.
The often whimsical and humorous style of Spencer Swaffer Antiques belies the seriousness with which its owner takes his business and the punishingly long hours that he personally spends maintaining a constantly changing supply.
For further information on stock and services visit Spencer's website.
Location
Spencer Swaffer Antiques Ltd
English and European Antique Furniture and accessories, primitive and naïve folk art, Garden and Architectural Antiques
Address

30 High Street
Arundel
West Sussex
BN18 9AB
Opening hours
Monday-Saturday 9-6
Contact(s)
Spencer Swaffer