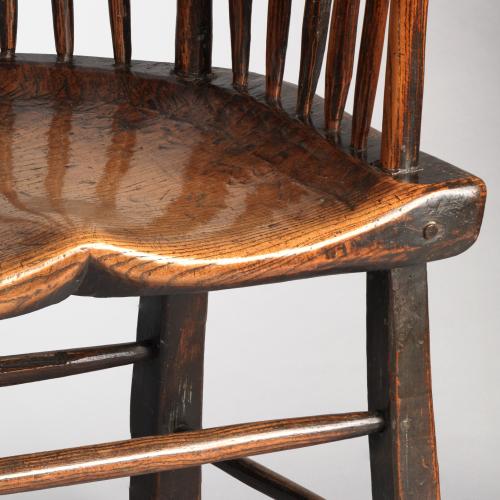 About
Robert Young Antiques
Robert and Josyane Young established Robert Young Antiques in 1978.
The business is now internationally recognised as London's leading specialist Folk Art Gallery.
They continue to operate from their original Battersea showrooms, which are situated directly opposite the Royal College of Art on Battersea Bridge Road.
Robert Young trained at Sotheby's in the early 1970s and Josyane studied at the Victoria and Albert Museum in London, after graduating from Amiens University, prior to establishing the partnership.
Fairs & Publications
Robert Young Antiques exhibit at Masterpiece London and the New York Winter Antiques Show, specialising in Naïve, Primitive and Folk Art, alongside selected Vernacular furniture and early wooden objects.
They also curate an Annual Exhibition of Folk Art in Battersea early in May.
Robert wrote "Folk Art", (published by Mitchell Beazley in 1999) and co-wrote "Treen for the Table" (published by The Antique Collector's Club in 1998).
Both Partners have written articles for a variety of publications including The Magazine Antiques, Antique Collecting, The Antique Collector, BBC Homes and Antiques, The World of Interiors and Country Living Magazine.
Professional Roles
Robert is currently serving as Vice Chairman and Council Member of the British Antique Dealers Association.
He is Co-Chair of Vetting at the New York Winter Antiques Show and is a member of the Specialist Folk Art, Oak and Country Furniture Vetting Committee at Masterpiece London
Robert also serves as Chairman of the Folk Art and Painted Furniture Committee at the Olympia International Antiques Fair.
Both partners have served on specialist committees at the San Francisco Fall Antiques Show, the Chelsea Antiques Fair, The Decorative Antiques and Textiles Fair in London, and the Antiques for Everyone fairs in Birmingham.
For further information on Robert Young Antiques visit the company website
Location
Primitive, naïve and folk art; vernacular furniture, country furniture, oak furniture and treen
Address

68 Battersea Bridge Road
London
SW11 3AG
Opening hours
Mon-Fri 10am-6pm | Saturdays 10am-5pm
Contact(s)
Robert Young
Josyane Young
Fairs
Winter Antiques Show New York