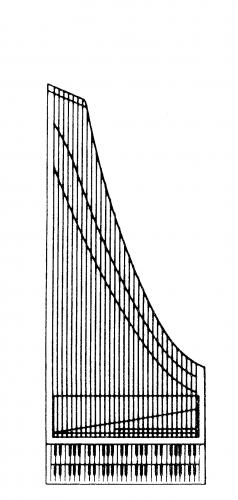 About
Robert Morley & Co Ltd
Established in 1881, Robert Morley & Company Limited is a family run company that specialises in pianos and early keyboard instruments.
They have a range of upright and grand pianos from C. Bechstein, Bechstein, Grotrian-Steinweg, W. Hoffmann, Weber, Monington & Weston, Elysian, Ritmuller, Bentley, Steinbach, Waldstein and other fine makers.
They also offer new, antique and second-hand pianos, with home rental available on selected makes and models.
Full restoration and repair services are available in-house at the extensive workshop and showrooms in Lewisham allowing treasured family instrument to be returned in playing condition.
John Morley Instruments
Additionally, for over fifty years clavichords, spinets, virginals and harpsichords have been made under the direction of John Morley based on the original 18th-century instruments.
Instruments are built using traditional techniques and materials including Bavarian Pine soundboards, English Beech bridges and wrestplanks, combined with the highest level of craftsmanship to produce the quality and tone which ensure the continuing success of John Morley instruments.
Showroom & Website
A large selection of John Morley instruments is available for immediate purchase alongside original antique instruments of the 18th- and 19th-century including square pianos.
Stools, metronomes, music stands and music cabinets are available in stock or made to order.
The company's showroom and workshops are located in Lewisham, South East London, near Lewisham mainline railway station with DLR (Docklands Light Railway) and customer parking is available.
For more information visit the company website
Location
Musical instruments, specialising in pianos, square, upright and grand; harpsichords; clavichords; early keyboard instruments; repair and restoration
Address

34 Engate Street
London
SE13 7HA
Opening hours
Open Monday-Saturday 9.30-5 excluding bank holidays
Contact(s)
Julia Morley
John Morley