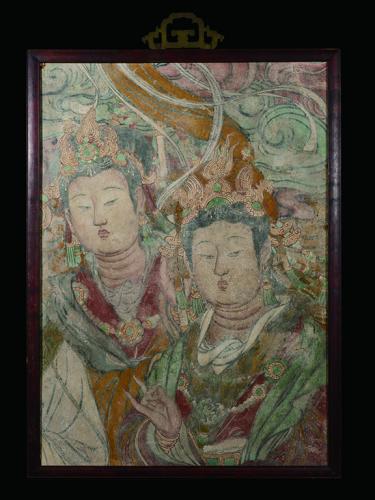 About
Rasti Fine Art, previously known as Rasti Chinese Art, is dedicated to inspiring audiences with the finest Chinese and Islamic works of art, as well as exceptional works of contemporary fine art by some of Asia's most notable artists.
Rasti Fine Art
Nader Rasti joined Christie's, London in 1986 and became an auctioneer and the Director of the Chinese Ceramics and Works of Art department, before establishing Knapton Rasti Asian Art in London with Christopher Knapton in 2000. The gallery was first located on Kensington Church Street before relocating to Duke Street, St. James's. In response to an increasing number of Asian clients, Nader founded Rasti Chinese Art in 2013 situated on Hong Kong's famed Hollywood Road.
The gallery is especially renowned for dealing in Chinese jade, hardstone carvings and sculpture. They prides themselves on being tastemakers rather than simply following market trends. Their annual exhibition calendar and catalogues are always highly anticipated by collectors, curators and scholars alike and the gallery has exhibited at a number of international art fairs, including Asian Art in London, Asia Week New York, and Fine Art Asia in Hong Kong.
For further information on stock and services visit the Rasti Fine Art online.
Locations (2)
Chinese jade, works of art and sculpture, Asian contemporary ink paintings and design
Address

6F, Lee Roy Commercial Building
57-59 Hollywood Road
Central
Hong Kong
Opening hours
By appointment
Chinese jade, works of art and sculpture, Asian contemporary ink paintings and design
Address

Beijing Antique City
Block A, Suite 36
21 East Third Ring South Road
Chaoyang District
Opening hours
By appointment