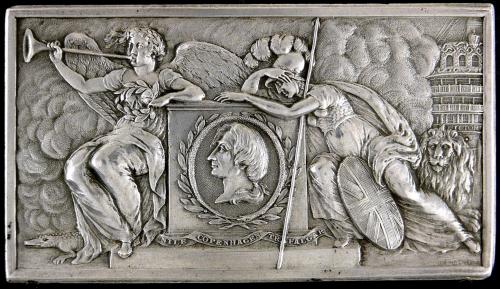 About
The Armoury of St James's
The Armoury of St James's has been established for over 25 years, dealing in ceremonial and royal presentation items and objects with connections to historic events and personalities from the mid eighteenth century onwards.
They also specialize in diamond set naval and military brooches, similarly themed porcelain, silver, bronzes and works of art dating from the Napoleonic Wars to the mid-twentieth century. Other areas of specialization include representations of Churchill, Nelson and Wellington and their contemporaries..
The business's original focus on the insignia of European, Imperial Russian and Ottoman orders of chivalry and medals has broadened over the decades, but experience of these fields still forms a basis of knowledge that underlies The Armoury's current expertise..
The business is managed by James Rawlins who has worked in diverse areas of the antiques business for over three decades, and in addition has been employed to provide biographical and historical research to London's leading auction houses.
Further members of the team include Toby Pennington who joined the business in 2007 and has developed the Armoury's online presence through the bi-monthly production of The Armoury Bulletin and George Sandeman, the third member of the team who is fully acquainted with all areas of the business.
For additional information and to view stock visit the company website
Location
The Armoury of St. James's
20th-century paintings, prints and works of art; jewellery; with a focus on royal, naval, military and political history
Address

17 Piccadilly Arcade
London
SW1Y 6NH
Opening hours
Open Monday-Friday 10-6; Saturday 12-4
Contact(s)
James Rawlins
Toby Pennington
George Sandeman