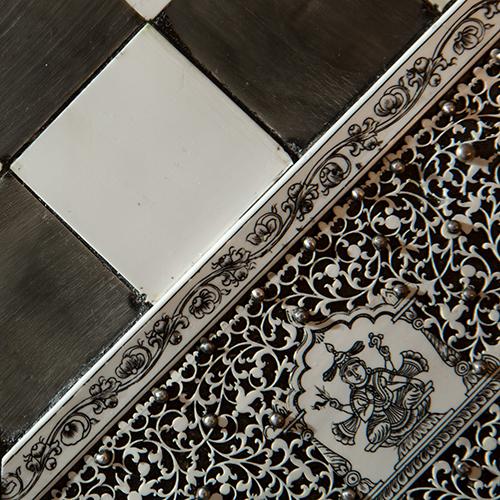 Reaffirming BADA's commitment to helping tackle the abhorrent international trade in illegal ivory, BADA offers worked antique declarations for objects made from or containing materials taken from endangered species, including elephant ivory.
Using a panel of art market professionals, BADA draws on the knowledge and experience of industry leading experts to establish the age of an object made from ivory or any other restricted species and confirm that the carving or work is a "worked specimen" made before 1947, as required by existing UK law.  
For a fee of £60 BADA will then issue a BADA Worked Antique Declaration, indicating whether, in its opinion, the item comprises a worked specimen made before 3 March 1947.
Whilst specialist art market professionals and museum curators have the knowledge and experience to judge the age of an old object made from ivory, people without such specialist knowledge may struggle to do so.  
BADA's service has therefore been developed to help private sellers and those without sufficient knowledge ensure they are fulfilling their legal obligations. The service is also available to those who lack sufficient expertise to be in a position to declare that an ivory item predates 3 March 1947 when registering it under the Ivory Act 2018 prior to offering it for sale (see below).
To download a BADA endangered species declaration click here
To download guidance on completing your declaration click here
Ivory Act 2018
From 6 June 2022 the Ivory Act 2018 comes into force.
This means that from that date there will a be a prohibition on the sale of any form of ivory in the UK unless the ivory falls into certain exemption categories as follows:
The standard exemptions, requiring the items to be registered with the Department of Environment, Food and Rural Affairs (Defra), are for:

musical instruments made before 1975 with less that 20% ivory by volume
items made before 3 March 1947 with less than 10% ivory by volume
portrait miniatures made before 1918 with a surface area smaller than 320 square centimetres
items that a qualifying museum intends to buy or hire

Additionally an exemption certificate can be applied for in respect of items made from or incorporating ivory that were made before 1918 and are of outstandingly high artistic, cultural or historical value.
As at the time of writing (April 2022) the registration system/exemption certificate system has opened, allowing pre-6 June 2022 advance registration/applications to be made, thus ensuring that people currently offering items for sale will not be in breach of the law when it comes into force on 6 June 2022.
Full details of the new law and its exemptions, as well as how to register items, can be found at the following web page https://www.gov.uk/guidance/dealing-in-items-containing-ivory-or-made-of-ivory
There is no prohibition on owning or gifting items made from ivory, or of leaving them in a will.
The new law will run concurrently with existing endangered species restrictions on the sale of ivory, which, under current UK law, are that an item made from elephant ivory may only be sold:
(a) if the ivory in it is covered by the 'worked antique exemption' (i.e. ivory predating 3 March 1947, which has been "worked".  According to CITES resolution Conf. 10.10, "worked ivory" is that which has been carved, shaped or processed, either fully or partially, but shall not include whole tusks in any form, except where the whole surface has been carved.  Previously EU guidance was shown on the UK Defra web pages (now removed) giving a somewhat different interpretation, by stating that "worked" meant ivory significantly carved or engraved over at least 90% of its surface.); or
(b) if the item is accompanied by a commercial activity certificate, commonly referred to as an 'Article 10' permit. The latter are rarely granted in the case of ivory objects.
More information about legal restrictions on the trade in or import and export of endangered species (including elephant ivory) may be found on the web pages of the Animal and Plant Health Agency (an agency of Defra): 

https://www.gov.uk/guidance/endangered-species-certificates-for-commercial-use

https://www.gov.uk/government/publications/endangered-species-application-for-import-and-export-permit 
 
This article, supplemented by further information about ivory can also be read on one of the Advice pages of this site.