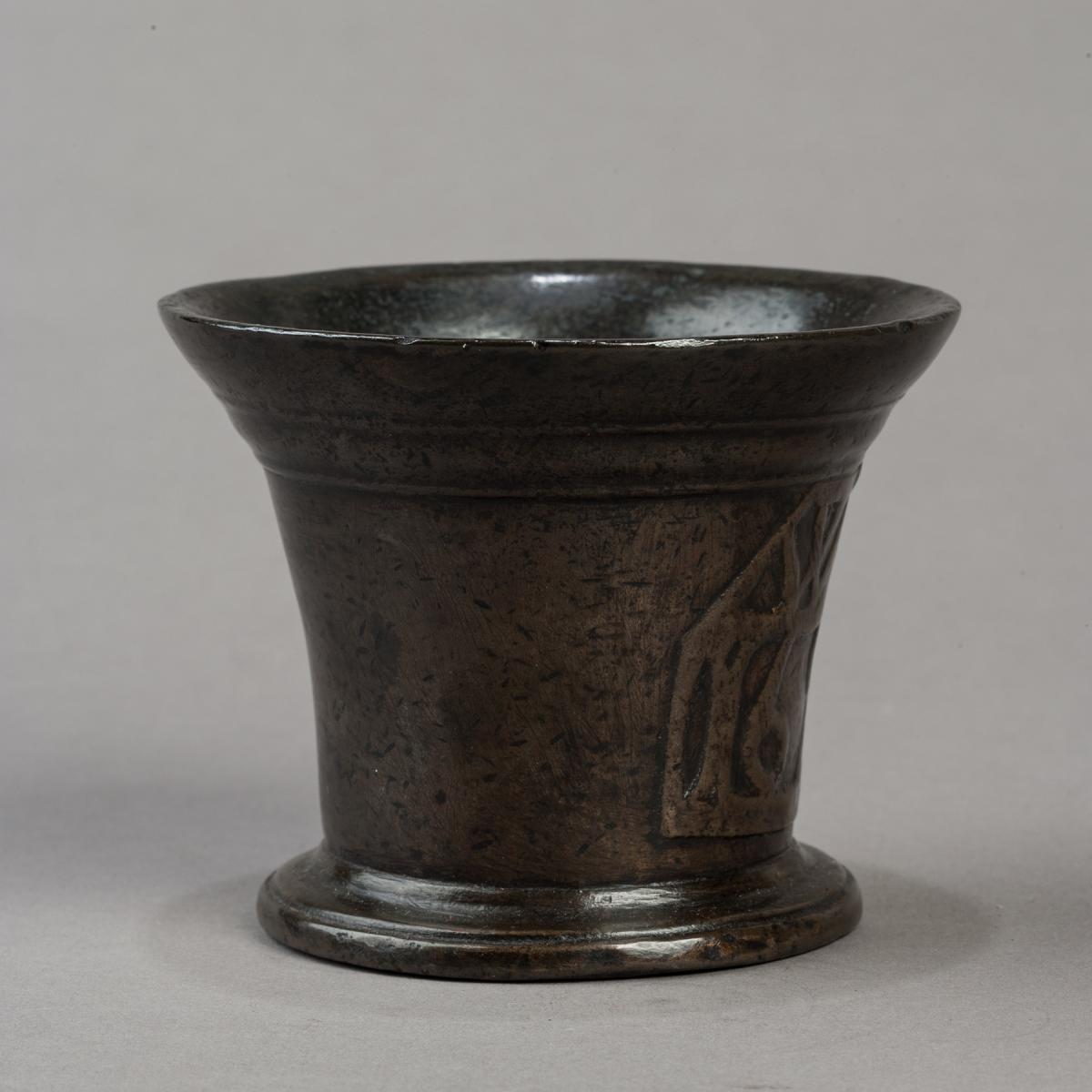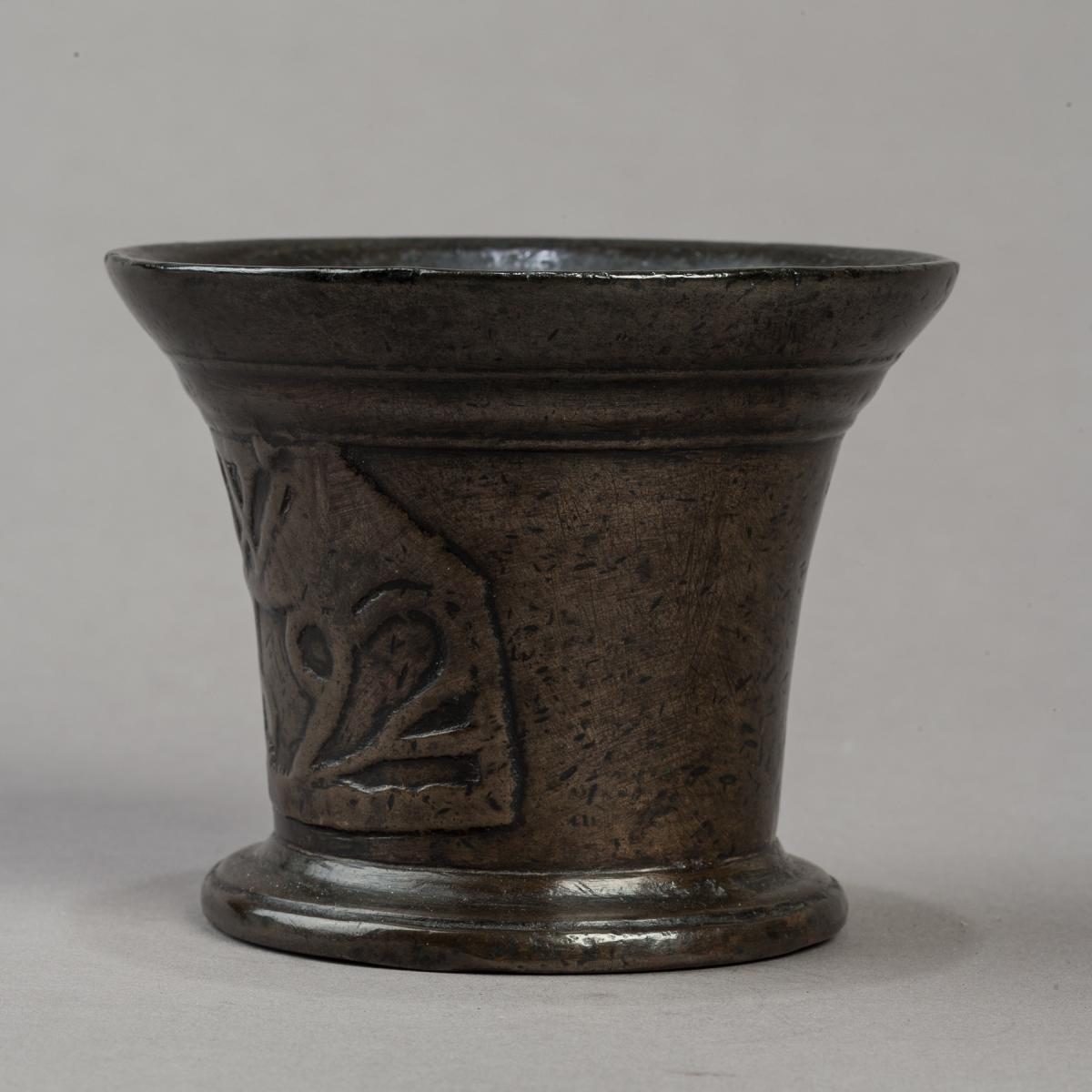 About the dealer
About the object
A William & Mary leaded bronze mortar, from the 'cut-card' foundry, probably Somerset, dated 1692, with a good, deep and lustrous patina.
top rim dia:4 7/8 in x h:3 7/8 in
Illustrated M. Finlay, English Decorated Bronze Mortars and their Makers (2010), p.123, Fig. 244.
Described as being well cast, often with attractive panels that appear to be formed by pressing a cut card, stencil-like panel into the mould prior to pouring.