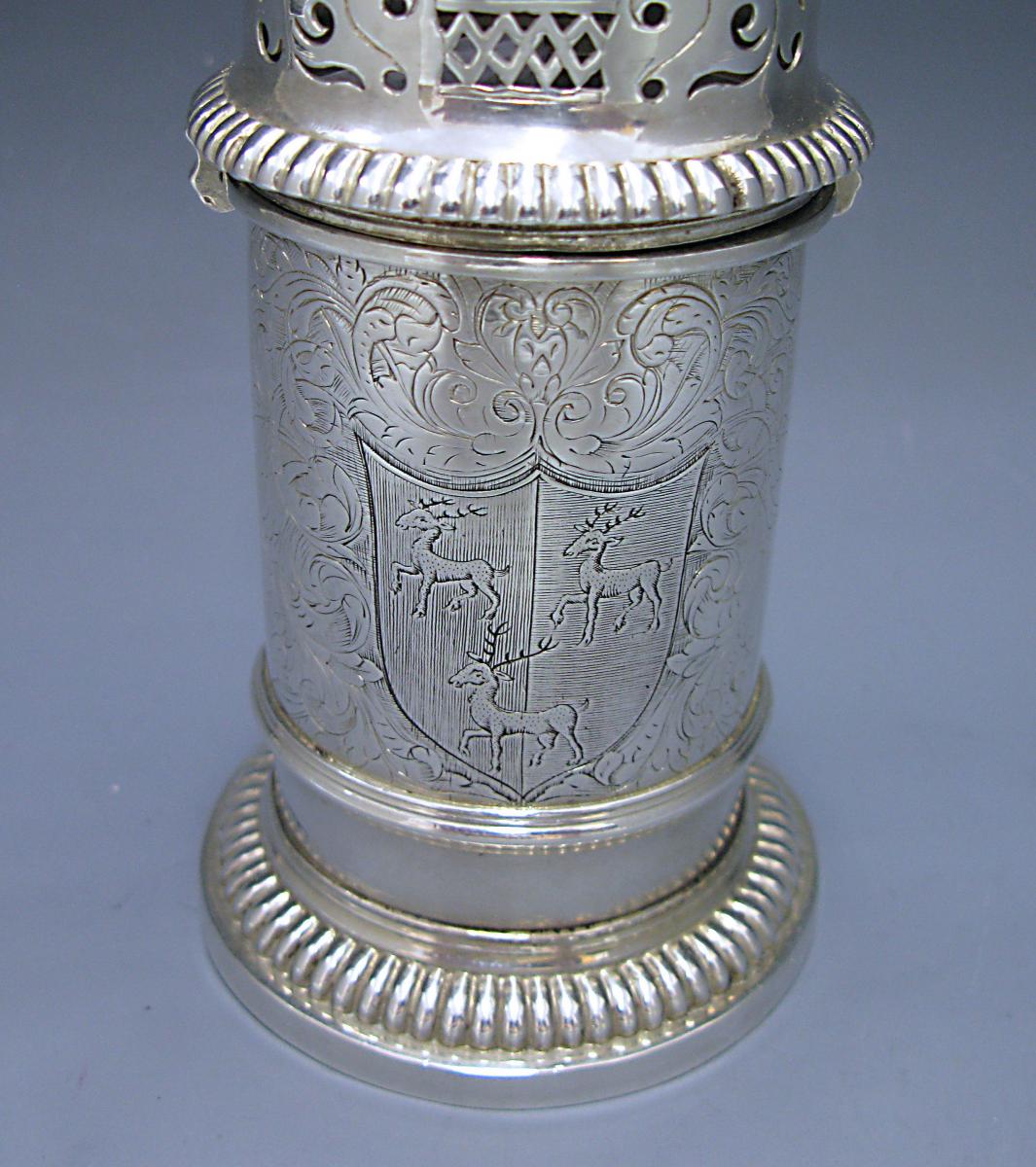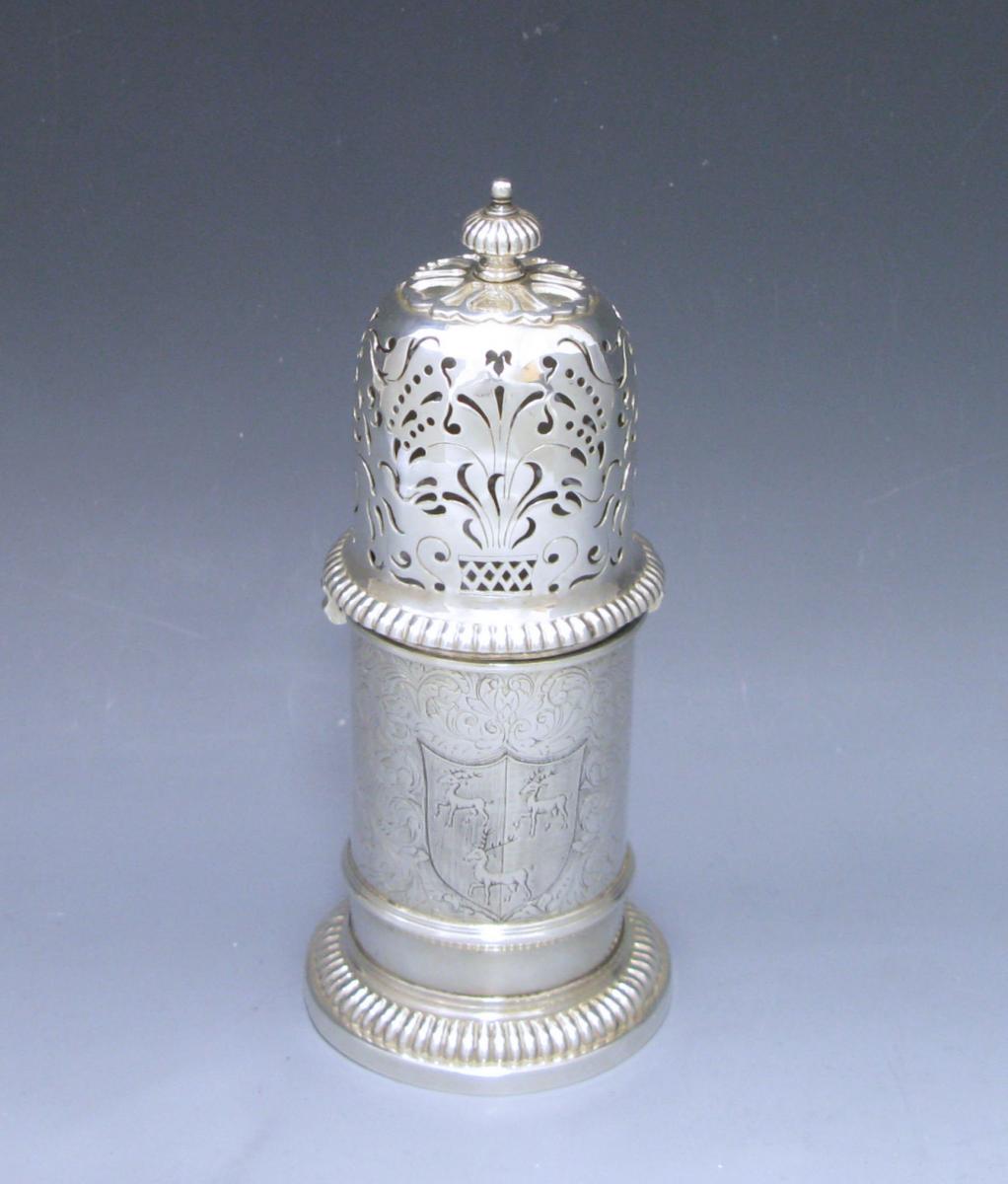 A splendid William & Mary Antique Silver "Lighthouse "Caster with the maker mark only of Ralph Leeke c1695.
The caster is of cylindrical form, the bayonet fastened high –dome cover pierced with latticework, beads and scrolls with gadrooned rim and compressed lobed orb finial, the body is engraved with an armorial shield among ornate scrolls, above an applied girdle, raised on a gadrooned spreading circular base.
The arms are those of Suckling blazoned Per pale Gules and Azure three Bucks trippant Or. Robert Suckling of Woodton Hall 1673- 1734 was the great uncle of Horatio Nelson.
Maker: RALPH LEEKE
Origin: London
Year: 1695
Dimensions
Height 7.75 inches 19.5 cm