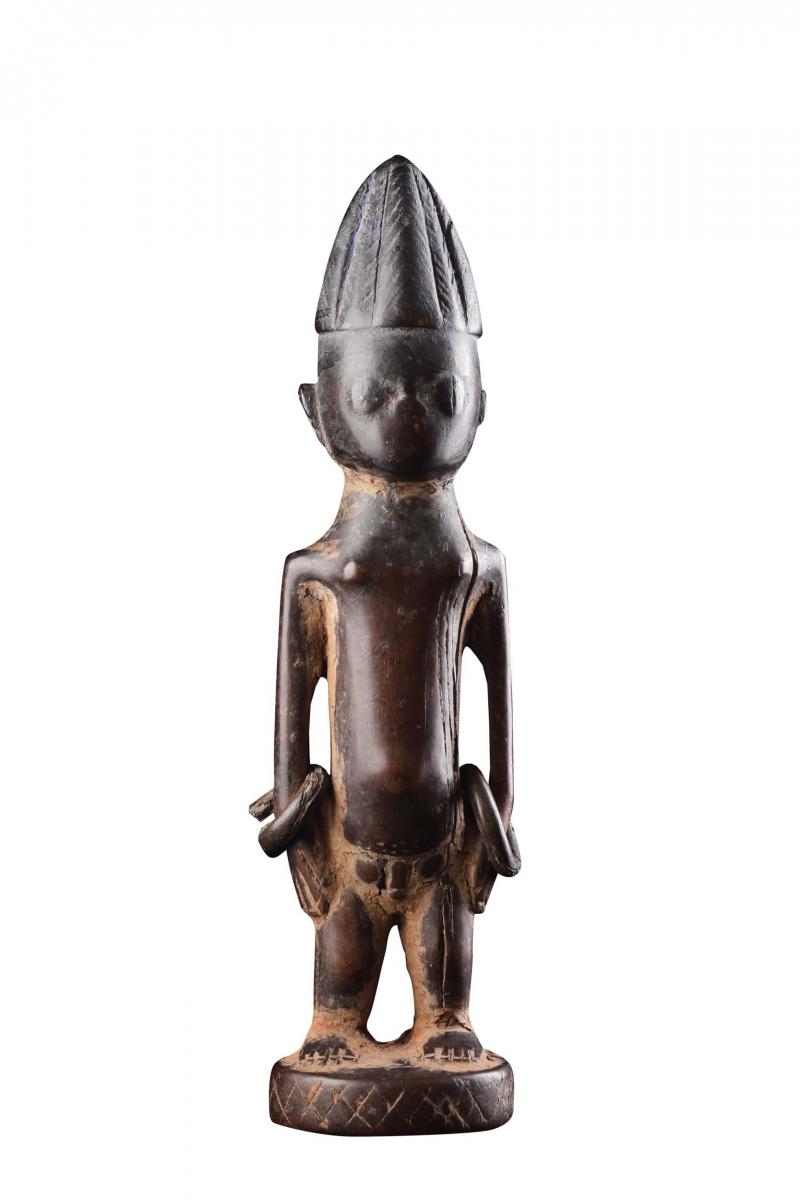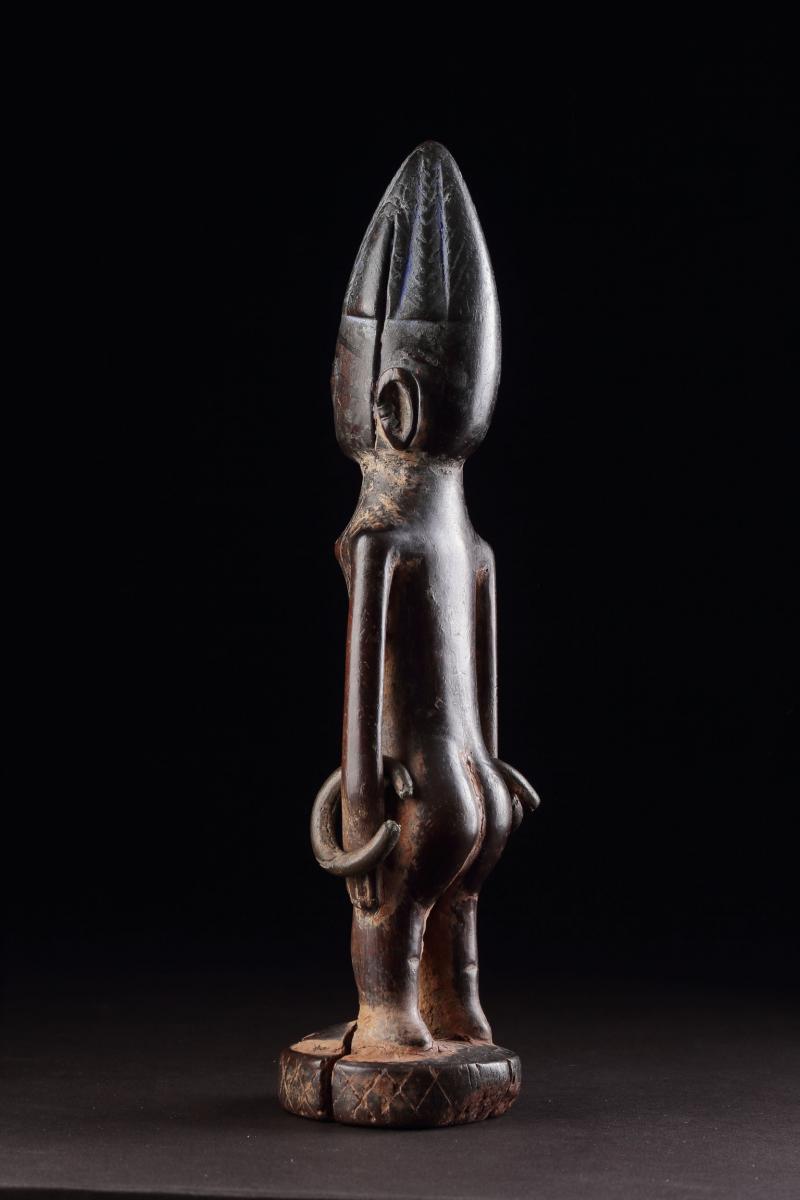 The BADA Standard
Since 1918, BADA has been the leading association for the antiques and fine art trade
Members are elected for their knowledge, integrity and quality of stock
Our clients are protected by BADA's code of conduct
Our dealers' membership is reviewed and renewed annually
Bada.org is a non-profit site: clients deal directly with members and they pay no hidden fees
Click here for more information on the BADA Standard
A tall male twin figure 'Ere Ibeji' with long sturdy body and elongated arms the well carved hands clasped to his side decorated with bronze bracelets his face and torso worn smooth from repeated libations wearing an upswept pointed hairdo his head with prominent ears
Iiobu Oyu Area

Size: 29cm high - 11¼ ins high
Provenance:
Ex Private collection The Netherlands
In West Africa the Yoruba people have a rate of twin births four times that of anywhere else, and twins posed a difficult problem for the Yoruba. They violated the normal pattern of things as women normally only give birth to one child at a time and twins were subject to a higher rate of infant mortality. Twins were expensive as there were two mouths to feed with special luxurious food, and this was given to them whether alive or dead. Twins also had the capacity to deliver unexpected good or bad fortune to their parents. The mothers of twins would not deny them anything in fear of this ill fortune, and could often be seen in the local market place singing and dancing and begging for money in order to be able to placate their offspring.
Established procedures were followed in the care of twins which ensured the continued fertility of the mother and the birth of further children. One procedure consisted of commissioning from recognised sculptors carved images of the twins. These were kept in the house and ritually fed, washed and dressed on a regular basis. Their bodies were rubbed all over with a red camestic paste made from the camwood tree, which was believed to have healing and other magical properties. Over time this ritual dressing produced a smooth reddish brown patina wearing away any prominent features to an abstract form.

The BADA Standard
Since 1918, BADA has been the leading association for the antiques and fine art trade
Members are elected for their knowledge, integrity and quality of stock
Our clients are protected by BADA's code of conduct
Our dealers' membership is reviewed and renewed annually
Bada.org is a non-profit site: clients deal directly with members and they pay no hidden fees
Click here for more information on the BADA Standard