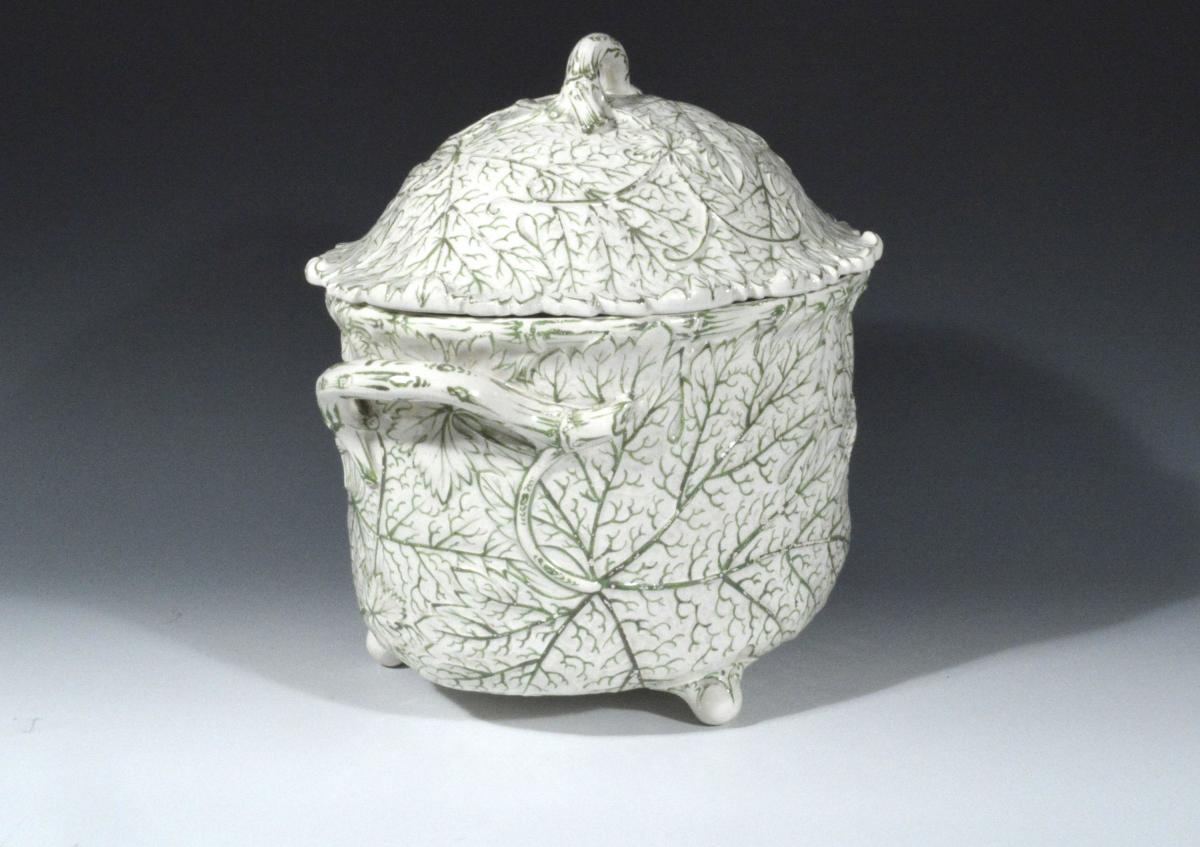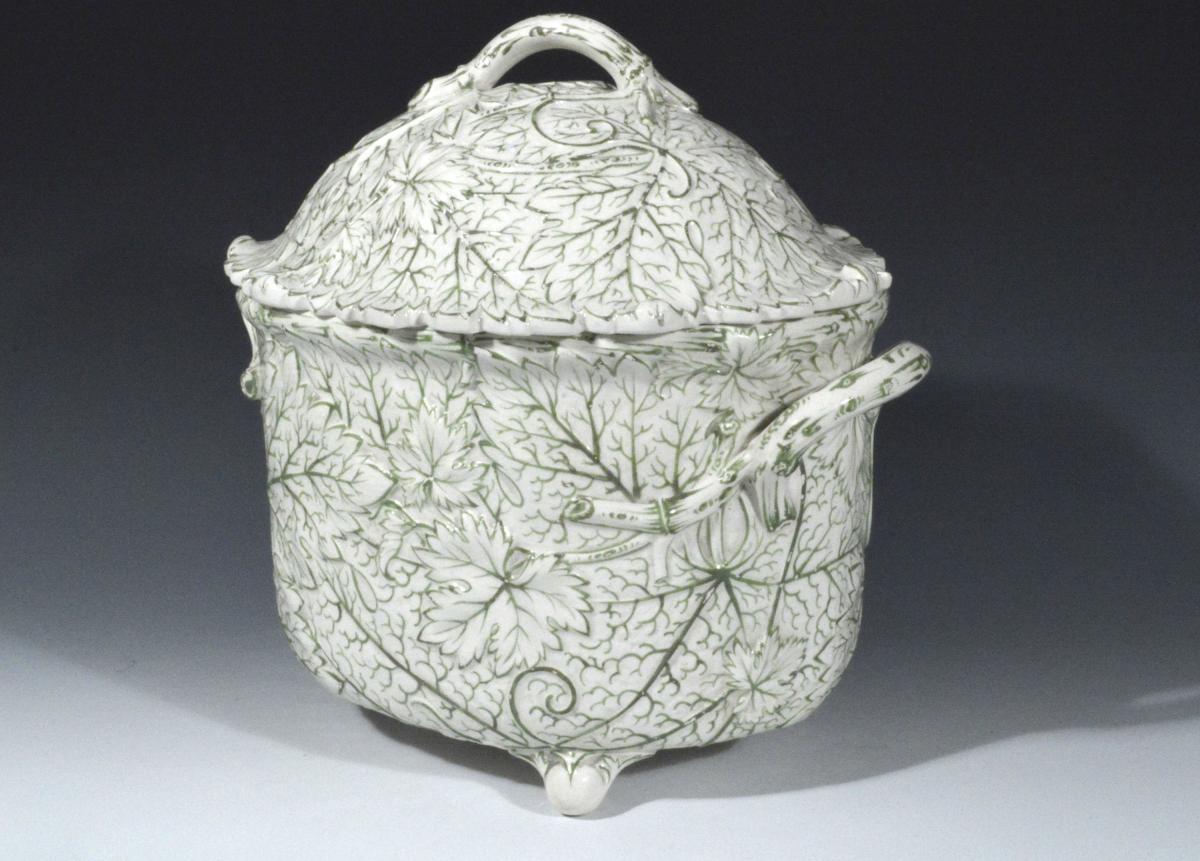 Wedgwood Pearlware Moulded leaf Tureen and Cover,
Circa 1877.
The Wedgwood Drabware pottery tureen with the body and cover formed by overlapping leaves and the ribbing of the leaves in a light green.
Dimensions: 9 1/2 inches high x 10 1/4 inches wide x 7 3/4 inches deep
Mark: WEDGWOOD impressed & date code BCF, the F for 1877.
Dimensions
24.13 cm high x 26.04 cm x 19.69 deep
Condition report
Excellent