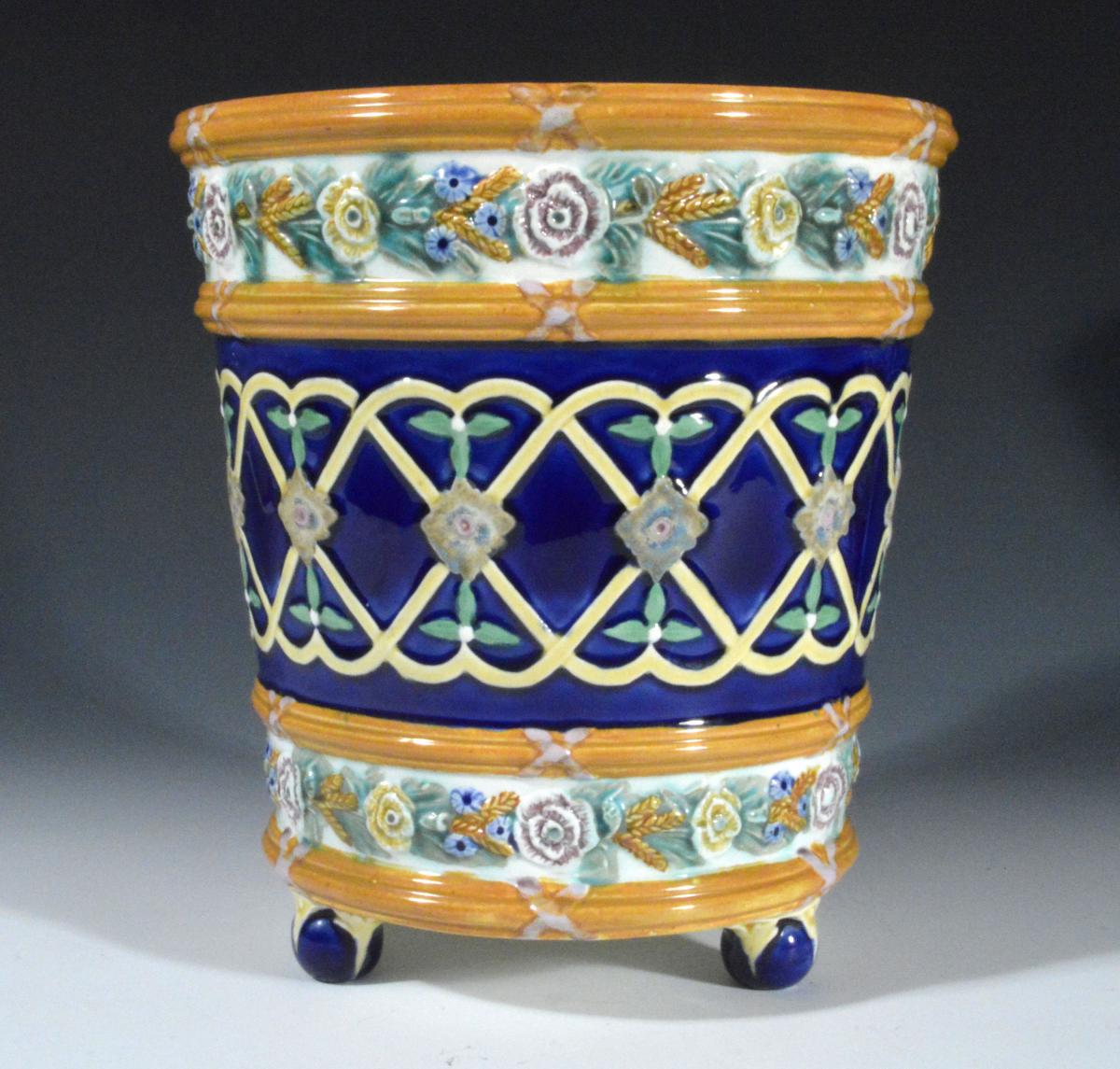 Pair of Wedgwood Majolica Cache Pots,
Circa 1872.
The elegant footed circular cache pots have three bands of decoration separated by bands of ochre. The wide central band has a cobalt blue ground with moulded trellis work in yellow. Above and below are narrow encircling band of moulded, naturalistically coloured flowers, leaves, and stems.
Dimensions: 6 1/2 inches high x 6 3/4 inch diameter
Marks: Script #891 in red and blue, inscribed WEDGWOOD and letters- on one an impressed N and impressed GSA- and the other with an impressed D and ZHA, A for 1872.
Reference:
In contrast with a usual flower pot, the cachepot has no hole at its base for discharging excess water so it does not spoil the furniture underneath. But such a design presents a risk for the plant whose roots can rot if left immersed in water.
http://en.wikipedia.org/wiki/Cachepot
Dimensions
16.51cm high x 17.15cm wide.
Condition report
Excellent