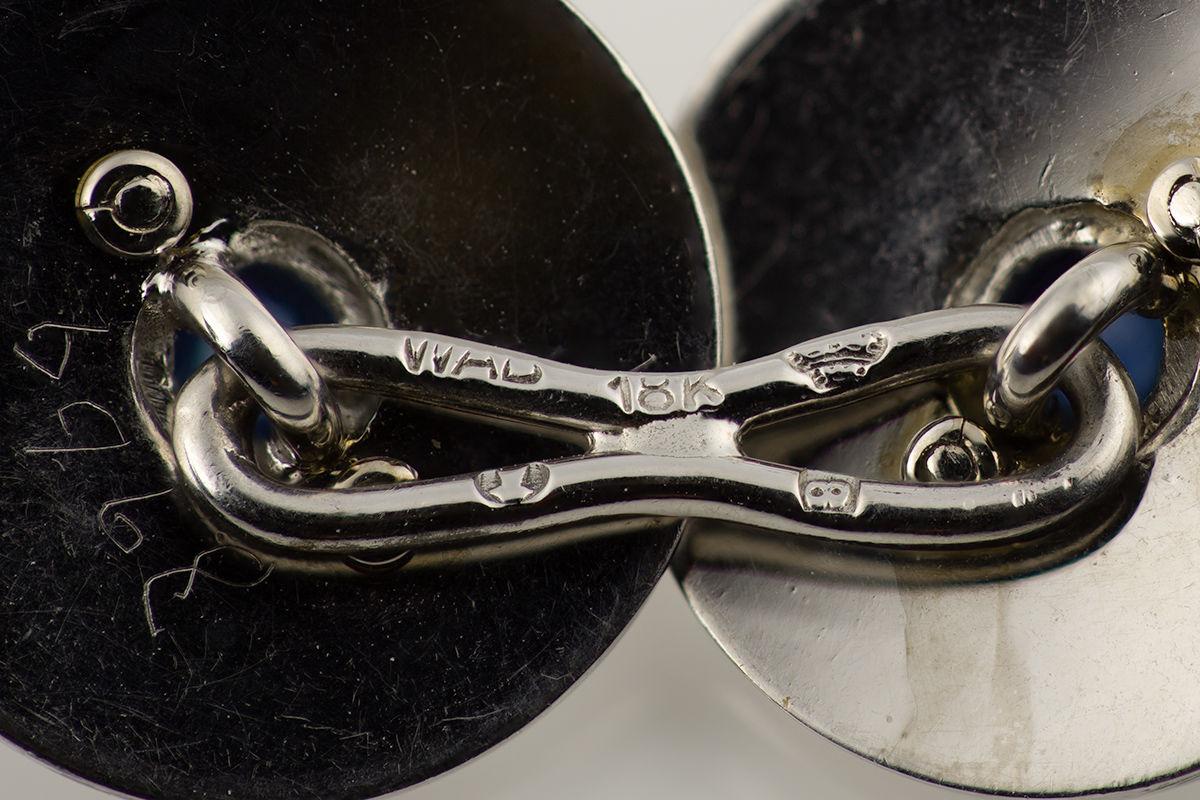 About the dealer
About the object
1920's vintage cufflinks by W.A.Bolin of Stockholm. These are of heavy quality 18 karat white gold, circular in shape and double sided.
Each face has a raised centre with a cabochon sapphire and a five rose cut diamond motif. The connections are a figure eight design and stamped WA Bolin Stockholm together with Swedish and 18 karat marks. In its original case.
W.A.Bolin of Stockholm made fine jewellery and were Court Jewellers to the Swedish Royal Family. Founded in 1791 by appointment to the Tsar in St Petersburg, Russia.

Vintage piece.
20th century, Swedish circa 1920.
Dimensions
Measures 15mm across.