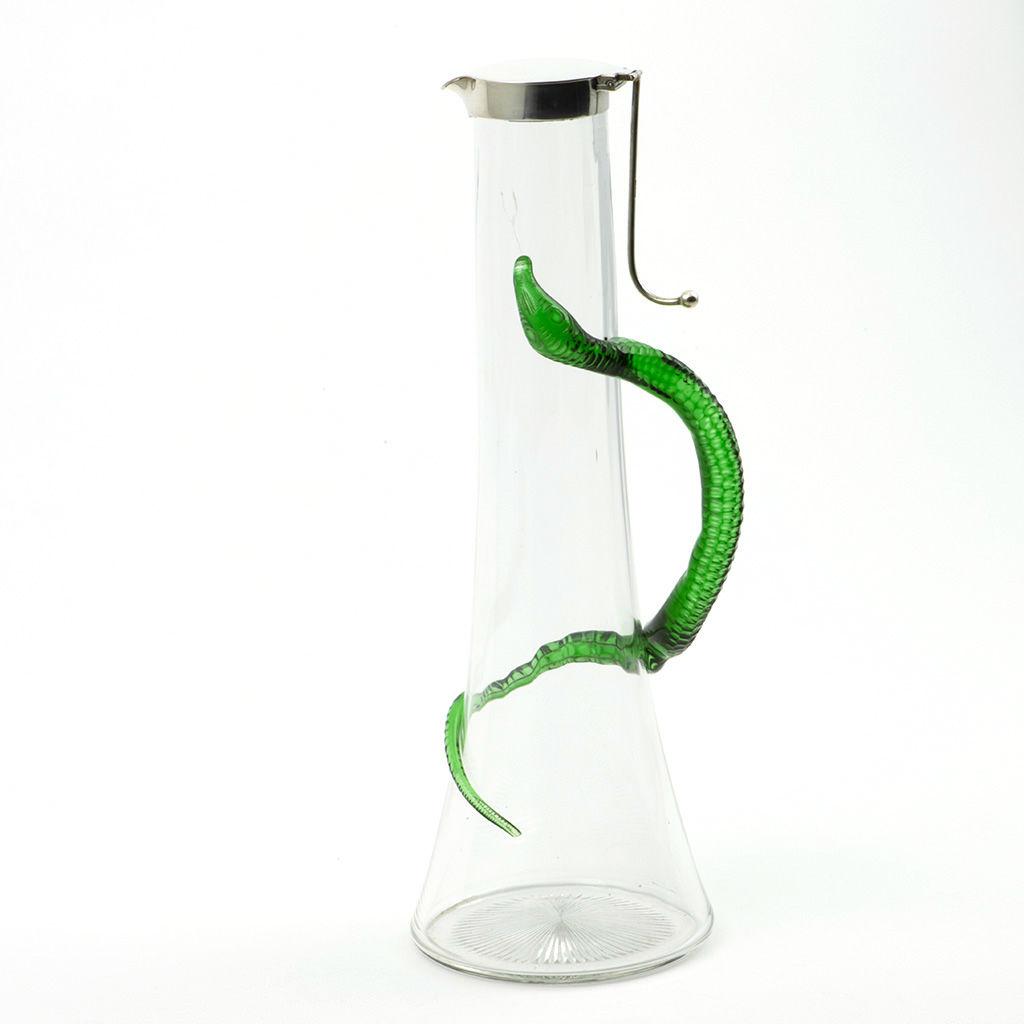 About the dealer
About the object
Heath and Middleton for Hukin and Heath.
A tall late Victorian Claret Jug, the trumpet-shaped body of clear glass with an entwined green glass snake handle, the silver mounts Birmingham 1896. Struck also with French tax marks. The lid of the jug can be raised using the long silver wire handle [stamped with a design registration number 187357]. This model of jug listed in the Hukin and Heath catalogue as pattern number 10858 priced at £5 4s.
Dimensions
Height - 36.50 cm.; Diameter - 12.60 cm.
Condition report
Good. Minor dent to silver mount.