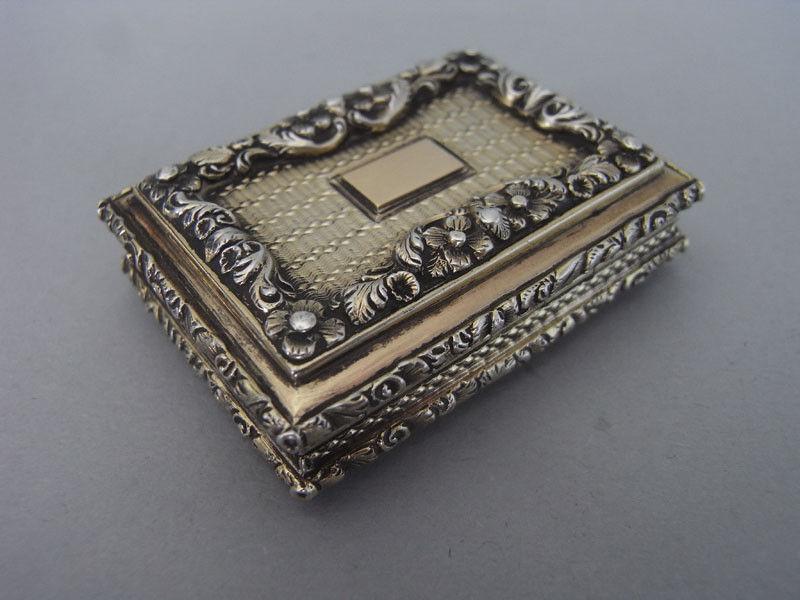 The Vinaigrette has bombe sides decorated with floral and foliate bands.
The base displays an engine turned panel around a plain frame.
The cover displays a very beautiful raised shaped band of floral and foliate sprays around an engine turned panel and gold rectangular cartouche.
The interior is finely gilded and the grille is pierced and engraved with pluming scrolls and flower heads.
Dimensions
Height: 1 cm (0 1/2"),Width: 2 cm (0 3/4"),Depth: 1 cm (0 1/2")